NEW YORK'S EBT PROGRAM
by Sarah Ludwig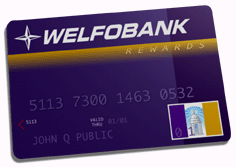 A new state program, known as Electronic Benefits Transfer, or "EBT," has swept over New York City in recent months and dramatically changed the way that people obtain access to their food stamps and public assistance benefits. Under the previous system, New Yorkers picked up their paper food stamp coupons and cash from their local check-cashing outlet, which had contracted with New York to serve as a benefit delivery point. Under EBT, people in New York City now receive all food stamp and cash assistance benefits electronically, at hundreds of participating food stores and cash access points around the city.
There are several compelling rationales for EBT, not least of which is that EBT is expected to save New York State an estimated $30 million in processing costs each year. It affords low income people access to the same electronic banking technology as everyone else. And some would argue, EBT removes the stigma of paying for groceries with food stamp coupons. New York State has also touted EBT as a way substantially to reduce fraud.
So what's the problem? The problem is not EBT, per se, which, after all, is merely a system for delivering benefits. Indeed, in the broader context of "welfare reform," conversion of public benefits delivery to electronic means might seem incidental, but a quick scratch beneath the surface reveals that New York's EBT system is riddled with serious flaws and gross inequities. The program stands to cause serious hardship to millions of New Yorkers, including seniors, homebound elderly, and people with disabilities.
What's more, EBT is a prime example of the current political fascination with privatization, with giant multinational corporations now profiting from a state program that serves low income New Yorkers. At the same time, food stamp and cash assistance participants are being hit with fees to obtain access to their welfare benefits, without basic consumer protections or the same level of access available to all others who use ATM or credit cards.
In the upcoming session, the New York State legislature has an excellent opportunity to rectify the contractual flaws and system inequities presented by our current EBT program.
Background
As part of the Welfare Reform Act of 1996, Congress mandated that all states deliver food stamps electronically by October 2002. New York State subsequently required EBT also for cash assistance. Many of the problems that people now face with EBT stem from the poorly crafted contract between the state of New York and Citibank EBT Services, entered into in February 1996 to implement EBT. Citibank EBT Services, a Chicago-based subsidiary of Citigroup, has effectively cornered the EBT market nationally, and its New York contract is estimated to be worth more than $1 billion over seven years. Citibank EBT subcontracted with Lockheed Martin † yes, the defense contractor † to train people on how to use EBT, among other vital responsibilities. New York began EBT implementation on Staten Island in March 1999, then staggered its "roll-out" over the next eight months until conversion was complete in all five boroughs.
EBT Problems and Concerns
Advocates and community groups have identified heaps of problems with EBT, which will not go away without corrective legislation requiring the state to amend its contract with Citibank EBT. The following problems and concerns underscore the need for legislative changes.
People are being hit with fees to obtain access to their cash assistance benefits. Under the previous system, people did not pay to receive their benefits. Under EBT, more than fifty percent of recipients are paying for access to their benefits †up to $2 per transaction to obtain cash from many bank, and virtually all independent ATMs. Many people have reported that stores that offer a "cash back" feature for EBT which charge even higher fees. The state has yet to set a fee cap for cash access through retail outlets. These added costs can amount to a substantial portion of a person's monthly assistance.
A small handful of banks, including Citibank, provide cash access for EBT at no charge, as do some retailers. Citibank EBT allows people to make four monthly withdrawals then charges people for each subsequent transaction. (Fees on food stamp purchases are categorically prohibited.)
Access to cash benefits is limited for people who live in communities that lack bank branches and ATMs. There is a direct correlation between communities with high concentrations of people who receive public assistance and a lack of bank branches and ATMs. Whether the absence of banking services in poor communities is based on rational economic behavior is beside the point, since the concern here is that people will not have reasonable access to their benefits through EBT. Under its contract, Citibank EBT had to demonstrate that cash access by EBT was comparable to the previous system. In fact, many EBT users have reported that they must travel a considerable distance, sometimes by bus, to reach the closest bank branch or ATM † adding yet more cost for access. A huge barrier to ATM access stems from an ongoing squabble over fees between the NYCE network and the state and Citibank, which has ultimately led NYCE not to participate in EBT in New York. If and when the conflict with NYCE is resolved, EBT cash access will increase multifold, though many banks in the NYCE network may also charge fees for EBT usage.
Seniors, in particular, find EBT hard to use. Many seniors have expressed fears about using new electronic banking technology, particularly ATMs. The consequences of this perceived difficulty have already been dire: According to legal services lawyers in Philadelphia, for example, elderly and disabled people who found EBT cards difficult to use have dropped off welfare.
EBT does not include the same consumer protections that apply to all other electronic banking cardholders. The Welfare Reform Act of 1996 specifically exempts state EBT programs from "loss liability protection" provided for by federal Regulation E, which limits loss liability on electronic transfer of funds to $50 for all other consumer transactions that involve electronic transfers of funds. The removal of EBT from Regulation E not only harms people most in need of protection should their money be lost or stolen as part of an electronic funds transfer, but also creates an offensive dual standard in which the non-poor receive legal protections, but the poor do not. New York should restore Regulation E-like protections for all EBT transactions.
EBT causes particular hardship to the homebound and disabled. Homebound people are particularly vulnerable to theft, since EBT does not allow them to control access to their benefits. Paper food stamps, for example, could be meted out in small dollar amounts. EBT, however, does not provide any sort of limited access to one's benefits; anyone with an EBT card and the correct PIN number will have access to the benefit recipient's entire account.
New York's EBT contract requires information in only two languages, English and Spanish. Shockingly, New York has required Citibank EBT to produce EBT information in only two languages, though New York is among the most polyglot places in the world. California has required its EBT contractor (still undetermined, but my money is on Citibank EBT) to provide information in at least 10 languages.
Merchants in low income communities have questioned the sales tactics of Citibank EBT's subcontractor, Lockheed Martin. Among claims reported is that Lockheed Martin is leasing point-of-sale (POS) machines, which are necessary for processing EBT transactions, without informing merchants that free machines are available. In addition, Lockheed's sales representatives reportedly have strongly encouraged merchants to lease more elaborate † and of course more expensive † POS devices than they apparently need.
New York does not have meaningful standards and prompt time limits for resolving EBT errors. The state should provide explicit standards for resolving system and agency errors to people's accounts, including quick turnaround time and mechanisms to reinstate people's benefits while errors are being investigated and resolved.
New York's EBT program provides no accountability mechanisms. There are no explicit oversight mechanisms or reporting requirements to ensure accountability of either Citibank EBT Services and its subcontractors, or New York's Office of Temporary and Disability Assistance.
Under EBT, people cannot purchase food at alternative food outlets, including farmers' markets. Without telephone lines, vendors at outdoor markets are unable to process people's payment of food through EBT. This problem will particularly harm people in rural areas of the state.
Most of the problems with EBT are remediable. As the New York State legislature enters into its year 2000 session, advocates will be looking to elected officials to resolve EBT problems through straightforward legislative changes that evince both fairness and sound policy-making all around.
###
Sarah Ludwig is Executive Director of the Neighborhood Economic Development Advocacy Project (NEDAP), which convenes the New York EBT working group.
Check out the Feature Archives!



$app = JFactory::getApplication(); $menu = $app->getMenu(); $menu_items = $menu->getItems('menutype', 'mainmenu'); var_dump($menu_items); * */ ?>