Slamming to San Fran: Young Inner City Poets Find Their Voice
by Rhonda Zangwill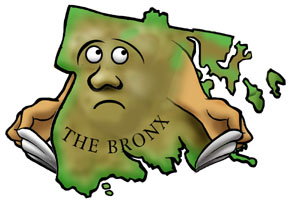 NYC students, particularly inner city high school students, are often maligned in this town, variously labeled under-performing, illiterate, sometimes violent or at their worst, unteachable. The young voices of the Youth Speaks program defy this stereotype. Youth Speaks, with offices in New York and San Francisco, is dedicated to fostering young voices † young inner city voices -- through poetry and creative self-expression. Their motto, "because the next generation can speak for itself" is the guiding principle of the organization.
NYC, arguably home to more writers per capita than any place on earth, is sending a team of six young poets to Brave New Voices 2000, the third National Youth Poetry Festival. The Festival (held this year in San Francisco) features teams of young poets from dozens of American cities as well as Britain and Bosnia. Cutting across class and race, these young performance poets are powerful chroniclers of their own lives.
Before being chosen, these six New York youths had first to write and perform -- and win -- their way through a series of preliminary youth poetry slams around the City. Virtual strangers just a year ago (they are from different private and public high schools in three boroughs) these teenagers came together through Youth Speaks.
Established on the west coast three years ago, Youth Speaks opened its New York office in 1999. In just a year, it has already involved thousands of teenagers from all over the City in dozens of workshops, performances, poetry slams, and other outreach events. It recruits students by going directly into City high schools to offer special assemblies, readings, and workshops by established performance poets. In just a year it has attracted students from dozens of high schools, including Canarsie, Murray Bergtraum, Brooklyn Tech, and Stuyvesant.
"Bringing the Noise," a recent slam, drew an overflow crowd to Tompkins Square Library in the East Village. For more than two hours, poet after poet challenged and incited the room. A DJ was on hand to provide beats. Some poets performed alone, others in groups. Some performances were polished and rehearsed, others spontaneous. One boy, having been cajoled to the stage, reluctantly pulled a crumpled sheet from a deep pocket. "Sorry, I was just writing this on the train coming down here," he apologized. Then, in an engaging poetic treatise, he riffed off on the "L" train and his life. The audience loved all of it, because this slam was equal parts affirmation and poetry. No subject was too raw nor any emotion too charged for these young writers -- or for the crowd, which, despite its wild diversity was with them every inch of the way.
Rodger Taylor, young adult librarian at Tompkins Square, called this one of the library's best events. He added, "We're offering a 10-week workshop with Youth Speaks right now. We've got about twenty participants, mostly from the neighborhood here. We'll be hosting another slam on May 9."
One young poet, Morgan Cousins, 17, said that before getting involved in Youth Speaks she wrote mainly to please other people. Now, she says, "Praise is not really on the list, its about what I'm saying, and getting people to listen. I feel like I represent a whole group, my black people, and I'm doing a good representation."
That teenagers are under tremendous pressures † to achieve, to conform, to consume, to please -- is an old story. What's new is that this burgeoning movement offers students of all colors and backgrounds a new, positive, creative outlet.
Gaylen Mohre, 15, credits the organization with giving her the confidence to share her poetry with other people.
"I was afraid that poetry wasn't valid, that it was written by old dead guys. We've learned how to say poetry is cool, and fun. Now people at my school look at me with new respect. I feel like I'm part of a community."
At a Youth Speaks workshop, a slice of this community -- twenty hand picked advanced students from as many schools -- gathers around a table. One student offers up her poem. "This is going to be brilliant, " or so promised its first line. That the poem did not quite attain this lofty goal was largely irrelevant. More important was the discussion the poem engendered, and the connections it unearthed. These students -- black, white, Latino, Asian, about equally divided between boys and girls, and public and private school -- reflect the City. But, if not for their poetry, these students would never have met, never have been able to listen to and encourage each other as they find and refine their own voices.
The lively interaction among writers at these workshops happens very much by design. While volunteer workshop facilitators, who are MFA students, may introduce various well-known poets and literary traditions to the teenagers, they do not impose any aesthetic. Rather they encourage communication, and foster community-building among and between the young poets and involved adults -- themselves, others teachers, administrators, and established performance poets.
According to Jen Weiss of Youth Speaks, "teenagers are at the center of our programming...because they can best determine how we, as a program, can serve their needs." To ensure that the organization remains responsive to its constituency, it has a teen advisory committee that meets once a month to help plan programs and activities. Further exemplifying this commitment is a special needs-based scholarship fund supported by the Van Lier Foundation. Over the next two years twenty Youth Speaks poets will receive $1000 toward their college education.
T.S. Eliot called April "the cruelest month." This April however, there is a whole new crop of young New York poets who might rather turn to Emily Dickinson. It was she who declared: "A little madness in the Spring/is wholesome even for a king,"
Rhonda Zangwill is a reporter for the Gotham Gazette.
###
Check out the Feature Archives!



$app = JFactory::getApplication(); $menu = $app->getMenu(); $menu_items = $menu->getItems('menutype', 'mainmenu'); var_dump($menu_items); * */ ?>