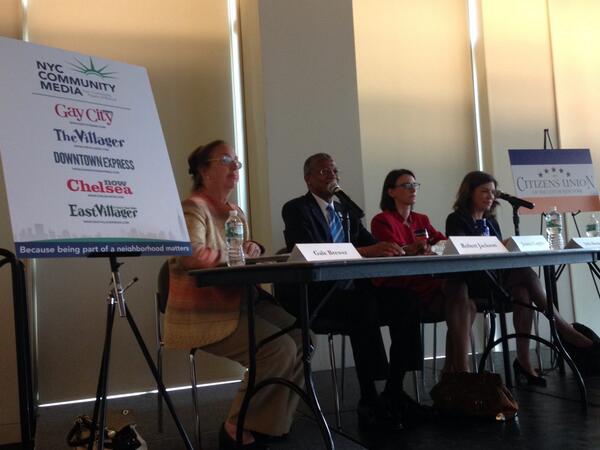 NEW YORK — It is a familiar refrain by now: in a field stacked with Democratic candidates, it's still too difficult to draw policy lines among the candidates for Manhattan borough president.
That's even harder to do when you have two candidates who have served three terms on City Council, another finishing her second and a fourth who has never held elected office. Case in point: At a debate last night, all four candidates seemed to agree on almost everything — even listing the same priorities in the exact same order.
All of them think Mayor Michael Bloomberg's Midtown East rezoning plan is moving much too fast. All of them concede they are willing to revisit the City Charter to improve land use procedures. They all want to diversify their appointments. And they want to connect the limited powers of the office they are seeking to a wider breadth of pressing issues.