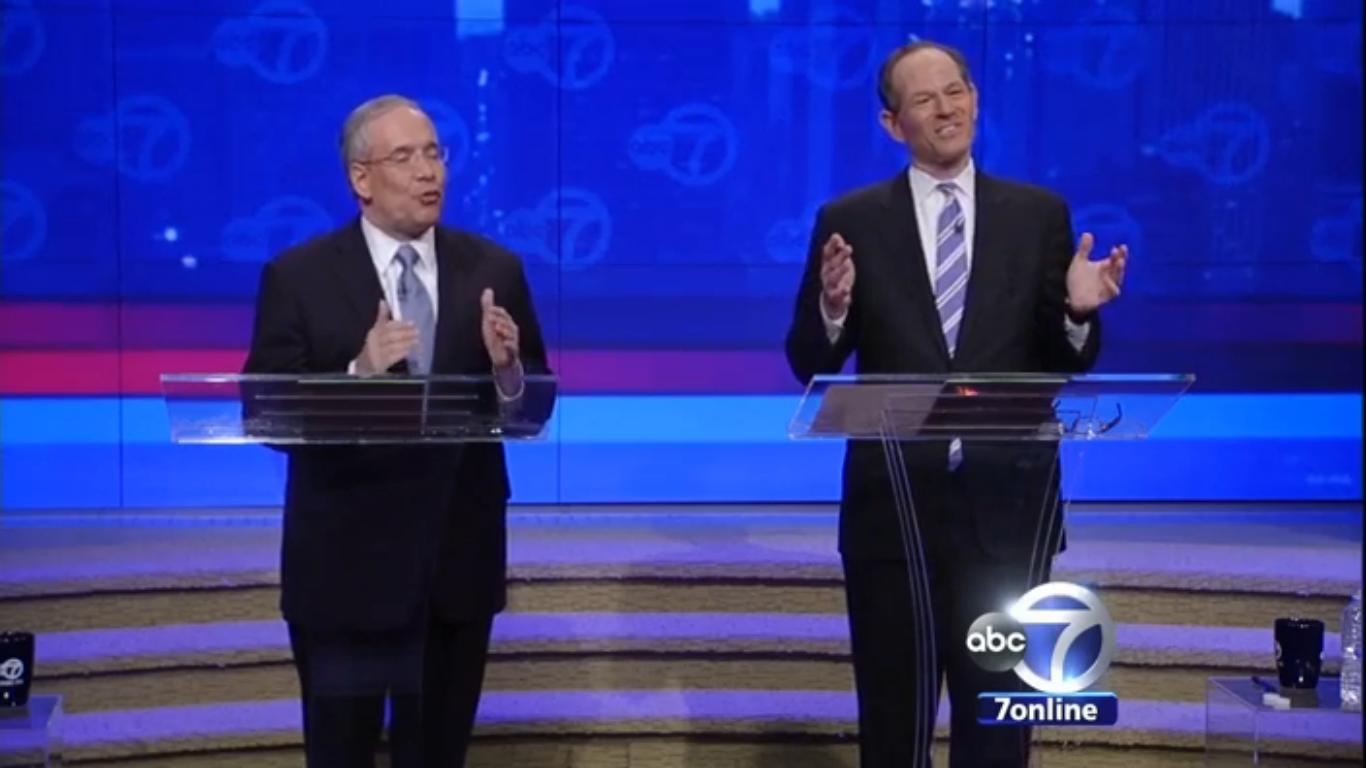 Last week's rousing and contentious debate between comptroller candidates Scott Stringer and Eliot Spitzer gets its sequel tonight.
Tonight's debate at the CUNY Graduate School — airing at 7 p.m. on NY1 and WNYC — has a lot to live up to. Friday's showdown had former Gov. Spitzer attacking Manhattan Borough President Stringer's policy bonafides and independence, while Stringer hit Spitzer for on what he called a failed record.
In the few days since they last shared the stage, it's been reported that Spitzer had already outspent Stringer with less than a month in the race. Stringer has spent $853,250 since announcing his comptroller bid in November. Spitzer, who announced his candidacy in early July, reported spending $2,521,180.
It's unclear if that amount of spending has helped Spitzer's strong lead in the polls, but new numbers out today also gave him high marks that he may not be happy with.
A Siena College poll released today showed that Spitzer had a 59 percent unfavorable rating statewide and a 52 percent unfavorable rating in the city. About 38 percent of voters across the boroughs view him favorably.
Those numbers might change again tonight, given Friday's confrontation between he and Stringer. At their last go-around, the two Democratic candidates went through a range of issues that included their take on the minimum wage, a proposed inspector general for the New York Police Department and the actual role of a comptroller.