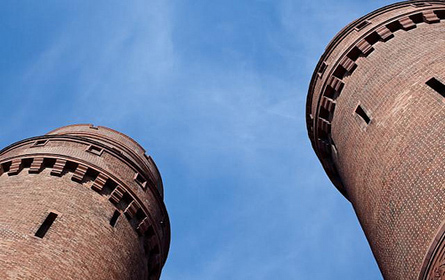 If you only caught the last act of the show, it would be easy to attribute the City Council's unprecedented 45-1 rejection of the Related Companies' "Shops at the Armory" to a unique alignment of the political planets. A third-term mayor, seemingly vulnerable after an unexpectedly close re-election; a City Council -- and its speaker -- eager to flex their muscles; and a Bronx borough president whose leadership star is on the rise.
But it took years of dogged community organizing and shrewd coalition-building around a clear vision for the city's largest armory to position the Kingsbridge Armory Redevelopment Alliance, or KARA, to take advantage of timing, luck and maybe begin re-writing the rules on how major development projects get done.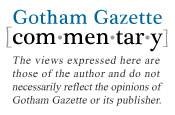 Having accomplished the unthinkable and by defeating a project backed by the administration, KARA and its allies are gearing up to re-imagine a future for the armory that puts community needs first, doesn't strangle the neighborhood in traffic and delivers jobs capable of lifting Bronx residents out of poverty.
(The debte over the armory project has renewed the fight over the "living wage" in New York City. For more on the issue and whre ti stand in City Council, see The Living Wage After Kingsbirdge. And to find out where your coucil member stads, go here.)
'We Drove the Process'
In the usual New York scenario, developers tee up their projects, and work quietly with city agencies to line up financing and approvals, as they court political supporters. The New York City Charter-mandated Uniform Land Use Review Process, known as ULURP, requires that major development projects, zoning changes and transfers of city-owned property be reviewed by the affected community boards, the borough president, the City Planning Commission and the City Council. It sets deadlines for each step that create a six-month window for public review. Only the City Council vote and subsequent action by the mayor are binding.
Communities are typically caught flat-footed when the ULURP clock starts ticking: It's hard to assess the situation, coalesce around a response and put a strategy in play before the 185-day timer runs down. Instead, changes needed for the project to gain final approval from the City Council are often embodied in 11-th hour side agreements, negotiated behind closed doors.
In the case of Kingsbridge, though, Pilgrim-Hunter recounts a 13-year campaign, spanning two administrations, that began when the community and clergy coalition demanded that the armory be redeveloped, and reached a clear and early consensus that redevelopment had to meet community needs.
"If we had a singular advantage, it was that we initiated the process, and we drove the process through to the end," said Desiree Pilgrim-Hunter, a leader of KARA and the Northwest Bronx Community and Clergy Coalition.
Their 1995 plan was anchored by schools -- members put the Bronx's most overcrowded school district together with the city's largest vacant building and reached the obvious conclusion.
Kwasi Akyeampong, also a community resident and KARA member, recalls, "We had a vision of how the armory should be developed to benefit the community. We were steadfast; we held our elected officials accountable."
The coalition kept the armory high on its agenda, and held rallies, marches and press conferences to ensure that elected officials kept it on theirs as well. The activists pushed for the transfer of the armory's ownership from the state to the city (1996) and forced the city to spend $30 million to restore the building's 260,000 square foot roof and stabilize its landmarked exterior (2000). They dragged a succession of school chancellors through the building and through the coalition's own research on non-city sources of school funding. Finally, they waited out the slow death of a sole-source agreement between the Giuliani administration and Basketball City (1999-2002) that would have turned the armory into a commercial sports complex.
In 2003, the Northwest Bronx Coalition presented the more market-savvy Team Bloomberg with a mixed-use proposal of its own that would have divided the massive space between schools, recreational space and retail. The coalition navigated the Bronx's challenging political terrain to bring the Department of Education, City Council and Assembly members, then-Borough President Adolfo CarriĂłn and the city's Economic Development Corp. together on an agreement to put out a request for proposals from developers. In 2005, the Economic Development Corp. announced the formation of a task force, which it pledged to "consult" as it drafted the request for proposals. Community members were heartened, but wary.
Meanwhile, not far away, the same city and state officials were on a very different track as they moved Yankee Stadium through the environmental impact statement and land use processes at warp speed, rolling over near-unanimous community opposition. And a few blocks farther south, the Related Companies were negotiating with Economic Development Corp. to build a shopping mall on the old Bronx Terminal Market site. On the day of that council vote Related's attorneys e-mailed a "Community Benefits Agreement" to community representatives. It provides few real benefit and so far the record on actual delivery of the promised benefits has been sketchy.
Labor Gets on Board
Community Benefits Agreements in Los Angeles and elsewhere have been successful. In New York, though, developers routinely use such agreements as cover for bad projects. In 2005, mindful of both scenarios -- and knowing that securing a seat at the table provided no assurance that the community would be served anything but crumbs -- 19 organizations founded KARA. They included the Northwest Bronx Community and Clergy Coalition, local housing and community organizations, and, in a departure from the standard community-vs.-developer playbook, labor with Service Employees International Union Local 32BJ, which represents porters, doormen and other property service workers; the NYC Building Trades; and the Retail, Wholesale and Department Store Union.
KARA's platform demanded that the armory's redevelopment prioritize uses that would serve the community, including schools. It also called for union construction jobs with local hiring and apprenticeships, and insisted that permanent retail jobs in the completed project pay a living wage – defined by KARA as $10 per hour plus benefits.
KARA hoped that employees of the armory's tenants would end up carrying union cards. Like other industries, retail has seen the unionized share of its workforce shrink dramatically since the mid-20th century. Most retailers today pay poverty wages; they often employ immigrants who are most vulnerable to exploitation.
For its part, the retail workers union had worked with community organizations before, joining with Make the Road by Walking in Bushwick and working with GOLES (Good Old Lower Eastside) to create the Retail Action Project in SoHo in support of workers fighting against wage theft and other abuses.
Before the decline of organized labor in the U.S., unions were a part of the social fabric. If unions are to grow -- or even survive -- in the new economy, they need to rebuild their links to communities, according to Jeff Eichler, the retail workers' representative to KARA. Forming alliances and supporting low-wage, non-unionized workers in communities like the Northwest Bronx are very much in the unions' self-interest, Eichler said.
KARA forged an alliance that could level the playing field with Related -- even when it became clear that city government, which should have been wearing referee's stripes, was unapologetically playing for the developer's team. As City Environmental Quality Review and ULURP mandated reviews rolled on, KARA examined reams of documents, bringing in experts in planning, finance, and traffic. "We did our research and kept the politicians up to speed," said Ava Farkas, lead organizer for the armory campaign since 2005.
KARA invited elected officials to reaffirm their support for the alliance and its principles. More than 1,000 community members turned out at an October 2009 meeting to hear Borough President Rubén Díaz Jr. call the fight for living wages in the armory a battle in "our new civil rights movement." Six weeks earlier, Díaz had gone off the standard ULURP script and sent a negative recommendation to the City Planning Commission, citing the armory project's devastating traffic impacts and effects on existing local retailers. He also criticized Related's refusal to commit to a living wage requirement or negotiate a binding community benefits agreement with KARA.
City Planning approved the project, despite its seeming deviation from PlaNYC's sustainability principles (for example, generating 14,600 new car trips per day). Planning sent the project on to the City Council for committee hearings in November and to its historic rejection by the full council on December 9.
The Next Steps
Even as KARA and its allies celebrated (and as the Real Estate Board of New York threatened retribution), members voiced their frustration at having been able to block a bad project, but unable to transform it into a good one. They didn't lack of a vision of their own -- though in hindsight, Farkas and others wondered whether the community caved too quickly on letting retail dominate the armory mix. But the City Charter provides only the flimsiest tools -- 197a plans -- for proactive community planning. Instead, the land use process puts developers and mayoral agencies in the driver's seat, and leaves communities, community boards and the City Council strapped firmly into the back seat. Will any effort at charter revision open an opportunity to change this dynamic?
KARA clearly succeeded in putting living wages on the table – for city-subsidized projects, at least. Bronx members Annabel Palma and Oliver Koppel have introduced a living wage bill into the City Council. It's unclear whether state legislation also would also be needed. But the momentum is there, maybe even enough to move a bill through Albany. Retail and other low-wage sectors are growing much faster than better paying sectors; if New York is going to accept -- and even subsidize that -- isn't it in the public interest to make sure that families can survive on what those jobs pay?
A recent analysis by the Center for an Urban Future validates KARA's assertion that the Bronx already has more than its share of low-wage jobs; 42 percent of Bronx workers over age 18 earn less than $11.54 an hour. A mandate applying to all city-funded projects would eliminate the coercive choice between bad jobs and no jobs that developers keep offering to communities like the northwest Bronx.
The alliance between community and labor on the living wage issue provided a novel twist in the armory story -- even though the service employees and the building trades both peeled off to endorse the mall just before the council vote. Will those unions eventually broaden their definition of self-interest in the way that the retails workers seem to be doing?
Bronx communities have repeatedly been rolled by mega-development projects – the Croton Filtration Plant, Yankee Stadium and the Gateway Mall -- that have promised training and apprenticeships, then largely failed to deliver. A community that can mobilize effectively enough to get a "no" vote on such projects from its elected officials could be a formidable adversary -- or a powerful ally -- to a labor movement that may find itself in need of friends as the new green economy takes shape.
And what about Kingsbridge Armory? KARA is ready to go back to the drawing board, with an even clearer understanding of what the Bronx stands to lose, and to gain. Realizing the damage that a mega-mall would inevitably inflict, KARA and its allies are seeking a community-led vision that will maximize local benefits without destroying the neighborhood.
They won't have to look far for a precedent. Another armory opened its doors to its host community this month, gracefully accommodating a women's shelter, community space and a YMCA whose gym will also serve local kids during the school day. The redevelopment of Brooklyn's Park Slope Armory took years to move from vision to reality, but KARA members are already asking "why not here?"
Joan Byron leads the Sustainability and Environmental Justice Initiative at the Pratt Center for Community and Environmental Development. Byron and the Pratt Center worked with the North West Bronx Community and Clergy Coalition, and the Kingsbridge Armory Redevelopment Alliance, during the Kingsbridge Armory campaign.