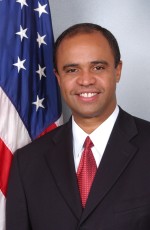 After five years of booming development and growth, the economy is at a crossroads. The crisis in the housing and credit markets is expected to result in a slowdown in growth nationally this year and in lower city tax revenues and jobs generated by our financial services industry.
If elected city comptroller I will fight for policies that support these goals and manage the city's fiscal affairs so that the maximum resources are available to attain them.
Protecting City Pension Funds
As financial advisor to the city's five pension funds, the city comptroller carries the immense responsibility of producing the best possible investment returns on the $112 billion of assets currently in the funds. The failure to do so not only hurts future payouts to retired city employees but can also increase the city's annual contributions to the funds (which are projected to reach more than $6 billion in each fiscal year from 2009 to 2011). While investment returns have been stellar in recent years, the economic downturn poses a significant hazard to the funds and the city's fiscal health.
Through my role as a trustee of the New York City Employee Retirement System for the last six years, I have become intimately aware of the complex decisions involved in investing in global financial markets and am prepared to take on the role of financial advisor. One of the first actions I would take as comptroller is to direct more staff and resources to this function of the office to meet the challenges posed by current economic conditions. I would also continue and accelerate Comptroller William Thompson's policies of protecting our pension investments through shareholder rights initiatives.
Debt and Infrastructure Policies
The city is facing a debt burden that will increasingly restrict our ability to pay for school, housing and economic development initiatives, and other pressing capital needs. This burden will only intensify in an economic downturn. As comptroller, I will advocate for solutions to this problem that include, among other things, increased "pay-as-you-go" financing and a harder look at what capital projects really need to be financed.
Sound Budget Policies
The current law that allows city budget surpluses to be rolled over only into the next fiscal year and not beyond masks serious imbalances between our revenues and expenses and deprives the city of the chance to salt away money during the good years.
In the bad years, the city has often resorted to "one-shot" infusions of cash that only exacerbate future budget deficits. The city needs authority to establish a rainy-day fund, in addition to the city's retiree health care trust fund, that can be tapped for general expenses during the kind of economic downturn we are about to face. While it is not the function of the comptroller's office to create budget policy, I will work for statutory changes that would allow us to create such a fund and avoid the use of one-shots.
Contract and Program Accountability
The comptroller's power to review and audit city contracts and agencies is essential to ensuring a well-managed, efficient city government. During an economic downturn, it is even more important that the city comptroller require city vendors to deliver what they promise and city agencies to eliminate wasteful spending.
As Bronx borough president, I have led the charge in the development of green, energy-efficient buildings in the borough and will vigorously support the movement to more energy-efficient city facilities. I will also continue Thompson's push to increase the accountability of businesses receiving city tax subsidies from the New York City Industrial Development Authority.
A Housing Crisis
The city comptroller's office also plays a limited, but important role in providing direct services to constituents and weighs in on policies having a major effect on city residents. Of particular concern to me is the sub-prime mortgage debacle and the increasing loss of Mitchell-Lama housing in the city. In the Bronx, I have been leading an effort to better coordinate information and services among the various institutions that provide assistance to Bronx homeowners unable to make the payments on their sub-prime mortgages.
As comptroller, assisting homeowners to keep their homes will be a top priority. I will use the bully pulpit to demand that the federal, state and city governments expand their housing programs in the city and create new financing options that help city residents remain homeowners.
I believe that by addressing these issues we can continue to grow a stronger economy and improve the lives of all New Yorkers.
Adolfo CarriĂłn, a Democrat, has served as Bronx borough president since 2002.
Â