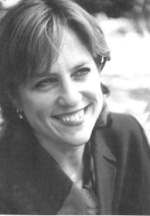 With a sluggish national economy and recession looming, New York City faces a potentially perilous economic future. Because of this, next year's election is so important. While the media's attention will be largely focused on the race for mayor, it is the position of comptroller that can have the most direct impact on the strength of city finances for years to come.
The authority of the office, which includes the power to audit city agencies as well as investment oversight of the $106 billion pension fund, brings with it an immense amount of responsibility. The next comptroller will play a critical role in protecting the solvency and economic vitality of our City.
The situation confronting the next comptroller will depend in large part on the duration and depth of the looming recession. It will take bold vision and creativity to lessen the financial impact on the city and get the engines of our economy moving again. As comptroller, I will push for a three-pronged strategy to: maintain our core tax base, streamline government services to tighten spending and invest in the future.
Keeping Our Tax Base
When New York has faced financial crises in the past, we have seen our core taxpayers -- working families -- driven from the city. No new spending program or bold initiative will be possible if we lose our working families, the heart of New York City. A New York without public school teachers, police officers, firefighters or sanitation workers is not what we want to become. If we are to remain a viable, dynamic, thriving city, we must protect our urban middle class.
As I travel throughout the city, the number one question I am asked is how the sub-prime housing crisis will affect New York. Current trends in the real estate market suggest that Manhattan should remain safe for now, but we need to protect ourselves. It is the residents of the four boroughs outside Manhattan, where most of New York's working families live, who are most vulnerable
The crisis already has had a direct impact on many New Yorkers, from families losing their homes to financing for larger commercial projects proving much more difficult. Nationwide, the domino effect from the sub-prime fiasco is spreading from banks to credit markets to bond insurers to municipal bond ratings, which could devastate the entire financial services industry.
The first step in addressing the concerns of working families is to assist New Yorkers in weathering this. While homeowners throughout the country will need substantial assistance at the federal level, New York can work quickly with major banks and lenders to shore up the housing market here by guaranteeing portions of existing mortgages in exchange for extensions in favorable introductory rates. This will help settle the New York real estate market and send a clear message to affected residents that our city is fighting for them.
Because public education is the cornerstone of the urban middle class, the second key component of keeping our tax base is through a strong public school system. While the jury is still out on many of the Bloomberg administration's education reforms, thanks to the hard work of our teachers and principals, we are seeing signs of progress. In difficult budgetary times, the classroom must remain one of the last places where we cut funding. Instead, we should focus any funding reductions on the Department of Education itself.
Streamlining Service
City government must tighten its belt and evaluate how government services can be provided more efficiently. The first step for the next comptroller will be to use the audit authority of the office to make sure our money is being spent wisely. Comptroller William Thompson has focused on auditing city agencies and making them work more efficiently, a practice that the next comptroller should continue as the city's fiscal watchdog.
In building on these efforts, the comptroller should not only use this authority to streamline city agencies, such as the Department of Education or the Department of Buildings, but also act as an advocate for New York City with Albany. For example, with recent questions on fare hikes and wasteful spending, it is clear that the Metropolitan Transportation Authority needs to be examined regarding providing for fairer treatment to New York City residents. I pledge to fight for the interests of New York City to ensure that every dollar we send to Albany is well spent.
Moving Forward
With our tax base shored up and our budgetary belts tightened, we must work to get the engines of the city economy moving again. The next comptroller should think creatively on how to take advantage of certain economic challenges to turn them to our advantage. For example, the weak dollar abroad has made New York an attractive option for foreign investment. As residents of the financial capital of the world, New Yorkers should embrace globalism and encourage foreign investment to capitalize on the weakened dollar. Americans have sent enough of our jobs overseas. Let's get some of that global investment back and use it to put New Yorkers to work.
While we work to keep New York at the forefront of the global economy, we have to take steps to encourage businesses to remain and grow in the city. An easy first step would be to eliminate the city sales tax, an immediate boost to the retail economy. In addition, the city must develop initiatives for new businesses to move to New York, employ our residents and pay wages that will not only employ but also train workers for advancement.
As Wall Street cools off and construction slows down throughout the city, forward-looking government leaders would be wise to invest in long-term infrastructure projects. These public works projects will keep the momentum of the economy going and keep workers employed. It could also be smart shopping, taking advantage of reductions in construction costs due to slowing commercial activity. Should the private sector slow down due to financing difficulties, opportunity will be ripe for the city to take advantage of lower costs and frontload needed capital projects. This will jumpstart portions of the economy, keep people working and be more cost-efficient in the long run. As a much-needed result, these capital projects -- improved roads and bridges, upgraded sewers and new schools -- will help build a better-running city.
While our City may face a difficult road ahead, New Yorkers have always met challenging times with the strength and perseverance that define who we are. I entered public service more than a decade ago because I wanted to be part of building the future of the City I grew up in and love. I have been so humbled in serving the people of my district in the Assembly, on the City Council, and all of New York as Chair of the Land Use Committee. As we confront this next set of challenges, I hope to be part of building a New York that we can all be proud of as the next Comptroller of New York City.
Melinda Katz, a Queens Democrat, has served on the City Council since 2002 and heads the Land Use Committee.
Â