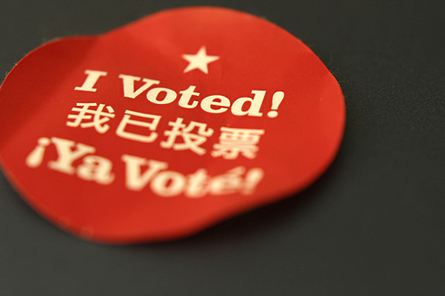 This story was updated on September 19 to include unofficial election results.
2007 gives a new meaning to the term "off year" election, and the primary looks especially sleepy. Many New Yorkers – even those voters in good standing registered with one of the major parties – will simply have nothing to vote for on Tuesday, Sept. 18.
The big action will occur in Brooklyn where there are three spirited contests for judgeships. Elsewhere, many of the contested offices are for internal party posts followed by only the most ardent political aficionado.
Perhaps the most notable thing about this election may be when it takes place. Instead of occurring on the second Tuesday of September – the usual primary day – it is being held on the third. The second Tuesday fell on 9/11 – the sixth anniversary of the terrorist attacks -- and officials felt it was improper to vote that day. That decision prompted Clyde Haberman of the New York Times to scoff, "We can shop, and go to a ballgame, and make money. But allow our democracy to function normally? Nope. That is somehow incompatible with Sept. 11."
Voters despairing on the lack of political action can look to the future though. A general election in November may feature some races not on the primary ballot. And after that it is only three months to February – and the presidential primary.
In the meantime, here is a guide for the September 18 votes:
--Delegates to Judicial Convention
Beginning Tuesday night, Gotham Gazette will provide results of the election as they become available.
The Non-Races
Perhaps more notable than the contests that will take place this week are those that will not.
Three of the city's five district attorneys are up for re-election in 2007: Robert Johnson in the Bronx, Richard Brown in Queens and Dennis Donovan in Staten Island. None of them faces a primary challenge, even though Brown just went through a controversial year fueled by the police shooting of Sean Bell and the indictments that eventually followed, while Donovan, the one Republican among the city's DAs, is only finishing his first term.
The next full-scale City Council election is not scheduled until 2009 when citywide offices and borough presidents also will face the voters, but two council members are up for re-election this fall. The two – Mathieu Eugene of Brooklyn's 40th district and Vincent Ignizio of Staten Island's 51st -- were elected in special elections to fill vacancies earlier this year. (Actually Eugene went through two special elections.)
Given the large number of candidates who ran in the 40th and the controversy surrounding his residency, many observers expected Eugene to face some opposition. But at least for the primary, Eugene, like Ignizio, is unopposed.
Surrogate Court
If there's a marquee race on Tuesday, it's the Brooklyn contest to elect a judge for the Kings County Surrogate Court. Either of the candidates in the Democratic primary, Diana Johnson and ShawnDya Simpson, could have been Brooklyn's first black surrogate. In the end, Johnson won with about 59 percent of the vote. She will face Republican candidate Theodore Alatsas in November, in Brooklyn a Democrat is usually the runaway favorite.
Although it had the potential to further crack the glass ceiling – Brooklyn's other surrogate is Margarita Lopez Torres – and break racial barriers, the race was mired in court challenges and politics, prompting some to refrain from wholeheartedly endorsing either candidate in the closest and only competitive race in the 2007 primary, according to some political observers.
A court that some view as inconsequential and unnecessary, the Surrogate Court oversees wills, estates and adoptions. The judges can appoint attorneys as guardians, allowing them to collect lucrative fees. This has led to charges of cronyism and corruption, as political party bosses use their influence to get their candidates elected, expecting that their judges will return the favor in guardianship appointments. That issue is particularly volatile in Brooklyn, where critics charge the selection of judges has been particularly corrupt.
The state government created a second Surrogate Court judge for Brooklyn two years ago (Manhattan has two; the other boroughs each have one) allegedly to create a job for then outgoing Assemblymember Frank Seddio. But Seddio resigned earlier this year after only 18 months on the job because he was reportedly under investigation by a judicial conduct commission.
This election is to fill that vacancy for a 14-year term. Both candidates have ties to party bosses – one to the current leaders, the other to the former, and convicted, party chief.
Johnson ran for the Surrogate Court two years ago at the urging of Clarence Norman, the former Brooklyn Democratic leader who was convicted on three felony counts for accepting illegal campaign contributions. She lost to Torres, who was generally seen as a reform candidate.
Simpson has the backing of the current Democratic leader, State Assemblymember Vito Lopez.
Adding to the controversy, Simpson's Brooklyn residency has been questioned. In a court challenge, Johnson claimed Simpson's primary residence was not Kings County, but New Jersey, where her husband and children reside. The challenge was thrown out by an appellate court.
Both candidates have acquired approval from the New York City Bar Association. Simpson received an endorsement, albeit a half-hearted one, from The New York Times and full-fledged support from The Jewish Press.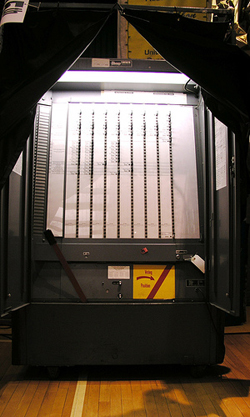 Johnson has received support from Brooklyn's reform-oriented political clubs, like the Central Brooklyn Independent Democrats and the Independent Neighborhood Democrats.
Johnson has also received endorsements from the Rev. Al Sharpton, Congresswoman Yvette Clarke, City Council members Letitia James, Albert Vann, Mathieu Eugene and Charles Barron as well as numerous State Senate and Assembly members.
Although it expressed concern over both candidates' connections to party politics, good-government group Citizens Union, the sister organization of Gotham Gazette's publisher, ultimately endorsed Johnson in the race based on her experience.
Johnson has served as a justice on the state Supreme Court in Brooklyn since 2001 and has sat behind the bench in general since 1991. In a questionnaire from Citizens Union, Johnson identifies several problems in the court system she would like to tackle if elected. Specifically she hopes to incorporate both "uniform standards" to move cases along more swiftly and a resource center for those who represent themselves.
Simpson has served as a Manhattan Criminal Court judge since 2003 and is a former assistant district attorney in Kings County. She aligned her campaign with a reform agenda – one that hopes to weed out the surrogate's notorious cronyism, which she identified as one of its biggest problems in Citizens Union's questionnaire. She also suggests implementing time frames for court decisions.
When asked if they supported less party affiliation for judgeships, both candidates said they favored a more transparent selection system. Johnson and Simpson also stated they would support public financing of judicial elections.
Civil Court
On Tuesday there will be two primaries in the entire city for the Civil Court, both in Brooklyn.
The Civil Court, which has jurisdiction over civil cases involving amounts up to $25,000 and other civil matters referred to it by the state Supreme Court, includes a small claims court for matters less than $5,000 and a housing court that handles landlord-tenant matters and housing code violations. Each year, over 625,000 civil cases are filed in Civil Court in New York City. In total, 120 Civil Court Judges are elected to serve in the court, making New York City the largest civil jurisdiction court by volume in the United States.
Civil Court Judges are elected and serve terms of 10 years. Of the 120 Civil Court Judges, approximately 50 sit in the Civil Court. The rest sit in various other courts, including Criminal Court and Family Court. Many judges sit as acting Supreme Court justices. A judge elected in one county may also be assigned to sit in another county.
This year's Democratic primary in District 6, which covers Flatbush, Park Slope, Prospect Heights, Prospect-Lefferts, Midwood and parts of Crown Heights, featured a low-key race between Katherine Levine, a senior attorney with the statewide teachers union and Sharen Hudson, a former law clerk to Diana Johnson (the candidate for Surrogate Court judge), who works for the Red Hook Community Justice Center. Levine won.
The Democratic primary in the 5th Municipal District, encompassing parts or all of Bay Ridge, Bensonhurst, Dyker Heights, Windsor Terrace, Borough Park, Sunset Park and Parkville., though, raised some eyebrows. Frontrunner Noach Dear has the support of Brooklyn political boss Vito Lopez and Borough President Marty Markowitz and a clear advantage in fundraising. In the election, he defeated former judge, Karen Yellen, getting about 60 percent of the vote.
Dear also has an array of critics. First elected to the City Council in 1983, Dear, a Democrat from Borough Park, served on the council for 18 years until he was displaced by term limits. He has failed in two runs apiece for Congress and the State Senate.
While still on the City Council, Dear drew the ire of his colleagues when he organized a trip for council members to South Africa, then ruled by the white minority apartheid government, and failed to tell them in a timely manner that the junket was funded by the whites-only Johannesburg City Council.
Dear has also had legal troubles. The attorney general substantiated a claim that he was improperly using funds from a nonprofit he founded to pay for personal expenses, such as travel as well as home and car phone service.
For his Civil Court race this year, Dear has raised over $147,000, roughly half of it from taxi corporations. A member of the Taxi and Limousine Commission since 2001, Dear is permitted to accept corporate funds - which would be prohibited if he were seeking city office - because Civil Court is a state position and regulated by the more lax state campaign finance laws.
Yellen, though lesser known in Brooklyn politics, has made a name for herself, largely as a witness for the prosecution in the trial of former political kingpin Clarence Norman. Yellen alleged that Norman forced her to dole out dollars allegedly to pay for campaign services for her 2001 race for reelection at the civil court -- services that Yellen has claimed she never received.
Having served on the bench for 10 years, Yellen finished third in the 2002 primary after her falling out with Norman, and she currently serves as a referee in Family Court.
The New York City Bar Association gave Yellen a rating of "approved" in their evaluation of judicial candidates. Dear, however, was not approved. The bar cited his "failure to affirmatively demonstrate that he possesses the requisite qualifications for the court for which he is a candidate." In its editorial on the race, the New York Times reached a similar conclusion. It said that Dear's "volatile personality and indifference to conflicts-of-interest makes him utterly unsuited for the bench."
District Leaders
All 10 district leader contests this year are in Manhattan and they are all for Democrats. Six involve male district leaders and four are for female district leaders.
District leaders are intermediaries between the major political parties and the community in which they are elected. Together they form the governing bodies of the Democratic and Republican parties within their respective counties. The position is often seen as a stepping stone to higher office, and many times is held by members of the State Assembly or City Council. Former New York City Mayor Ed Koch started his political career as a district leader.
Each district elects a male and female representative. District leaders are elected to four-year terms, are not paid and work within the political parties. "The way to think of them is not as a 'block captain,' but as a 'neighborhood captain,'" says Alex Carabelli, deputy director of Grassroots Initiative, a non-profit organization that helps community members get elected to local office. "They help coordinate petitioning and local campaigns, and anything else the parties are doing in the community."
District leaders select poll inspectors, clerks, supervisors and translators to fill the various poll worker positions on Election Day. They also serve as ex-officio members of the County Committee Executive Board.
On Tuesday, Democrats in Washington Heights and Upper Manhattan will elect their District Leaders. Assemblymember Adam Clayton Powell IV and incumbent Evette Zayas ran as a team in the 68th Assembly District, Part A. Powell defeated three other candidates -- Eduardo Franco, Edward Gibbs and Johnny Rivera -- for the male district leader position. But his running mate did not fare as well, losing out to Diane Green.
In District 72, Part A incumbents Mayra Linares and Assemblymember Adriano Espaillat successfully beat back a challenge from Judith Amaro and Kevin Campbell.
The most heated race for the district leader was for the female district leader in Assembly District 72, Part B in Washington Heights. Incumbent Maria Morillo, supported by Espaillat, faced three opponents. Her main competitor was Albania Lopez, the running mate of Councilmember Miguel Martinez, an the race between Morillo and Lopez reflected the conflict between their male running mates.
Espaillat and Martinez, who were once political allies and friends, had a falling out. Martinez left Espaillat's political club, the Northern Manhattan Democrats for Change, and formed his own, the Democrats in the Heights. Also running for the female district leader position were Yocasta Sosa and Francia Rodriguez. Morillo defeated all of them to hold on to her post, but Martinez was elected male district leader.
Other races include male district leaders in the 68th Assembly District, Part B, which Manuel Onativia won, and District 70 Part A, where William Allen proved victorious, as well as male and female district leaders in the 68th Assembly District, Part C, won by John Ruiz and Marion Bell respectively.
Party Committees
There are more than 100 races for seats on county committees in Manhattan, the Bronx and Queens in both the Republican and Democratic parties. The Board of Elections does ot expectto have unoffical results of these contests until September 21.
Part of the political party machinery, members of a county committee act as representatives for their political party on a very low scale. Usually their territory is only a few blocks and covers approximately 1,000 registered voters. Members of a county committee help select and endorse candidates for higher office.
In New York City thousands of these positions are often left vacant, according to the Grassroots Initiative.
In this week's primary, nearly 50 races are contested for Manhattan's Democratic county committee, one seat is contested for the Bronx Republican county committee and nearly 75 races are contested for the Queens Republican county committee.
One race in Queens includes none other than indicted City Councilmember Dennis Gallagher, who is appearing for the first time on the ballot since he was charged with several counts of rape and assault. Interestingly, Gallagher temporarily vacated his positions on several City Council committees and his role as minority whip after he was charged, although he remains in the City Council.
According to the New York City Conflicts of Interest Board, council members can hold positions on county committees as long as they are not in a leadership role.
Republicans in Queens also got to choose delegates to their state committee in several Assembly Districts. Voters choose a male and a female committee member.
Judicial Convention Delegates
A number of candidates on Tuesday are seeking election to posts that some New Yorkers want to eliminate. There are several contests for delegates and alternatives delegates to state judicial conventions. Those elected will attend a meeting to vote on their party's candidates for state Supreme Court - New York's main trial court. Their action at these meetings tend to be "a formality because the bosses have usually picked the nominees beforehand," wroteCarol DeMare in the Albany Times Union.
Formality or not, a lot of people want to go. In one Manhattan district, 24 candidates appear on the ballot seeking one of eight seats at the convention.
Democratic primaries for delegates to the convention will take place in the 68th, 72nd and 75th Assembly districts, all in Manhattan. Democrats in the 72nd and 75th districts can also choose alternate delegates.
In Queens, it's Republicans who get to vote for delegates to the convention. There will be GOP primaries for delegates and alternate delegates in the 25th, 28th, 31st and 32nd districts. Dennis Gallagher, the Queens City Council member currently facing rape charges, also sought one of these posts (along with a seat on the county committee) but lost. Gallagher reportedly came in last among a field of six candidates seeking three seats.
Meanwhile, a federal district court and a U.S. appeals court have ruled that the entire convention system is unconstitutional. The U.S. Supreme Court is scheduled to hear arguments on the issue early next month.
BEFORE YOU GO TO THE POLLS
Where and When Do I Vote?
The election will be this Tuesday, September 18, with polls open from 6 a.m. to 9 p.m. Only registered voters who have registered at least 25 days before the election can vote. Since this is a primary, only registered members of parties with contests can cast ballots.
You should have received a notice in the mail telling you where to vote, but if you do not have it, you can go to the Board of Election's poll site locator or call 1 866 VOTE-NYC. This number can provide you with other information as well, including registration deadlines.
On its Web site, the Board of Elections also has instructions on how to work the voting machine.
Absentee ballot applications can be obtained by calling the Board of Elections at 1-866-VOTE-NYC or e-mailing a request to This email address is being protected from spambots. You need JavaScript enabled to view it..
Those who wish to vote by absentee ballot have two choices. If you choose to vote by mail, an absentee ballot must be postmarked the day before the primary and reach the Board of Elections no more than seven days after the election. Or you can drop off an absentee ballot at one of the Board of Elections borough offices by 9:00 p.m. on Election Day.
If the deadline for requesting an absentee ballot by mail has passed and you cannot appear at the polls on Election Day because of an accident or sudden illness, you may send a representative with an authorized letter to receive an Absentee Ballot Application and Absentee Ballot and return both to the Board of Elections by 9 P.M. on Election Day at your borough office.
What Is a Super Poll Site and Where Can I Find Mine?
If you are disabled and cannot vote independently or privately using New York's Shoup lever machines, or if you are interested in new voting technology, you can vote at your borough's Super Poll Site. These sites are equipped with ballot marking devices (BMDs) that function as an electronic pen to mark a voters choices on a paper ballot. The machines feature a screen that displays the ballot to the voter, and are equipped with audio recordings of the ballot, compatibility with sip and puff devices, rocker paddles with foot controls, large font displays and voice activated, voice output technology, all designed to allow disabled voters to cast their own votes without assistance.
If you would like to locate your Super Poll Site click below for a map:
Brooklyn, Queens, Manhattan, Bronx , Staten Island
You can also find detailed directions and information about the Super Poll Sites, poll site accessibility and disability voting rights issues at the Center for Independence of the Disabled, 212 674-2300
What Are My Voting Rights?
The New York Voter's Bill of Rights guarantees the right to:
. Vote: The right to vote includes voting for candidates and questions on the ballot.
. Have your vote count: Vote on a voting system that is in working condition and that will allow votes to be accurately counted.
. Secrecy in voting: Secrecy in voting will be preserved for all elections.
. Freedom in voting: Cast your vote, free from coercion or intimidation by poll workers or any other person.
. Permanent registration: Once registered to vote, you continue to remain qualified to vote from an address within your county or city.
. Accessible elections: Non-discriminatory equal access to the election system for all voters, including the elderly, disabled, alternative language minorities, military and overseas citizens, as required by federal and state laws.
. Assistance in voting: You may ask for help in voting because of blindness, disability, or inability to read or write.
. A ballot in another language: Voters anywhere in New York City are entitled to a ballot in Spanish. Voters in Brooklyn, Manhattan and Queens have the right to a ballot in Chinese, and Queens voters must be able to obtain a ballot in Korean.
. Instructions: You can view a sample ballot in your polling place prior to voting, and before entering the machine, you may request help in how to operate the machine.
. Absentee voting: If you will be out of your county of residence on Election Day or are unable to go to your polling place due to illness or physical disability, you may cast an absentee ballot.
. Affidavit voting: Whenever your name does not appear in the official poll book, you will be offered an affidavit ballot.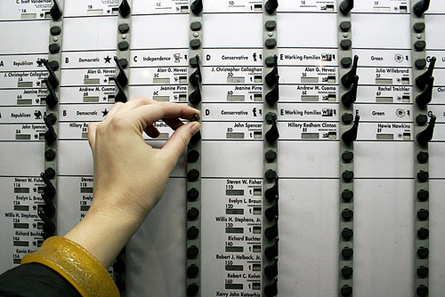 First-Time Voters
New Yorkers who registered to vote for the first time via mail, may be asked to provide identification, such as a driver's license, when they arrive at the polls.
Voters without a driver's license can also offer a copy of one of the following:
. valid photo ID
. current utility bill
. bank statement
. government check or other government document that shows the voter's name and address.
Those who do not have any form of identification or decline to supply one will be allowed to vote by paper ballot, not in the machines, according to the Board of Elections. Those votes will be counted only if they are verified to match registration forms.
The new rules are part of the federal Help America Vote Act, which Congress passed after the turmoil in Florida during the 2000 presidential election.
What If You Encounter Problems at the Polls?
If a poll worker says you are not on the list, ask an inspector to verify that you are at the correct Election and Assembly District for your address. If you believe that you are eligible to vote, you can ask for a paper or affidavit ballot. After the election, the Board of Elections will check its records and your vote will be counted if you are deemed eligible to vote and were at the correct polling site.
The Board of Elections says that it has increased efforts to make polling places accessible for senior citizens and handicapped voters, but they admit there are still problems at some sites. Voters who feel that their polling site is inaccessible should call the Voter Registration Unit of their local borough office for information.
If you encounter problems at the polls, call one of the following places:
- New York Public Interest Research Group: 212 822-0282
- League of Women Voters Election hotline: 212 725-3541.
- New York Civil Liberties Union: 212 607-3300
For assistance in Chinese, Korean, Tagalog, Hindi, Khmer and English, call the Asian American Legal Defense Fund at 800 966-5946.
Candidates List from The New York City's Board of Election
Manhattan
- Democratic Candidates for District Leader
- Democratic Delegates to the Judicial Convention
- Democratic Candidates for County Committee
Bronx
- Republican County Committee Candidates
Brooklyn
- Democratic Candidates for Surrogate and Civil Court Judges
Queens
- Republican Candidates for State Committee
- Republican Delegates to Judicial Convention
- Republican Candidates for County Committee
Reporting for this story was done by Courtney Gross, Doug Israel, Gail Robinson and Andrea Senteno.Â