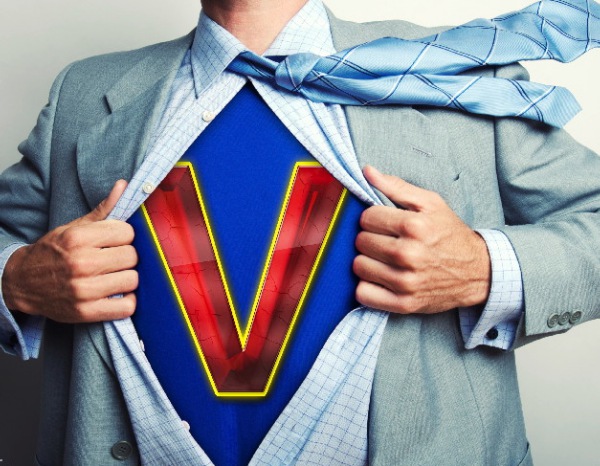 NEW YORK — Peter Vallone Jr. was ripping open his suit, a red "V" blazing off his blue chest. Promising to reduce crime as both a superhero and a Queens councilman, Vallone charged through a cityscape, an American flag clasped in his right hand.
His rival was not amused by the ad. "Peter Vallone drew a comic book," Melinda Katz's campaign said in a statement. "That pretty much tells voters all they need to know."
Vallone's colorful mailing for his Queens borough president bid, blasted out in early August, perfectly illustrated the contrasts between himself and Katz, the other top contender for the open seat. Where Vallone is a bombastic defender of the New York Police Department and their controversial stop-and-frisk policy, Katz is a more understated critic.
Vallone, a term-limited councilman, and Katz, his former colleague in the City Council and a well-heeled attorney, have made the Democratic primary for the somewhat ceremonial yet potentially influential post a two-person slugfest. While the most sparks have flown between Vallone and state Sen. Tony Avella, also a former Council colleague, fundraising numbers tell a story of a race that will come down to whether Vallone's outsized personality and superior name recognition can defeat Katz's army of endorsements and airtight coalitions.
The candidates are expected to attend a debate on Tuesday night sponsored by Citizens Union, the sister organization of Gotham Gazette.
Regardless of who wins the race, the next borough president is likely to be a departure from the understated 12-year reign of Helen Marshall.
"I think there was definitely a sentiment among the political establishment that Queens wasn't getting a fair share," a Queens political insider said, referring to Marshall. "A strong borough president carries a lot of clout. You don't necessarily have a lot of power in institutions but you have power through word of mouth."
Since a charter revision more than two decades ago that ended the Board of Estimate, the borough president position has been relatively powerless. Borough presidents can draft legislation and allocate a limited number of funds to various programs, but pale in comparison to the mayor or even comptroller in terms of shaping city policy. Unlike members of the City Council, the borough president has only an advisory vote on any projects or legislation. There are some smaller perks, like appointing members of community boards.
Still, as the boisterous Marty Markowitz demonstrated in Brooklyn, a borough president can be an effective cheerleader for the borough. While Markowitz has been derided for his clownishness, he has labored to make Brooklyn a brand-name across the country while also wielding the political clout he accumulated from decades as a state senator to boost controversial developments like Atlantic Yards behind (and in front of) the scenes. As the term-limited Markowitz reluctantly exits the scene just a few miles away, the candidates for Queens borough president are hoping they can leave the same sort of imprint on their own borough.
Queens, like Brooklyn, is an incredibly diverse locale, home to a booming Asian and Latino population, a rising tech sector in Long Island City, its own hipster haven (Astoria), its own contentious and ambitious development (Willets Point) and its own sprawling, iconic park (Flushing Meadows Corona Park).
The motorcycle-riding Vallone, positioning himself as a more politically conservative version of Markowitz, is quick to point out why he, and no else, would be the best steward of all that Queens has to offer.
"I've spent my entire tenure in government fighting for small businesses and fighting against higher fines and more regulations and over aggressive enforcements against small business," he added. "And the second thing I bring, which my opponents don't, is a background in keeping people safe. I was a prosecutor for six years and for the last 12 years I've been public safety chair, working closely with [Police Commissioner] Ray Kelly to bring crime down 35 percent since 2002."
As if to emphasize that, in his comic book campaign ad Vallone is not only depicted as a crime-fighting vigilante; it also pointed out that Kelly, still popular in parts of Queens, once said, "we are safer" because Vallone chairs the City Council's public safety committee. "Peter Vallone is to graffiti what Rudy Giuliani was to squeegee men," the mailing reads.
Vallone is no doubt the flashiest candidate in the race. Quick-witted and media-savvy, Vallone has led an angry and so-far fruitless crusade against the decision to rename the Queensboro Bridge after former Mayor Ed Koch. Vallone's beef is not with Koch, but simply with the idea that a bridge solely named for Queens now shares its name with a non-Queens figure. When Markowitz half-jokingly suggested that a proposed soccer stadium for Flushing Meadows Corona Park should come to Brooklyn instead of Queens, Vallone cut loose, quipping to the New York Post that Queens should probably "lock up the Unisphere" so it wouldn't be "stolen."
The son of former City Council Speaker Peter Vallone Sr., Vallone hails from Astoria and once worked in his father's law firm. Though his father is now a powerful lobbyist, Vallone portrays himself as a candidate who will stand up for small businesses across the borough.
Vallone has about $1.2 million left in his campaign account after receiving matching funds. Though a small business champion, Vallone is buoyed by donations from larger real estate companies and construction companies and some big names, including the executive chairman of Barnes & Noble and Eliot Spitzer, then the attorney general.
Katz, backed by the Queens Democratic Party and a host of labor unions and elected officials, has a little over $882,000 left after receiving matching funds. Katz also drew on her extensive real estate and developer connections to raise funds.
A former councilwoman and assemblywoman from Forest Hills, Katz ran and lost two
high-profile races, including for Congress in 1998 to current mayoral candidate Anthony Weiner. A political protégé of former Comptroller Alan Hevesi — who recently finished serving a prison sentence on corruption charges — Katz has staked out more liberal positions than Vallone, including supporting the Community Safety Act, a package of bills that would, among other things, create an inspector general for the NYPD, which Vallone angrily opposes.
Once the chair of the powerful Land Use committee in the City Council and a veteran of long-time Borough President Claire Shulman's office, Katz promises a more activist, policy-heavy borough presidency, proposing to re-introduce Shulman's education "war room" (a close monitoring of school construction and classroom overcrowding in Queens) and unveiling a thorough plan to help restore the Rockaways after Hurricane Sandy.
"I think the differences between candidates are experiences," Katz said. "As chair of the Land Use Committee, it was my job to bring people into a room, coordinate the communities, the community board, developers, houses, the city agencies and get things done. And for 20 years I've taken on that role for many different fights."
Katz was able to secure the crucial Democratic Party nomination over another party stalwart, Councilman Leroy Comrie, who has since left the race. This has granted Katz at least one advantage over Vallone: Prominent endorsements from individuals like the Rev. Floyd Flake in the predominately black community of southeast Queens, which Comrie represents — making Katz a white candidate with inroads into communities of color.
Everly Brown, a little-known real estate developer, is the non-white candidate in the race, meaning Katz, Vallone and Avella will need to pull blacks, Latinos, Asians and even Orthodox Jews into their winning coalitions.
With her broad range of endorsements, Katz stands the best chance of doing this.
But despite their front-running statuses, both Vallone and Katz were unwilling, in interviews, to criticize one another. Vallone even called Katz "a friend," but the same can't be said for his relationship to Avella, a long-time northeast Queens representative who has warred with Vallone repeatedly on the campaign trail.
At a debate in June, Avella accused Vallone of checking his phone for answers to certain questions. Vallone vehemently denied the charge, claiming he was simply texting his daughter. A rival vouched for Vallone.
But the most pointed language came when the Vallone campaign unsuccessfully challenged Avella's petitions for getting on the ballot. Avella ripped into Vallone, accusing him of trying to force him, by any means necessary, from the ballot.
"Personally, I think he's a bully and a coward and afraid of having me on the ballot," Avella said in July.
Both Avella and Vallone are known in Queens for their outspokenness and relative independence from the party infrastructure. Both are even competing for a similar subset of voters: white, moderate home-owners, living in places like Bayside and Douglaston that Avella represents. Vallone's brother Paul is running for the City Council seat that Avella represented for eight years.
"His campaign has been typical Tony Avella," Vallone said. "It's replete with press stunts … I think that the people he represents sense he's an absolute hypocrite."
Avella, however, sees himself as the outsider in a race of well-heeled establishment candidates fundraising excessively from wealthy donors.
"I think one of the things I've been saying at a lot of meetings I've been going to is that it all comes down to trust," said Avella, who prides himself on battling real estate developers to maintain the "character" of the bucolic, single-family home neighborhoods he represents. "Let's look at a couple of key votes in the City Council. One of the things I talk about is the term limits vote. I ask, 'how do you feel about the mayor and 29 members of City Council overturning term limits?'"
"There's this frustration," Avella added, referring to the 2008 vote to temporarily overturn the term limits law. "Well I want you to know, Vallone voted with the mayor and Katz voted with the mayor to extend term limits."
Even more the outsider than Avella, Brown, who has managed to only raise only $1,701, said he is running on a platform of easing access to the ballot and absolute transparency, even posting his personal cell phone number on his campaign website. Brown has run for office before, never successfully.
"You know, the media tries to stifle me a lot," Brown said, complaining also that the Katz campaign had challenged his petitions. "It was a long hard fight, they tried to get rid of me, but I'm still here, fighting."