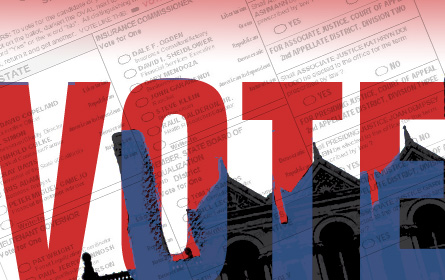 Photo (cc) 2010
The biggest news from Tuesday's primary elections might have less to do with the votes cast than with how people cast them. This election will mark the passage of New York's old-fashioned lever voting machines and the debut of optically scanned ballots.
BROOKLYN
State Senate
18th District (Velmanette Montgomery)
21st District (Kevin Parker)
Assembly
40th District (Inez Barron)
42nd District (Rhoda Jacobs)
49th District (Peter Abbate): Republican only
50th District (Joseph Lentol)
52nd District (Joan Millman)
MANHATTAN
State Senate
28th District (Jose Serrano): Democratic and Republican
30th District (Bill Perkins)
31st District (none)
Assembly
68th District (Adam Clayton Powell IV)
71st District (Herman Farrell)
72nd District (none)
73rd District (Jonathan Bing)
QUEENS
State Senate
10th District (Shirley Huntley)
16th District (Toby Stavisky)
Assembly
24th District (David Weprin)
26th District (Ann-Margaret Carrozza)
28th Diistrict (Andrew Hevesi)
33rd District (Barbara Clark)
35th District (Jeffrion Aubry)
38th District (Michael Miller)
39th District (none)
Beyond the change in technology, these contests also could provide an indication of how deep anti-incumbent fervor runs in New York and a sense of whether the Tea Party movement has much support among state Republicans.
In 2010, all four statewide offices and both U.S. Senate seats are up for grabs. The entire congressional delegation and the state legislature must face the voters. Add to that the turmoil of the last two years in Albany and the parlous condition of the state economy and New York would seem to have all the makings for political dogfights up and down the ballot.
But many contests never materialized. While five candidates fight it out for the Democratic nomination for state attorney general, the party's nominees for governor, lieutenant governor, comptroller and senior senator face no opposition until the general election. In an interesting twist, a few of this year's most contentious battles are among Republicans, who for years tended to follow the admonition to never speak ill of a fellow party member and avoided bruising primary battles.
In our latest Guide for the Last Minute Voter, we offer coverage of key races, lists and aggregation of all competitive contests for state legislature in the city, a rundown on what else you might see on your ballot (don't forget those judicial convention contests), and information on where and how to vote. For the latest on who's running -- in the primary and general -- for all the congressional and legislative seats in the five boroughs, go to Who's Running for What.
Topping the Ticket
Democrats, whose internal rifts are the stuff of legend in New York State, go into the primary surprisingly united -- at least on the surface. Of the three Albany offices at stake, Democrats have a primary for only one: attorney general. Republicans, on the other hand, have a bitter gubernatorial contest between former U.S. Rep. and Wall Streeter Rick Lazio and businessperson Carl Paladino, who has been styled as a Tea Party candidate.
For more on the statewide contests, go here.
The Republican division continues in the races for U.S. Senate. GOP voters get to choose among candidates to challenge both Charles Schumer and Kirsten Gillibrand. On the Democratic side, Schumer has no primary opponent; Gillibrand will face Gail Goode.
Republicans also are enmeshed in a bitter contest to be the party's choice to challenge incumbent U.S. Rep. Michael McMahon on Staten Island. While several Democratic representatives face primaries, the headline battles are both in Manhattan where a political newcomer, Reshma Saujani, seeks to unseat longtime U.S. Rep. Carolyn Maloney and where U.S. Rep. Charles Rangel fights for his political survival.
For more on the congressional contests, go here.
Our Coverage
Between now and November, Gotham Gazette will be taking an in-depth look at the campaign for the State Legislature and for statewide office. Our coverage so far:
Charter School Debate Brings Focus to Harlem Race: The contest between Bill Perkins and Basil Smikle for the State Senate seat from Harlem has centered on schools and who can best represent the community.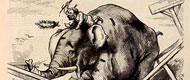 Republicans Battle to Take on Cuomo: Before the GOP can take on Andrew Cuomo and Kirsten Gillibrand they have to try to settle their own messy disagreements in Tuesday's primary.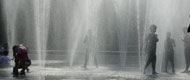 Experience Shapes Race in Inwood: A multi-candidate race for an open Assembly seat in Inwood focuses on ethnicity, alliances and whether having served in government is an asset or a liability.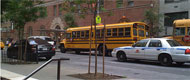 East Side Incumbent Faces Challenge: Education has emerged as a key issue in an East Side assembly race where the UFT and the GOP both hope to topple Democratic incumbent Jonathan Bing.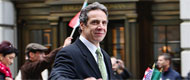 After Cuomo: Each of the five Democrats running for attorney general struggles to emerge from the pack. But are the voters listening?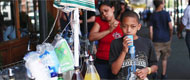 Hot Fight for the Heights: Ethics and the economy dominate the hard-fought contest in Upper Manhattan to replace State Sen. Eric Schneiderman.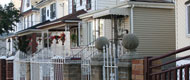 Culture Clash: Incumbent State Sen. Shirley Huntley faces an opponent almost 50 years her junior. And age is hardly the only thing that divides them.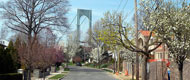 Republicans Look to Pick Up a Seat in Queens: Republicans have a rare opportunity to pick up a Assembly member in the city as five candidates compete for an open seat in northeast Queens.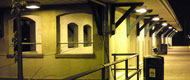 Scandals Trump Issues in Queens Race: Assemblymember Barbara Clark and challenger Clyde Vanel discuss their race.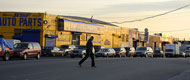 Barbs in the Bronx: Assemblymember Peter Rivera and Democratic challenger Luis Sepulveda face off in a race that epitomizes the Bronx's political rivalries.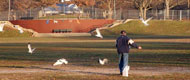 Fox Chases Hevesi: Attorney Joe Fox is trying to bring anti-incumbent sentiment into a race in Queens. His competitor, Assemblymember Andrew Hevesi, isn't buying it.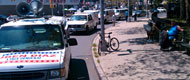 Going After Diaz: The state senator has angered many with his fight against same-sex marriage, but he says voters in his home district love him. Challenger Charlie Ramos hopes to prove him wrong.
In Astoria, the Field Narrows: After one contender dropped out, only two candidates remain to vie for the seat now held by Mike Gianaris -- even though no incumbent appears on the ballot for the first time in a decade.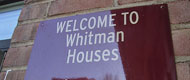 Divisions in District Dominate Brooklyn Assembly Race: The challenger charges that longtime Assemblymember Joseph Lentol has neglected the district's poorer black and Latino residents.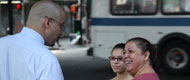 Challengers Emerge to Take on Espada: In the 33rd State Senate District in the Bronx, the incumbent is the issue.
The District is Brooklyn Heights but the Issue is Albany: As he campaigns to unseat Joan Millman, Doug Biviano charges that corruption and mismanagement in the capital have created transit cuts and other problems in the 52nd Assembly District.
Will Angry Voters Throw Albany's Rascals Out?: Amid the talk of dysfunction in state government, most incumbents seem likely to hold on as few face credible challenges. What happened?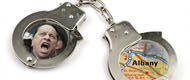 Can the Next Attorney General Fix Albany?: With corruption rampant, why haven't state attorney generals brought more criminal cases against state politicians? Candidates for the office discuss what they would do.
Elsewhere on the Ballot
To make your primary day a little easier, no judicial contests appears on the ballot this year. But some voters, notably many Democrats and members of the Independence Party who live in Staten Island, will get to fill some party posts.
For more on those elections go here.
Who Can Vote -- and How
Only registered party members can vote in their party's primary. This year all city Democrats, Republicans and Conservatives have at least one race to weigh in on, as do Independents on Staten Island.
Regardless of party, anyone who hopes to vote Tuesday will find the familiar polling place transformed -- with optical scanners and privacy booths replacing the old-fashioned machines.
For more on how to vote Tuesday, go here.