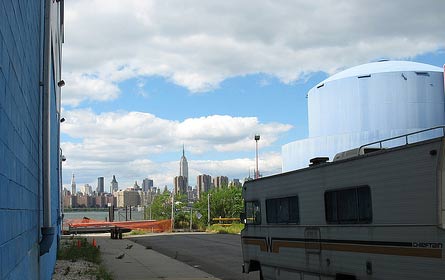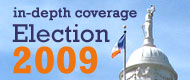 If any single City Council district epitomizes the changes in New York over the last 10 years and the uncertainty of the economic future, it is District 33. Sweeping along the waterfront from Greenpoint to Carroll Gardens, and including northern Park Slope, District 33 has more than 65 percent white residents, the most affluent population in Brooklyn and one of the densest sets of active Democratic voters in the country. But it also includes some of the poorest residents.
Not surprisingly housing and development dominate debate in the crowded race to replace David Yassky, who is running for comptroller. Seven candidates are vying in the Democratic primary on Sept. 15, which will likely decide the winner of the Nov. 3 election. An eighth contender, Elizabeth Tretter, is waging a quiet campaign solely on the Conservative ticket. She has not appeared in any of the major debates hosted this summer.
The Democrats are a diverse crew, ranging from a recent college graduate backed by a party boss to a Lexus driving Hasidic Jew who dislikes bike lanes. Most observers view Jo Anne Simon, Stephen Levin and Evan Thies as the front-runners.
Simon, 56, a disability rights attorney, holds the post female Democratic district leader, an influential political stepping-stone. Her experience as a community leader converts into a solid voter following in the southern end of District 33, which is divided geographically by the Brooklyn Navy Yard. Thies, 29, is Yassky's former chief of staff and a public policy consultant.
Levin, is the recent college graduate backed by his former employer, State Assemblymember and machine party boss Vito Lopez. Levin, who often invokes Lopez's name, has picked up a list of high profile endorsements, including support from Sen. Charles Schumer and Rep. Carolyn Maloney.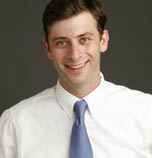 Making the race tighter, the four other Democratic candidates aggressively frame important issues that the other candidates overlook. Kenneth Diamondstone, 60, the only openly gay candidate, campaigns on his record as a community advocate and affordable housing developer. Doug Biviano, 40, is an engineer and Brooklyn Heights building super and the newest face to politics. Isaac Abraham, 59, a hardware store owner and tenants' rights advocate, is the district's only Hasidic Jewish candidate. He has called for replacing bike lanes with parking spaces on the major bike commuter thoroughfare, Kent Avenue, and recently announced a plan to cut $1.2 billion from the city budget, the specifics of which he will unveil soon.
Ken Baer, an accountant, speaks mostly on environmental and quality of life issues, gained from his experience as the head of the local Sierra Club. Unintentionally entertaining audiences in debates, he often runs over time limits or misses his cue to speak.
A District Rezoned
The campaign is being waged in a district shaped by 14 rezonings since 2001. This is the highest concentration of rezonings to affect any council district, and they have quickly altered its physical and social landscape.
All seven Democratic candidates call for increased funding for community-based plans, also known as 197a plans, which the City Charter allows to accompany all rezonings. Simon, Abraham, Diamondstone and Thies all showcase their experience with these plans when discussing development in the district.
Simon advocated for open space and affordable housing in the Park Slope and Downtown Brooklyn rezonings, and lobbied against the Atlantic Yards project as chair and cofounder of the Boerum Hill Association. Building on what he learned in the 2005 rezoning of Greenpoint and Williamsburg, approved when he worked for Yassky, Thies campaigns for his "360 Degree Planning" proposal, which changes the city's land use review process to require input from major city agencies on how development might affect the whole array of municipal services. "We need to have all agencies weigh in on what we are planning for -- education, police, fire," he said.

Diamondstone also targets the limits of the current planning process. "The role of city planning has been to make way for luxury housing -- and we don't need more luxury housing," he said. "There has been no planning -- for schools, parks and infrastructure." He sees the Department of City Planning as "a real enemy of the people." Diamondstone is concerned that large developers too often outweigh the community when large-scale zoning changes take place.
Abraham, who helped develop the mixed income Schaefer Landing apartments on Williamsburg's waterfront, stresses the need for more affordable housing. Although he sports Dolce and Gabana glasses and glides down Kent Avenue in a Lexus SUV, Abraham is a well-versed tenant advocate in Williamsburg.
After the Boom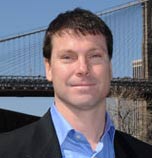 Of course the spate of luxury housing construction in the area may be over -- at least for now. Vacant, stalled, devalued or foreclosed luxury real estate now spots District 33 neighborhoods like the plague. Diamondstone, Biviano, Simon and Thies want the city to buy vacant or stalled new developments, and auction them off at more affordable rates.
Diamondstone, a lead developer on the affordable Schermerhorn House, argues that the city should offer tax abatements under the 421A program to developers anywhere in the city who designate 30 percent of all new homes as affordable -- 10 percent above the current level required.
Levin ran a tenant relocation program for Vito Lopez's Ridgewood Bushwick Senior Citizens Council that assisted residents while lead paint was removed from their apartments. Now, seemingly oblivious to the housing crash, he maintained that real estate prices in Brooklyn are still "still hot." He wants the government to require affordable housing, especially senior housing.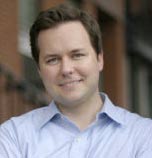 With the economy in recession, Thies seeks to bring city-run incubators to aid freelance businesses into the district. In 2007, Thies helped repeal the Unincorporated Business Tax, a double tax held over freelancers making less than $100,000. He now favors repealing it for people making less than $150,000. On these issues, Thies has worked with the Freelancers Union, which has endorsed his candidacy.
Campaign Cash
The winner from Democratic Primary on Sept. 15 will likely win the council seat. Whatever Democrats emerges from that contest will then face Levin who can run on the Working Families ticket, regardless of how he fares in the Democratic primary, and Tretter on the Conservative ticket in November.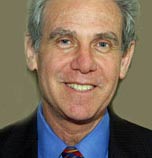 In a Democratic Primary where 70,329 possible voters will have so many choices, the winner may result from a margin of fewer than 1,000 votes. So every campaign donation hints at that margin. As of this date, Simon has amassed the largest purse, at $103,383. Levin has raised a close second with, $90,738. Thies has brought in $64,399. Diamondstone totaled $51,424 with Abraham at $45,466. Baer has raised only $23,511 and Biviano has collected $20,830. Tretter is not listed with the New York City Campaign Finance Board.
This article was written under a partnership between Gotham Gazette and the Baruch College's Department of Journalism and Writing Professions.
When first published, this story said candidate Isaac Abraham was 65 years old. He is in fact 59 years old. The story has been updated to reflect the correction.