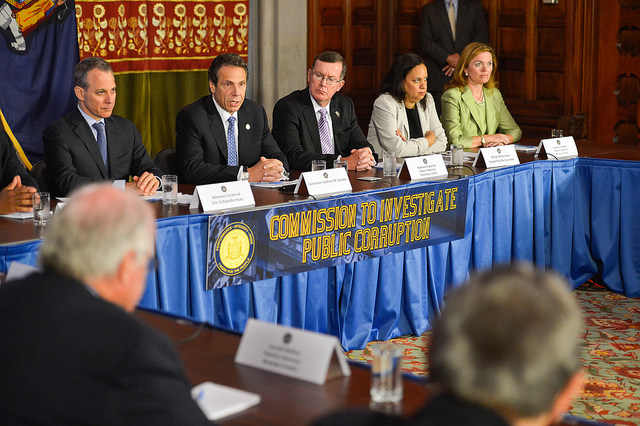 The Moreland Commission to Investigate Public Corruption will not be delivering its preliminary report on Dec. 1, as was announced when the commisison was first created by Gov. Andrew Cuomo, a source with close working knowledge of the panel told the Gotham Gazette on Thursday.
"I don't know if someone didn't look at the calendar or something but it is the Sunday of Thanksgiving weekend," said the source. "It is not going to be December 1st. ... You can expect a more appropriate date shortly thereafter."
The source said the report could come more towards the middle of the month of December as the commission continues to wrangle with subpoenas. A spokesman from the Cuomo administration referred our questions about the report to the Moreland Commission. The panel's spokesperson has yet to return our request for comment.
Parts of the commission's report will likely figure into Cuomo's State of the State speach in January as he begins a more public campaign to win ethics reforms in Albany. Attorney General Eric Schneiderman said yesterday that there are negotiations with the state Legislature over subpoenas from the Moreland Commisison.