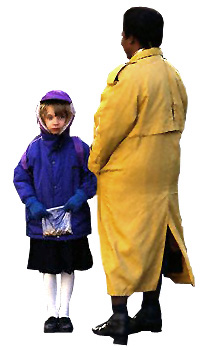 Like many New Yorkers, Maureen Alleyne could easily surround herself with nannies in New York, simply by walking into any bookstore or turning on her TV.
In a bookstore, she would see a stack of The Nanny Diaries, by former nannies Nicola Kraus and EmmaMcLaughlin, a bestseller - soon to be a movie -- about a beleaguered NYU student/nanny who suffers countless indignities at the hands of Mrs. X, a rich, spoiled and selfish Park Avenue mom who doesn't work, yet somehow has no time to raise her child. Also on the shelf, she could get You'll Never Nanny In This Town Again!, Suzanne Hansen's Hollywood nanny memoir; apparently, the public can't get enough of rich people behaving badly toward their white, college-educated help. Looking on a cybershelf - an e-book - she would find Searching for Mary Poppins by Judith Lederman. In December of 2004, audiences will be able to devour more of the myth: Mary Poppins the musical is scheduled to open on the London stage.
If she wanted a more realistic portrayal, she could attend Lisa Loomis's new Off-Broadway play, "Living Out," which centers around the relationship between a lawyer-mother and her employee, a nanny from El Salvador.
But, unlike most New Yorkers, Alleyne, 57, who is originally from Barbados, surrounds herself with nannies in a different way. She is herself a longtime nanny. "I haven't had too many bad experiences," she says of her work. "But you always have some." She feels strongly about the rights of her fellow nannies, rights which are too often left to chance and the whims of employers. Nannies, she says, "should get more respect and dignity." So, every third Saturday of the month, she attends a meeting of a group called Domestic Workers United , a city-wide alliance founded in 2000 to promote "fair labor standards," as the group puts it, "in an industry where abuse and exploitation are the norm."
Recently, the City Council unanimously passed a bill, pushed by Domestic Workers United, that requires employment agencies to inform all domestic workers of their rights, and requires employers to sign a statement saying they understand the rules on minimum wage, overtime, and Social Security. But, as in the civil rights movement before it, new legislation to address the issues of domestic workers can only be effective if attitudes change as well.
So, on November 1, Domestic Workers United is holding what it calls a convention, what others might see as a rally, expecting to attract at least a thousand nannies to help bring their issues to the public - complex issues tied up in race, gender, class, and immigrant status, as well as in the complicated relationship between employer and employee, with its blurred boundaries between work and family. "People who don't understand," said Alleyne, "need to be educated."
"THE NANNY" VERSUS THE NANNY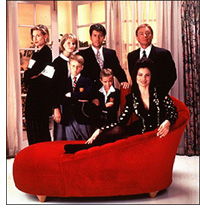 Children of the privileged have always had nannies in one form or another. Sometimes they have gone by the name of wet nurse, at other times, governess - and one only has to read Jane Eyre to know how that situation can turn out. The Vanderbilts and Astors of this city certainly weren't raised by their mothers; instead, that job generally fell to British nannies. (If the household considered itself progressive, the nannies were French.)
But as everyone knows, women have entered the workforce in ever-increasing numbers, creating a growing need for childcare. The Urban Institute estimates that in 1999, nearly three-quarters of children in the U.S. under five years old whose parents were employed were cared for by someone other than a parent. Most such families must struggle with day care. Those who don't qualify for city-funded daycare have to find other, usually more expensive, options; some are forced to pay $9,000 for a year of private daycare
Only four percent of the children of employed parents nationwide were cared for by a nanny or babysitter. In New York, home to more affluent couples, the figure is roughly five percent. Not surprisingly, two-income higher-earning families are the most likely to enlist nannies.
Ai-Jen Poo, an organizer with Domestic Workers United, estimates that there are 200,000 domestic workers in New York City, and about 600,000 in the metropolitan area. Despite their popular depiction, white nannies are in the minority, she says. Most nannies come from Third-World countries in Asia, Latin America and the English-speaking Caribbean, some illegally, though it is hard to get an exact figure
If your primary exposure to nannies is through reruns of Fran Drescher's sitcom, you are probably unaware that most nannies work grueling hours for little pay, and sometimes endure horrible treatment.
UNREGULATED INDUSTRY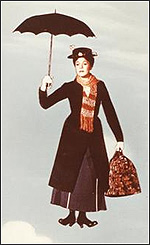 The problem, Poo says, is that the "the industry is completely unregulated. Everything is up to the whim of the employer." Nannies can generally earn anywhere from about $200 to $650 per week. They may or may not get overtime, sick days, or vacations. Ironically, many must leave their own children in their native countries and send money home; others rely on friends, family members, or after-school programs for their own childcare.
Some nannies do not live with their employers, coming to work before their employers leave for their jobs, and not going until after (sometimes long after) their employers get home. But others live in, a situation that is ripe for abuse. Such workers, Poo says, "have no time to themselves, they never leave work, they're always on call. ...That informality and flexibility is always at the expense of the worker." Even the most well-meaning employers may end up taking advantage of their employees in the absence of any clear guidelines.
While it is difficult to say how many nannies live in, Poo says that the highest concentrations of live-ins used to be in the suburbs, but families in the city are requesting that their domestic help live in with greater frequency, partly just because they know so many nannies desperately need the work.
Immigration status can also play a role in a worker's treatment. Even though illegal immigrants are entitled by law to the same basic worker's rights as citizens, many fear their employers will turn them in to the immigration authorities if they don't do whatever is asked of them. Mary, a nanny from Grenada who asked that her last name not be used, knows from experience that "if you don't have your papers they will work you to death." Eglan, a Barbadian nanny who also feared allowing her last name to be used, agrees that when it comes to employer demands, "sometimes you feel you don't have a choice."
Such workers feel that the nanny/employer relationship needs some clear rules. There are signs that change is happening. This past May, Domestic Workers United won a partial victory in their attempts to impose formality on the industry. The bill that the City Council passed empowers the city's Department of Consumer Affairs to enforce the new notification requirements. Councilmember Gale Brewer, the bill's chief sponsor, explains that the city doesn't have the ability to legislate labor law (that is a state function). The council also passed a resolution urging employers to abide by the advocacy group's guidelines, which would ensure five sick days, five personal days and two weeks' vacation a year.
Some of the employment agencies weren't happy about the bill, fearing they will lose business. "This legislation is asking the agencies to police the very people that are paying our fees," Clifford Greenhouse, co-owner of the Pavilion Agency, told the New York Times. "They're also asking people to commit to very rigid job specifications which change almost daily in a private home."
Poo of Domestic Workers United says that, if not all employment agencies are necessarily resistant to the new law, some seem to be ignorant of it: "We met with three licenced agencies in the last month who had not received the bill of rights and knew nothing about it." To Poo, though, the very existence of the law is encouraging: "It says change is possible in this industry." Domestic Workers United's long-term goal is to get the State Legislature to implement a standard contract (in pdf format)for all workers which would include sick days, personal days, and paid vacation.
EMPLOYMENT AGENCIES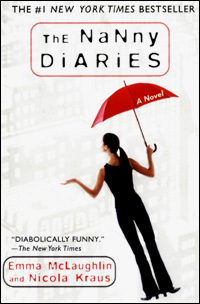 The city law applies only to those workers who find a job through an agency; Poo estimates that no more than 40 percent do so, while the rest go through newspaper ads and word of mouth. Carlos Ramon, who runs Amiga Nannies an Internet subscription service, says that because of language or immigration issues, many prospective employees are afraid to go to the better agencies, which are often perceived as giving preferential treatment to white American or European applicants.
The licensed agencies tend to place nannies in high-end homes, says Poo, who says an unknown number of unlicensed agencies have popped up in the city, though "only a few are notoriously bad."
The sketchiest outfits, Ramon says, will "take advantage of people with limited English skills. They'll charge a fee and send 10 ladies to the same place." Ramon charges $20 for a one-year subscription to his Web site; job seekers can post their profile and, he maintains, pick and choose their employer. Ramon also advises subscribers on minimum pay requirements: "For babysitting with light housekeeping, they should get no less than $350 per week, but really they should get $400. That's a bare minimum," he says.
A HOME AS A WORKPLACE
While it's true that there are some bad employers out there - who hasn't had a mean boss, after all - to be fair, many employers want to do the right thing. The problem is, they may have difficulty understanding that despite the personal nature of the work, it is a job, and their home is a workplace.
When Gayle Kirschenbaum first employed a nanny two years ago, "I struggled the way others do, determining what workplace standards should be." Kirschenbaum now belongs to Jews for Racial and Economic Justice, a group which has been working with Domestic Workers United to help raise employer awareness. She supports the standard employment contract, and says that "anything that standardizes practices is helpful on both sides."
Kirschenbaum believes that employers run the gamut, from those who don't care that they're exploiting their workers, to "those who want to imagine they're fair but aren't being so thoughtful." When she first saw the standard employment contract set forth by Domestic Workers United, she says "It just seemed so right. It made so much sense that anybody would have on paper the clarified terms for both parties. It eliminates so much confusion, so much subtext and stress." Plus, she adds that putting professionalism into the nanny/employer relationship doesn't preclude the personal - "when things are clear, it's easier to trust one another."
To that end, her organization will be launching the Living Room Project next year, a community effort to get people talking about the deep-seated issues and assumptions about gender and class involved in employing a domestic worker.
TEACHING NANNIES, AND LEARNING FROM THEM
It isn't just attitudes about employees in general; it's the very nature of the work nannies do - and sometimes the worker's skin color - that's at issue. Ai-Jen Poo feels that society's assumptions about the nature of women's work needs to be challenged. "Family and home are seen as natural," she says. "But every form of work requires thought." In order to help employees gain skills and respect, Domestic Workers United started a nanny school two years ago. In this six-week course, nannies learn from child psychologists, pediatricians, and other child care professionals. It costs $100, and Poo says some employers have paid for it. "The workers look at it as an advantage," she says. So far, over 250 nannies have graduated from the program.
There are also issues of racism; Poo says white nannies are 'the elite within the industry," and some agencies feed into that, advertising that they place "European nannies," a code word for white. Sometimes nannies can fall victim to that way of thinking, as well. Jane, a white middle-aged nanny in Park Slope, says "There aren't so many American nannies. I'm a dying breed." She says she's shocked when she overhears other nannies discussing things like health insurance. "They demand a lot of things," Jane says. "My ears are like, wow."
And Gail Kirschenbaum, a feminist herself, believes that many white women "haven't translated their feminist choices to valuing the caretaking labor of women of color in their homes." So, while raising awareness is important, Kirschenbaum believes "this isn't an issue of being a nice person. Any significant labor reform comes down to making it solid law."
Still, a good attitude certainly helps. Gail, a 42-year old nanny from Trinidad who also prefers her last name not be used, has been at her live-in job in Williamsburg for three years, and is happy with it. She gets overtime, sick days, and vacations, and she also gets respect. She has a good relationship with the mother of the child she takes care of. But that mother is not her friend; she is her boss. "Being a nanny is a job. It's difficult. It's not like you can sit at an office and take a lunch break.This is tough."