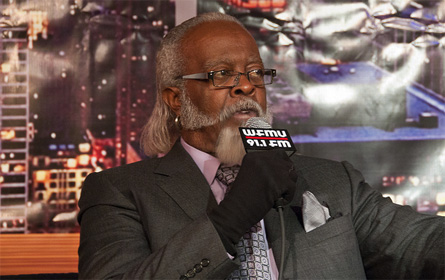 In the days leading up to and immediately following Gov. Andrew Cuomo's inauguration, almost all attention has focused on what Cuomo might do to fix the state's budget woes and clean up Albany. The governor's stands on other issues have received far less scrutiny, and that includes his position on the status of the state's largest affordable housing program -- rent regulation.
2011 will be a big year for New York's tenants, especially for those living in rent- stabilized apartments. On June 15, the state laws governing rent regulations -- which primarily affect New York City -- will expire unless the legislature and governor successfully broker a deal to renew them. Along with limits on some rents, these regulations give tenants the right to renew their leases and protect them against eviction without legal cause, and ensure services.
Cuomo takes office at a particularly turbulent and risky time for housing in the state as New York suffers the fallout from years of predatory lending and the collapse of the housing market. Although Cuomo once served as U.S. housing secretary and has run a housing nonprofit, he has given little indication of what he might do about this crucial issue. The stakes, though, are undeniably high.
Keeping Rents Reasonable
Approximately 1 million apartments in the city fall under the protections of rent stabilization. Another 40,000 city homes are rent-controlled, which is an older -- and some would say more draconian--version of tenant protections. Brooklyn City Councilmember Jumaane Williams, a former tenant organizer, said he is "very worried about the expiration of rent laws. ... I couldn't imagine [the] whole scenario -- I don't know what New York City would look like" without rent regulations in place.
Under the rent stabilization system, the city's Rent Guidelines Board oversees rent adjustments on such apartments. The board itself is a bit of a hot potato as the mayor appoints all nine members without input or approval from the City Council. The Rent Guidelines Board has never not voted in favor of rent increases since its inception in 1980.
Williams said he is "waiting for someone in leadership to really champion the issue …[but I] haven't seen it."
This weekend, rent protection finally seemed to get notice. The Daily News reported that State Assembly Democrats -- the faction in the legislature most supportive of rent regulation -- could demand a strengthening of these protections in return for backing a cap on property taxes, something that Cuomo and many Republican legislators clearly want.
"If we are doing something with real property tax reform, which affects most areas not the City of New York, then the correlating issue for standard of living is affordability of apartments in New York City and that issue should be addressed as well," Assembly Majority Leader Ron Canestrari of Albany told the paper.
Cuomo, though, rejected the link. " My approach is going to be to deal with these individual issues on their own merits," he told reporters. Cuomo has indicated he favors extension of the rent laws, but has not said whether he would support strengthening them or other changes.
Housing in Turmoil
Mario Mazzoni, director at the Metropolitan Council on Housing said, when it comes to housing and tenant issues, the new governor's "platform has been extremely vague and it seems intentionally so. ... It's clearly strategic."
Many tenant advocates see a need for government to become more actively involved in creating and maintaining affordable housing. The unregulated go-go mentality of the financial world and predatory lending practices during the housing boom have placed rental buildings at risk of foreclosure, leaving many families facing possible eviction or living in apartments where landlords no longer provide essential services.
This "same dilemma" could sooner face middle-income Mitchell Lama rentals, according to Manhattan State Sen. Liz Krueger, although a recent court ruling preserving rent regulation at those apartments may give tenants hope.
Throughout New York City, Krueger said, people who were ill-equipped and "ill-prepared" to own buildings had "fantasies" about making a killing on peoples homes and then bought properties at inflated prices they could not afford. She pointed to the example of Vantage Properties which "went into real estate with a business model, little experience and [the thought they could] increase profits dramatically...by throw[ing] out rent-regulated apartments." Such avarice, the senator said, "fed into predatory lending, which rolled into the economy."
As a result, Cuomo, Krueger said, "inherits an unresolved huge public policy [issue] ... the impact on NYC is literally overwhelming."
Krueger, who was the ranking member of the housing, construction and community development committeeagreed Cuomo "has kept his positions close to the vest. ... I hope he has an aggressive agenda."
She does not necessarily infer anything significant from Cuomo's silence. He has a history of working on housing and homelessness issues, she pointed out.
Cuomo's Record
In 1986 Cuomo created Housing Enterprise for the Less Privileged, now one of the country's largest builders/operators of affordable housing linked to support services. Connecting support services, such as counseling, with housing as a means to eradicate homelessness was considered groundbreaking at the time.
Cuomo joined the U.S. Department of Housing and Urban Development in 1992 as an assistant secretary for community development and became HUD secretary in 1996. Cuomo was generally credited with reforming what was once regarded as a grossly mismanaged agency. Overall, Cuomo's HUD record is considered to be mixed.
Despite this background, advocates find some aspects of Cuomo's track record quite worrisome. Before his election as state attorney general in 2006, Cuomo worked for controversial business/real estate impresario Andrew Farkas and his company, Island Capital Group.
Then there are the massive contributions from the industry to help fund his run for governor. According to the New York Times, real estate interests were Cuomo's biggest donors over the previous three years, accounting for more than 15 percent of what he raised between 2007 and last spring.
Of particular interest is the vast amount donated in 2010 -- more than $150,000 -- by the family of Jerry Speyer, all high-level executives at Tishman-Speyer Properties. Tishman is one of the companies that excessively overpaid and then defaulted on Stuyvesant Town/Peter Cooper Village, the multi-building Manhattan housing complex created in 1943 to provide affordable housing in more than 11,000 once rent-regulated apartments. The complex was turned over to creditors last year. In the process, the fiasco has become the poster child against real estate speculation and predatory lending.
Cuomo, recent articles say, has turned to real estate interests to raise money for a planned public campaign over the budget and against the state's public employee unions. "Business and real estate executives intend to raise $10 million in the coming weeks in support of Gov.-elect Andrew M. Cuomo's looming showdown with government employees unions over wages and pensions," the New York Times reported.
The director and founder of TenantNet, John Fisher, was blunt: "Andrew Cuomo is basically a creature of the real estate industry. ... He's completely bought by developers and landlords."
The Industry's Efforts
Frank Ricci, director of government affairs for the Rent Stabilization Association, a landlord group, agreed it is unclear where Cuomo comes down on housing issues. "It's early," Ricci said.
On its website, the group takes credit for what many tenants consider to be the massive weakening of regulations in 1997. "Our long-term lobbying efforts in the State Legislature and the City Council resulted in the greatest benefits for property owners in the history of rent law negotiations including permanent, realistic vacancy allowances, deposit of rent in court and a strict four year statute of limitations," it reads.
If history can serve as a guide, the real estate industry will spend and lobby lavishly to push its agenda -- including the demise of rent laws. In 2003, Common Cause-NY released Connect the Dots, a report on money in the state's politics. It found, "On top of making large campaign contributions, RSA and REBNY (the Real Estate Board of New York) each have spent over half a million dollars lobbying in the capital since 1999. ... Both organizations consistently report lobbying on rent regulations throughout this period. In total, they spent nearly $1.2 million lobbying in Albany from 1999 to date."
Real estate interests donated approximately a half million dollars to both senate campaign committees of parties between January and July 2010.
Asked about this, Ricci said he would give his customary response to all press inquiries into the matter, that the Rent Stabilization Association has been "meticulous about campaign finance on disclosures."
Over the years, real estate interests been key supporters of Senate Republicans in particular, and the return of the Senate to GOP hands almost certainly bodes well for the real estate industry.
Though there were a few accomplishments -- such as cracking down on illegal hotel conversions and strengthening the rights of regulated tenants whose building is in foreclosure -- during their two years in control of the senate, Democrats disappointed many tenant advocates.
To their dismay, the leadership did not make Krueger head of the housing committee, instead choosing Sen. Pedro Espada who was instrumental in the coup that held up Albany in 2009 . Upon assuming the chair, Espada blocked reforms already passed in the Assembly and introduced legislation many housing activists considered a "Trojan horse," misleadingly friendly to tenants but harmful to them in the long run. Espada, who was defeated for re-election, now faces various criminal and civil charges.
Coincidentally, or not, the Observer has reported, the real estate industry gave $290,000 to the Senate Democratic Campaign Committee in the first half of 2010.
What Cuomo Has Said
In his campaign policy book, Urban Agenda, Cuomo remains silent on rent regulations. The policy book emphasizes the state's need to take advantage of existing federal programs to create affordable housing and spur community development.
It also calls for supporting foreclosure prevention services, and the creation of land banks "to assemble, manage and dispose of vacant land in order to stabilize neighborhoods to encourage re-use or redevelopment of urban property."
Perhaps of the greatest relevance to tenants and owners alike, the Urban Agenda devotes considerable space to the matter of "over-leveraged properties." It calls for the state Mortgage Insurance Fund "to provide credit insurance for refinancing of affordable units" and to work "with bank regulatory agencies to encourage lenders to ...participate in this kind of restructuring process" to save homes and stave off foreclosures.
Beyond that, the book barely discusses the preservation and maintenance of existing affordable homes and says nothing at all about the rent laws, which advocates say are key to keeping affordable apartments affordable. In fact, in his State of the State address last week, Cuomo never discussed the topic though Assembly Speaker Sheldon Silver said in his own remarks, "Let us work together to extend and to enhance the protections for these rent-controlled and rent-stabilized apartments so that New York's middle-class families will not find themselves priced out of their homes and communities."
Cuomo's agenda also does not mention more specific issues regarding rent regulations, many of which have been pending legislation in Albany. That includes repealing vacancy decontrol, which allows landlord to remove some vacant apartment from rent regulations and the Urstadt Law, which bars the city from passing its own, more stringent rent regulations; Major Capital Improvement reform, and an increase in the maximum income tenants can have in order to keep stabilized rents.
Met Council's Mazzoni argued, that given Cuomo's "fiscal conservatism" and emphasis on making government work better for less, he should be at the forefront of strengthening rent laws. "All other affordable housing programs account for barely half the size of rent regulations" which costs the government very little," Mazzoni said. "Ending vacancy decontrol would accomplish more than future constructions of affordable housing."
Cuomo's agenda also omits mention of controversial tax abatement programs that have given developers huge -- though not necessarily permanent -- tax breaks to create small amounts of affordable units. These include the city's J51 or the state's 421A programs and inclusionary zoning.
These programs do cost the state revenues, which could make them vulnerable in tough fiscal times. That would be fine with some tenant groups.
In a separate email, Mazzoni wrote, "We need to end the so-called affordable housing programs that are geared toward for-profit developers and landlords. It's extremely expensive and inefficient when the cost of running an affordable housing program includes subsidizing landlord profits. It also leaves these assets in the hands of entities whose goals are to maximize profits, not to provide decent housing to people who need it the most -- so they'll always be looking for loopholes to get out of their obligations."
One of Cuomo's biggest issues during the campaign was to clean up Albany. He stressed that again in his State of the State speech. This could reduce the power of money by establishing public financing of campaigns, establishing low campaign contribution limits for lobbyists and eliminating so-called "pay-to-play" practices.
For Krueger, reform is the key to everything. "The most important is campaign finance, [fighting] abuses, the public interest versus the private interest of lobbyists, who have disproportionate power...[and] say in the legislature and in policy," she said. "I hope Andrew Cuomo is committed to challenging the status quo of lobbyists and funders as the state government."
Jillian Jonas is a freelance journalist focusing on local and national politics, government and public policy. She is a former national political analyst for U.P.I.