City Opera was founded in 1943 by Mayor Fiorello La Guardia. The City Center on West 55th Street provided a cultural opportunity to a flow of immigrants fleeing Europe. Ticket prices were an issue for them, so accessibility was part of the mission, to the extent of La Guardia calling us the people's opera. That part of the mission survives in our current pricing, low price, $12, high price, $100.

But the mission has also evolved. This year, American artists drive 90 percent of our roster. New works, especially American, are an important part of our repertoire, from unfamiliar pieces from all periods and familiar works seen in a new way. We see our job as keeping opera fresh and growing with our times, a living art, not a museum object.
City Opera is now the country's second largest opera company in activity. This season we are presenting 15 operas in 117 performances. But we are the fifth largest in budget size, so we have to do things efficiently. Our budget by the way is not $35 million. Now what does this require?
To begin with, opera is the most complex performing art, merging music, drama, dance, and design in one enormous, sublime, and expensive experience. We have 144 principal singers on this year's roster, 118 chorus members, and 69 members of the orchestra. There are 73 full-time administrative employees in marketing, fundraising, administration and production. Some 593 part-time employees work for us, and many more work as ushers, porters and stagehands. In all, we need over 15 unions.
Last year, 237,000 people attended, with 82 percent from New York City and the surrounding suburbs. Forty percent were subscribers. But here we begin to get into the problem. These figures are down by about 6 percent from the year 2000.
Since September 11, 2001, there seems to have been a seismic change in audience patterns. Subscriptions are down across the country, even the world. Single ticket buyers are not buying ahead and they are attending fewer performances a year. Sales are off for the tried and true repertory - La Boheme, Carmen and Madame Butterfly -- but often up for the untried and unknown, that for instance when Elizabeth Futral played Daphne by Richard Strauss, which had never been done in New York City, it sold more tickets this fall than any of our other performances.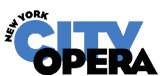 The problem seems to be across the board in the performing arts with very few exceptions. It's partly the economy, it's partly a psychological change I suspect, anxiety brought about by the world situation, possibly a hedonistic response that builds restaurants but keeps people away from a two-and-a-half or three-hour challenging experience.
It's too complex to understand. But the important thing is that we are looking for causes and how to respond in marketing and programming. As examples of how people are facing this, the National Theater in London now has an extended season of 10-pound seats underwritten with corporate support. City Center, returning to the tradition of accessibility, recently ran a highly successful short season of $10 tickets for dance, underwritten by the Peter J. Sharpe Foundation. Covent Garden has done a modified version of the same thing. These houses are all filled.
Now what is the future for City Opera? Most significantly for us will be the realization of our full potential in the new house. We want a smaller hall, with acoustics more suited to our needs, more backstage and rehearsal space, enabling co productions and rental income as well as artistic benefits. City Opera has less than half the backstage space of most theater institutions across the country. And we want a more advantageous performance schedule to increase income potential. We now must open far too early in the season and cannot perform during the big holiday weeks.
As you know there have been many rumors. The New York Times recently reported prominently on one possibility - that's the American Red Cross site on Amsterdam Avenue. But the story was premature to say the very least. It's an idea without a deal, and we are in process of discussions with the American Red Cross site as we continue to be in discussions with other people as well.
But I do assure you of this: Our board and staff are profoundly committed to building a theater in our time at City Opera, and we have been astounded at the support we have been getting after a couple of rather well-publicized disappointments.
There is more promising news. Individual contributed support grew in every category last season. We saw the numbers of members, patrons, and major donors increase by more than 10 percent over previous years. And our board has grown remarkably stronger in recent years, attracting donors at a high level to see our future plans as not only attractive but possible.
The art form itself is in wonderful shape, and so is the artistic life of City Opera. There is no shortage of gifted composers whose work will move and enchant generations to come. There is no shortage of gifted singers who perform for us. In fact, there are more well-trained and exciting young singers converging on the stage than any time in my memory. And our orchestra and chorus have been radically improved in recent years by our music director George Manahan, so that now they are recognized as among the best in the country.

Last year, we had consistently best reviews we have ever had. Next May, City Opera will take 185 people on a tour to Japan as the official U.S. cultural representative for Expo 2005, with the significant sponsorship of the Toyota Corporation, Citigroup Private Banking, and Fuji TV.
Therefore morale at the company is at a very high level. Certainly there are challenges in this perplexing economic and psychological and political climate. We are helped by the fact that we are in a city whose leaders from La Guardia onward have recognized the enormous importance of the arts to its economic, emotional and intellectual well-being, and a city that always seems to recognize the importance of challenge and progress.
Our company's early history in World War II and in times since teaches us that in horrible meonts there is hunger for the enlightenment, distraction, solace, entertainment, joy, and revelation that only art can bring. These are human needs, and I am betting they always will be. Our job is to provide these things and for the future engage new audiences in these feelings with a company that's stable and thriving. I think we can do that.
Paul Kellogg has been general director and artistic director of New York City Opera since 1996
Related Stories:
• Barry Grove: The Manhattan Theater Club Revamps a Legendary Theater
• Paul Kellogg: Seeking a New Space for the New York City Opera
• Glenn Lowry: The Museum of Modern Arts' New Home
• Linda Shelton: Creating a Center for Dance in Lower Manhattan