1. Dubai Will Not Take Over the Port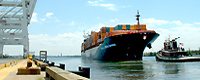 A nationwide furor erupted last winter when Dubai Ports World, owned by the United Arab Emirates, took over a lease to operate port facilities in the United States, including a cruise ship terminal in New York. Although the emirates are considered a U.S. ally, critics of the deal said the country harbored terrorists. New York's senators, Governor George Pataki and other officials said the plan raised security concerns. Despite assurances from the Bush administration that the move did not pose a threat, normally quiescent Republicans in Congress vowed to try to block the administration on the deal.
Faced with such opposition, the company announced that it was dropping the port deal and would "transfer" the lease to an American company. Earlier this month, the huge Dubai company ended its efforts in the U.S, saying it had sold its U.S. operations, including those in New York and New Jersey, to American International Group for an undisclosed price.
2. Hevesi Did Not Leave Office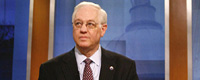 Amid a chorus of calls for him to resign or be removed from office, Alan Hevesi remained state comptroller as the year ended and, by all accounts, planned to begin a second term in January. Critics charge that Hevesi's admission that he had a state employee serve essentially as a personal servant for his ailing wife undermines his ability to serve as the state's fiscal watchdog. Hevesi counters that he has apologized and was exonerated by voters who overwhelmingly re-elected him in November.
So, he did not resign. And Governor George Pataki decided not to try to remove him from office. That leaves Hevesi's future up to incoming Governor Eliot Spitzer who could seek his removal or somehow convince Hevesi to resign.
Update: This is now a story that did happen. Hevesi resigned on December 22.
3. No Major Building at Ground Zero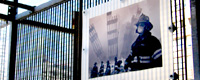 Designs for three towers to be built at Ground Zero were released to the public in September, clearly timed to be the big story about the fifth anniversary of 9/11. But to many obsevers, Ground Zero looked pretty much the same as it had a year before.
Tangible progress has been lacking among the numerous marking of milestones and pronouncements of success at Ground Zero. In 2006, Governor George Pataki was blamed for lack of leadership, Mayor Michael Bloomberg was blamed for lack of interest, and developer Larry Silverstein was blamed for lack of cash. Estimates on the cost of the memorial swelled to close to $1 billion, but fundraising stagnated. And the discovery of more human remains drew some to question the competency of the original cleanup and others to call for a halt to development.
It is true that there was some rebuilding-related news in 2006. Silverstein agreed to give some of his development rights to the Port Authority. The Lower Manhattan Development Corporation, the agency that ran the design contests that produced the plans for the site, said its job was done, and that it would soon disband. In mid-December, the debate over how to order the names at the memorial was resolved.
But questions remain. Is there money for the memorial? Will the office buildings be financially viable? Should their construction be delayed? What will change when Eliot Spitzer becomes governor?
One thing is clear, however: the tenure of George Pataki as the official head of rebuilding Ground Zero will not be remembered positively.
More than any other aspect of the project, the Freedom Tower -- Pataki's key project -- has been plagued by maddening starts and stops. It has been redesigned four times. Its cornerstone was put in place in a public ceremony, then discreetly removed from the site. Construction has still not moved far enough along to convince everyone that it is even going to happen -- especially with an incoming governor who has publicly questioned the wisdom of the project.
4. No Talladega Nights on Staten Island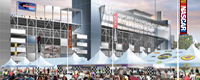 The largest proposed New York stadium of them all -- a NASCAR track on Staten Island -- will not be built after all. Citing overwhelming political opposition, International Speedway Corp. said it was abandoning plans for the 80,000-seat stadium. Many Staten Islanders had worried the track would bring even more congestion to the already traffic snarled borough.
5. Daniel Doctoroff Does Not Save Governors Island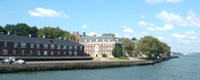 Plans to develop Governors Island faltered once again as the city and state body that controls it rejected all proposals it had received for the island off Lower Manhattan, saying they would require substantial public subsidies. Deputy Mayor Daniel Doctoroff said this means there will not be any master plan for the island for "quite a while."
The federal government gave the 172 acres to the city in 2003 but despite flurries of ideas and the appointment of Doctoroff as head of the city-state body in charge of development, little progress has been made.
6. Bernard Kerik Does Not Go to Jail.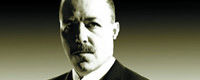 But he does make lots of headlines.
Former police commissioner Bernard Kerik managed to stay out of jail and avoid a trial on felony charges as he pleaded guilty in June to misdemeanors for accepting tens of thousands of dollars of illegal gifts and a loan while he was a city official in the late 1990s. The plea, which carried fines of about $220,000, signaled yet another step in Kerik's fall from police commission and nominee for homeland security secretary to disgrace. And Mayor Michael Bloomberg topped that off, when within days of Kerik's plea, he ordered the former commissioner's name removed from the lower Manhattan jail once named on his honor.
Kerik did not fade from the limelight though. Later in the summer, he turned up in another scandal as Jeanine Pirro, the Republican candidate for governor, asked her to bug her husband's boat to determine whether he was having an affair.
7. New York Does Not Follow London's Example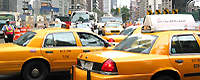 Despite increasing demands from business groups as well as environmentalists and alternative transportation advocates to implement congestion pricing in New York, Mayor Michael Bloomberg remained resistant to the idea, calling it a "nonstarter" that would probably never win approval.
But the pressure on the mayor continues to build. At an event to announce his new push to have New York improve its infrastructure and environment to accommodate a million more residents in the next 25 years, many people indicated their support for congestion pricing.
8. No Major New York Sports Team Wins a Championship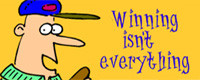 The city continued its losing streak in major league sports, with the NBA Knicks distinguishing themselves by the depth of their failure. They won 23 games and lost 59 for the second worst season in their history.
In what has become a pattern of late, the Yankees faltered in October, losing in the playoffs, the first round of post-season play.
The Mets made it to the postseason too but lost to the St., Louis Cardinals in the league championship series. But while Yankee fans reacted angrily to their teams' demise, calling variously for the heads of manager Joe Torre and highly paid star Alex Rodriguez, Met fans remained cheerful. This year, they reasoned, was far better than recent previous seasons. Wait until next year!

9. No New Yorker Enters the Presidential Race
But Hillary Clinton, Rudolph Giuliani, George Pataki, and sometimes even Michael Bloomberg all looked a lot like candidates. Giuliani and Clinton formed exploratory committees, Giuliani devoted much of the year to trying (usually in vain) to bolster campaigns of extreme conservatives, cynics thought Pataki spent more time in Iowa and New Hampshire than New York -- and the pundits anointed Clinton the front runner for her party's nomination (at least until the junior senator from her real home state of Illinois began talking about running). While denying his candidacy, Bloomberg seemed to revel in the buzz, performing a take off on Born to Run at Gracie Mansion party.
But no official declarations yet. As Met fans would say, just wait until next year.
Â