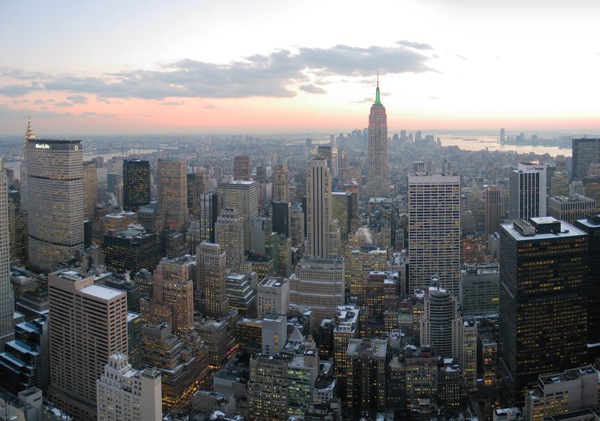 City of opportunity - and challenges
---
Small businesses are the backbone of our local economy. They define the character of our neighborhoods and exemplify the entrepreneurial spirit of both new and native New Yorkers. Often, they are where young people get their first work experience and where seniors find a job that helps them make ends meet in their retirement years.
Mayor de Blasio demonstrated his concern for small business earlier this month, when the Department of Consumer Affairs made good on his campaign commitment to reduce fines and begin to reform city inspection processes. That is a good start, but much more remains to be done.
City and state government regularly add to regulatory and legal mandates that fall most heavily on the city's more than 179,000 businesses with fewer than 20 employees. Rhetorical support for small business too often does not translate into public policies that promote their sustainability.
One reason for this disconnect is that the small business community has not fully been a part of the citywide policy conversation. GoBizNYC, a small business initiative of the Partnership for New York City, aims to change that.
GoBizNYC was launched a year ago to elevate the small business voice and, in that time, we have built a network that reaches over 25,000 small businesses across the five boroughs. Our mission is to strengthen the voice of small, immigrant, and minority-owned businesses, and to create an environment where small businesses can create more jobs and build our city's neighborhood economies.
By working collaboratively with small business groups across the city, including the Five Boro Chamber Alliance, local development corporations, merchant associations, business improvement districts, industry associations, and community-based organizations, we help support the small business community by ensuring that small business concerns are heard and thoughtfully considered by local policymakers.
As part of our effort to amplify the voice of the New York City small business community, we are collaborating with Gotham Gazette to publish the "Small Business Corner," a bi-weekly column featuring the opinions and perspectives of small business owners and advocates from the GoBizNYC network on the range of issues that concern the city's small businesses.
These op-eds will address policies that impact a small business directly, such as government efficiency and regulations, while also considering issues that affect a small business' ability to survive and thrive in New York City, such as infrastructure, public safety, education, and livability. This effort also exemplifies Gotham Gazette's commitment to bringing a wide range of voices and issues into the civic discourse through both its original reporting and its op-ed pages.
To all New York City small business owners and advocates: we hope this new platform will better enable you to engage in the local policy conversation and we look to you to support us in this endeavor by sharing your thoughts, experiences, and voices. To learn more about how you can be a part of GoBizNYC and participate in this effort, visit GoBizNYC.org.

***
Victor Wong is the Director of Business Outreach & GoBizNYC at the Partnership for New York City
Reach Victor Wong at This email address is being protected from spambots. You need JavaScript enabled to view it.
Reach Gotham Gazette Executive Editor Ben Max at This email address is being protected from spambots. You need JavaScript enabled to view it.