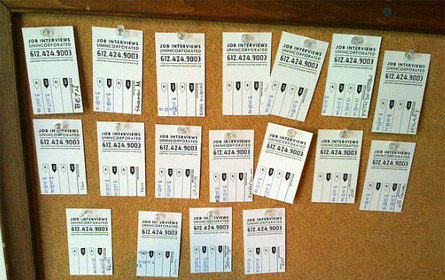 It's daunting enough to look for a job when there are over four unemployed workers for every opening. It's even harder when you desperately want work but have a criminal record -- as 65 million U.S. adults do.
Thankfully, New York City recently took steps to help reduce one of the obstacles people with criminal records face when applying for a job.
Last month, Mayor Michael Bloomberg issued an executive order ensuring that people with criminal convictions unrelated to the job in question do not face an unnecessary barrier to employment with the New York City government. In his speech on the $127-million Young Men's Initiative, Bloomberg said, "I believe that as long as you have served your time and stayed clean, and the crime you committed isn't related to the job you're seeking or a threat to public safety, you deserve a second chance just like everyone else."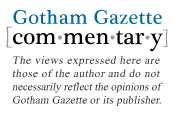 Set to go into effect early next month, New York City's measure will remove the box on job applications that requires candidates to disclose a criminal record upfront. Known as "banning the box," the city policy will be the first of its kind in the state, setting an example for the state and the country. (While a statewide ban the box bill stalled in committee last year, State Sen. Ruth Hassell-Thompson is expected to reintroduce the bill in the next legislative session.)
A Closed Door
Almost 25 years ago, the Equal Employment Opportunity Commission said that because minorities are disproportionately represented in the criminal justice system, blanket no-hire policies against people with criminal records are discriminatory and illegal under Title VII of the Civil Rights Act of 1964.
Unfortunately, two decades later, many companies still refuse to hire qualified people with a criminal record, no matter how old or minor, and the doors are closing faster on applicants in the sputtering economy.
For communities of color, the trend is devastating. The unemployment rates for people of color already vastly exceed those of whites -- averaging 16.0 percent for African Americans and 12.5 percent for Latinos nationally last year, compared with 8.7 percent for whites. In addition, workers of color are disproportionately represented in the criminal justice system; arrest rates for African Americans are more than twice those of whites, for example. With over 90 percent of employers now conducting criminal background checks when hiring, up from 51 percent in 1996, even getting an interview is a long shot for millions of black and Latino workers.
New York City among a small but growing handful of jurisdictions that have recognized the societal consequences of these trends, including the impact on public safety, and so are offering people who make amends a second chance at a new way of life.
Banning the Box
Over two dozen cities and six states have adopted "ban the box" policies and other model hiring reforms to reduce employment barriers for people with records. In the broadest law in the nation, Massachusetts has moved the criminal background check to the end of the hiring process for all public and private employers, eliminating the need for applicants to check a box on an application if they have a criminal history. Such innovative policies make criminal background checks fairer without compromising safety and security on the job.
New York's new policy prohibits agencies from asking about an applicant's conviction record on preliminary application documents or in the initial interview. After the first interview, agencies may ask applicants to disclose any prior criminal convictions.
Moving the question until later in the process allows workers to be considered on their merits, reduces the risk that agencies would use overbroad or blanket policies that run afoul of federal and state civil rights laws, and still ensures that background checks are performed when necessary to ensure safety and security.
In Need of an Update
The decades old federal guidelines that make blanket no-hire policies illegal are outdated, and as more Americans with criminal histories seek jobs than ever before, employers are hardly greeting them with open arms. A recent survey by the National Employment Law Project found hundreds of illegal and exclusionary job ads posted on Craigslist by staffing agencies and employers around the country. The ads say things like, "You must not have any felony or misdemeanor convictions on your record. Period."
Such policies discriminate against jobseekers and block out candidates who may be exceptionally qualified for a job. They also ignore a growing body of research that has shown that people with old records pose no more risk than someone without a record.
The Equal Employment Opportunity Commission held a pivotal public meeting in July that explored ways to balance the rights of workers with the obligations of employers to maintain safe and secure workplaces. As it updates its guidelines to reflect the proliferation of criminal background checks for employment, the agency should reinforce the idea that blanket screenings are unacceptable and illegal, and that for applicants with records, employers must take into account the specific job responsibilities and the nature of an individual's record, as well as an applicant's rehabilitation.
New York state law requires employers to consider these factors -- as well as the public policy of encouraging employment of people with criminal records -- when making a hiring decision. New York, to build on Bloomberg's guidance, should strive to ban the box for state agencies and, gradually, private contractors too.
These reforms to hiring practices will help employers follow the law, reduce discrimination and keep the workplace safe. They will also help put Americans back to work -- something the economy sure could use right about now.
Madeline Neighly is an attorney, based in New York, with the National Employment Law Project, which has advocated for "ban the box" measures across the country.