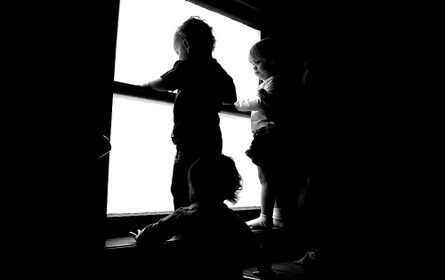 Jacob Harris was born in 2004, with traces of cocaine, opiates, marijuana and methadone in his body Dutchess County child welfare officials placed him with a foster mother, Diane Sherwood, while his birth mother, a drug addict, went into treatment.
When the mother, Taylor Harris, left treatment after six months and regained custody of Jacob, she brought a lawsuit against Sherwood and the Dutchess County Department of Social Services and the county's commissioner of social services for an injury the baby had sustained in Sherwood's home. She alleged that her child was injured as a result of negligent care and supervision and failure to provide a safe environment.
Jacob's Climb -- and Fall
At 16 months, Jacob had been napping but, when he awoke, climbed out of his port-a-crib and onto a dresser of about the same height. He fell, fracturing a femur.
Sherwood had two of her own children in the household, and had cared for foster children for five to six years before Jacob joined her family. She kept Jacob's portable crib in her bedroom because of his special health problems including pneumonia for which he needed a nebulizer at night.
The Department of Social Services had inspected the portable crib and the living arrangements before the accident and did not voice any concerns. Jacob had never climbed out of his crib before, and the accident occurred suddenly and without warning. It could not have been foreseen or prevented by any reasonable degree of supervision, argued Sherwood's lawyer, Daniel E. O'Neill of the firm of Boeggeman, George & Corde, P.C., in White Plains.
O'Neill said that his client's decision to place the baby in his crib for a midday nap and then go to the kitchen to make lunch for her other children, was a "typical judgment and decision made by every parent of an infant on a daily basis."
But the biological mother claimed that Sherwood failed to have "audio alarms and monitors, video monitors, warning devices, crib and playpen safety constraints" that would have somehow prevented Jacob from climbing out of his crib or immediately alerted someone if he did.
Parental Responsibilities
Birth parents and foster parents are equally responsible for children in their care since foster parents step into the shoes of biological parents when the birth parents cannot care for their children. This case represented the first time the question of whether foster parents can be sued for neglect supervision had arisen. Courts had already held that biological parents could not be, and a child would have no legal claim for damages against his or her parent for negligent supervision.
Was Sherwood's conduct negligent? Could closer parental supervision have prevented the accident? Was Sherwood's conduct the cause of the accident? Was it foreseeable?
The argument was that she was not negligent, but even if she had been, the suit could not succeed. The child protective agencies had concluded that there was no negligence. The only question the court addressed was not whether she was negligent, but whether she could be sued.
The New York State Court of Appeals had previously held that if courts allowed lawsuits by parents, virtually all parents could be sued.
"We can conceive of few, if any, accidental injuries to children, which could not have been prevented, or substantially mitigated, by keener parental guidance, broader insight, closer protection and better example. Indeed, a child could probably avoid most physical harm were he under his parents' constant surveillance and instruction," the state's highest court had said.
Foster Parent as Parent
The relationship between Diane Sherwood and Jacob Harris was, with respect to the issues present in this particular case, identical to the unique relationship between a non-foster parent and child. Judgments made by a natural or foster parent are made for the same reason -- to promote the child's physical, emotional and intellectual development.
In this case, McCabe v Dutchess County, Judge Plummer Lott, writing for the Supreme Court Appellate Division, Second Department, which hears appeals from Richmond (Staten Island), Kings (Brooklyn), Nassau, Queens, Suffolk, Westchester, Dutchess, Orange, Rockland and Putnam County, recently quoted the higher appellate opinion saying, "If within the wide scope of daily experiences common to the upbringing of a child, a parent may be subjected to a suit for damages for each failure to exercise care commensurate with the risk -- for each injury caused by inattention, unwise choice or even selfishness – a new and heavy burden will be added to parenthood."
Lott concluded in February, "We decline to impose such a heavy burden on foster parents, who agree to care for children who often come from difficult backgrounds and to whom they do not have any natural affinity. To impose such a burden would serve to discourage otherwise qualified and able foster parents from taking on this responsibility, notwithstanding the compensation they receive for so doing."
According to O'Neill, attorney for the foster mother, Taylor Harris has now permanently given up custody of her son. Social Services is prohibited from disclosing whether Jacob, now six, is in foster care again (he is not with Sherwood), in some other type of facility or possibly adopted.
Emily Jane Goodman is a New York State Supreme Court Justice