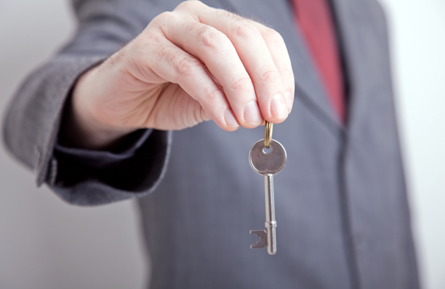 Photo 2010 Oates Ritthichai
The term "blacklisting," usually associated with 1950's McCarthyism, has taken on a new meaning. The blacklisted in 21st century New York have been people applying for apartments whom property owners deem undesirable as tenants. In an effort to limit this practice, the New York City Council in March, building on previous court cases, enacted the Tenant Fair Chance Act.
While credit checks are well known, most New Yorkers do not realize that some companies buy landlord-tenant filings, harvest court histories and sell them to landlords. The endgame is for landlords to learn whether the apartment-seeker had an in-court dispute with a prior landlord.
Tenant screening agencies, as the companies are known, may supply information about credit, character, reputation and personal characteristics, but the new law's emphasis is on "history of contact with any court... [and reports] used for the purpose of serving as a factor in establishing a consumer's suitability for housing."
The Legal Background
In the case of White v. First American Registry a class-action was brought in federal court in Manhattan against the nation's largest tenant screening agency. In his ruling, Judge Lewis Kaplan of the U.S. District Court for the Southern District of New York noted that landlords are all too willing to use such "consumer reports" as a blacklist, "refusing to rent to anyone whose name appears on it regardless of whether the existence of a litigation history in fact evidences characteristics that would make one an undesirable tenant."
The judge went on to say the practice of seizing upon the availability of Housing Court filings helps "to create and market a product that can be, and probably is, used to victimize blameless individuals. Tenants and lawyers in that case won more than $2.9 million.
While everyone agrees landlords have a right to know who will be living in their buildings, and that they should do some checking, Kaplan agreed with tenants that the records obtained and sold by screening agencies are unreliable. As Supreme Court Judge Barbara Kapnick wrote in the later case of Dawn Weisent v. Subaqua, "regardless of whether or not a tenant prevails in the Housing Court, his or her name may appear on the 'blacklist.'"
Limited Information
The Housing Court records that are bought and sold show merely that a proceeding was commenced, not what ultimately happened in the case, making the information incomplete or even inaccurate. The records the screening agencies receive from the court show a proceeding was brought -- for example, Landlord v. Tenant -- but give no other information. Because of the limited facts, the case might not even involve the tenant in question, but someone else with the same name, giving a false impression of a potential tenant's history with a landlord.
The records also do not reveal, for example, that a tenant might have previously withheld rent due to dangerous housing conditions. Instead, they simply show that the tenant was a defendant in a lawsuit. The records also will not reflect that a Housing Court judge might have dismissed the landlord-tenant proceeding, finding that it was baseless, or deciding after trial in favor of the tenant. In other words, the mere fact that there was a proceeding in an apartment related dispute brought to court could be used against a person trying to rent an apartment -- even if it is the wrong person.
The Council's 'Fair Chance'
The Tenant Fair Chance Act, which was introduced by Manhattan City Councilmember Daniel Garodnick and co-sponsored by 17 other members, goes into effect this summer. It intends to let potential tenants know if screening agencies are being used and what they have reported about them, especially if adverse information has led to denial of an apartment.
In introducing the bill, Garodnick said, "Tenant screening reports are one of the most powerful tools working against renters today, and yet they are almost completely unregulated."
Under the new law, the tenant who is spurned is entitled to a copy of the report and the opportunity to make any corrections. The law states, "Every tenant or prospective tenant may dispute inaccurate or incorrect information contained in a tenant screening report directly with the consumer reporting agency."
A violation of the Tenant Fair Chance Act law "shall be subject to a civil penalty of not less than $250 nor more than $700 for each violation." Other penalties, including criminal prosecution, also are available.
Emily Jane Goodman is a New York State Supreme Court Justice