ACS: Making Progress?
By Jessica Green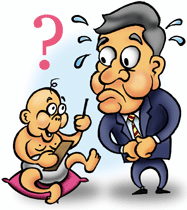 THE LOWDOWN:
In December 1995, two child advocacy groups filed a class-action lawsuit against the City. Marisol v. Giuliani charged that Child Welfare Administration had failed to fulfill its legal responsibilities (there were too many child being abused and even killed by both birth and foster parents), and called for the agency to be put into receivership. A year later, Mayor Giuliani moved the Child Welfare Administration out of Human Resources Administration and re-christened it the Administration for Children's Services. He and Commissioner Scoppetta drafted sweeping plans for the agency's reform. The suit was settled: the newly-established ACS would not be put into receivership, but would collaborate with an Advisory Panel who would make non-binding recommendations about the reforms and their progress.
Since then, under close watch by the panel, ACS has made steady progress. It has increased training for its case workers, sending many for an MSW; reduced caseloads; initiated a borough-based placement program; and implemented a rapid-response case conference policy. Things are looking up. How much - and for how long - depends on who you talk to.
THE REFORM PLAN:
The Plan of Action to Reform ACS - Co-authored by Mayor Giuliani and Commissioner Scoppetta in December 1996, this lengthy document details the proposed reforms of the then-newly christened Administration for Children' Services.
The Plan's principal components emphasize coordinating and restructuring the child welfare aspects of ACS, including protective and preventive services and foster care . . . . The Reform Plan articulates a fundamental series of thirty-two outcome and performance indicators that will tracked as ACS meets its goals.
Status Report I: Outcome Indicators Report - This June 1998 report offers some more recent statistics and follow-up to the implementation of the Reform Plan. The 1999 report has not yet been released.
Annie E. Casey Foundation - The Special Child Welfare Advisory Panel, assembled as part of the settlement of the class-action suit Marisol v. Giuliani, recently issued an interim report with good news for ACS: "ACS has improved prospects for child and family permanency in the city." The panel also outlines specific goals to be achieved in the next six to twelve months. See also the main page of the New York Special Child Welfare Advisory Panel for details of all their recommendations and findings.
KINSHIP CARE:
Child Welfare Watch - Published by the Center for an Urban Future, their newsbriefs cover the latest developments in NYC child welfare. The September edition details recent defeats for kinship care in New York State.
Child Welfare League of America - Series of pages on kinship care: how it works, and how it's grown.
NYS Citizens' Coalition for Children - Their report, New York State's Longest Waiting Children, found that those children who wait the longest for permanent placement do so for an average of 11.8 years, or most of their childhood. Given that around 75% of NYS foster care children live in New York City, this means that despite recent improvements in ACS, there are still long strides to be made in NYC.