City Contracts
by Seth Forman
21 January 02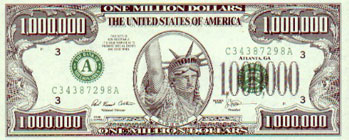 To take charge of the cleanup at the World Trade Center site, the Giuliani administration decided in December to bring in Bechtel Corp., a giant California construction company. Members of the City Council, who are charged with monitoring city contracts with private companies, complained that they had not been consulted, and worried that such a deal would cost the city some of its federal cleanup funds. Unions also balked, saying Bechtel would probably bring in non-union labor.
The outgoing administration quietly abandoned the plans a couple of weeks later, leaving a city agency, the Department of Design and Construction, in charge of the cleanup.
The Bechtel contract got attention because it involved the World Trade Center site. But the city awards contracts every day to private companies and non-profit agencies, thousands of them a year, worth billions of dollars. Most go forward with little opposition -- or for that matter little support; they simply get little notice, period.
But the contractors make up, in some ways, a shadow government of New York, accounting for roughly 15 percent of the entire city budget last year, according to the New York City Comptroller's Annual Financial Report. This is an almost 50 percent increase from five years earlier.
And the contracting of services is likely to increase further. With New York City facing a projected budget shortfall of roughly $4 billion, Mayor Michael Bloomberg told his commissioners to plan for spending cuts of up to 20 percent. It is hard to imagine these cuts being achieved without reducing the city workforce, and replacing it with outside contractors. But there has been little debate over the implications of this trend, little effort to answer the questions that it raises, questions such as: Does contracting really save money? What effect do all the contracts have on the delivery of services? What are the safeguards against corruption?
PUBLIC SERVICE, PRIVATE PROVIDER
Government contracting has existed in the United States since the beginning of the republic. While the founders ruminated over the proper balance between the public and private provision of services, they clearly preferred the private. "It is better for the public to procure at the common market whatever the market can supply," Thomas Jefferson reflected, "because there it is by competition kept up in its quality and reduced to its minimum price"
In the 1960s and 1970s the use of government contracting accelerated, partly because government itself was not able to meet demands for new services. Many governments also believed that contractors could be more flexible and efficient than public agencies.
Contracting was part of an overall movement in the 1990s to transfer many functions that previously had been performed by the government to the private sector. Contracting is not precisely the same as what is called privatization. In privatization, the government usually sells off or otherwise completely abandons functions that it believes belong more properly in private hands. In contracting, the government maintains a fair degree of control, setting out specific requirements for the contractors and, in theory at least, monitoring their performance.
When Rudolph Giuliani became mayor in 1994, he immediately introduced "managed competition," in which both public and private vendors vie to provide a public service. Giuliani's willingness to contract out city functions had a quick positive effect, in the view of Edmund J. McMahon of the Manhattan Institute. When the mayor moved to put garbage collection services out to bid by both city workers and private firms, the sanitation workers union responded by agreeing to productivity improvements they had previously resisted.
But McMahon believes such innovations were limited. "In practice, outsourcing proved to be more of a bargaining chip in negotiations with unions than a serious means of pruning expenses," McMahon wrote recently. Indeed, the fact that the city full-time equivalent workforce stands at 288,000, almost 11,0000 more than the previous peak level under former Mayor David Dinkins, belies the notion that contracting has been used primarily to reduce the workforce and control spending.
Since the 1980s, fiscal conservatives have been touting the use of private contractors as a cost-saving measure, pointing to municipalities that have realized impressive savings. Liberals remain more skeptical about putting such government services as education and prison management in the hands of profit-hungry private businesses. But the issue no longer has the ideological gloss it once did. Most Democrats and Republicans, liberals and conservatives, see contracting as a routine approach to the management of government services. Former New York State Governor Mario Cuomo told the authors of Reinventing Government in 1992, "it is not government's obligation to provide services, but to see that they're provided."
PATCHWORK PROCESS
The city plans in fiscal year 2002 to enter into contracts totaling some $6 billion, most of it for services, but some $200 million of that for goods (supplies, equipment,etc.) Some two-thirds of the total are for social services - awarded by the Department of Social Services, the Administration for Children's Services, the Department of Homeless Services -- and from the Board of Education. The Administration for Children's Services has over $1.4 billion in contracts, a large portion of which goes to foster care and day care. The Board of Education offers more than $1.2 billion in contracts, about 41 percent of which is given for school buses and other transportation. (The distribution of these contracts is summarized in the Mayor's Executive Budget Message for 2002.)
Proponents call for more government functions to be contracted out, such as the city's School Construction Authority (SCA), which has been plagued by cost overruns and seeming ineptitude. But critics say contracting raises an array of problems, arising from the way both the government and the private agencies act.
Even contracting's most avid advocates would agree that, for it to work, the government must set requirements for contractors and make sure those requirements are carried out. New York City, though, has no central procurement agency, so each city agency does its own contracting and monitoring. The result is a chaotic system that lacks uniformity. In an attempt to provide a semblance of uniformity and order, the Procurement Policy Board was established in 1989, made up of two mayoral appointees and two appointees from the city comptroller. The board sets broad procurement policies, but offers no oversight.
The Mayor's Office of Contracts was created initially as a gatekeeper for non-competitive contracts in order to ensure that city agencies were following proper procedure. But the office has not, for the most part, been able to bring about the quick and efficient administration of city contracts.
More than half of the city's 6,000 registered contracts are competitively bid. For these, the agency involved must form a contract evaluation committee to determine the criteria and guidelines that vendors have to meet. There is then a set procedure that includes posting notice of the contract in the City Record, a daily publication, waiting 15 days for vendors to respond, determining if the lowest bidder has adequately met the specifications of the contract, etc. The vendors must establish that the contractor is reputable and does not have a criminal background.
MONITORING AND CORRUPTION
Despite these safeguards, corruption can arise in the way contracts are awarded and in how the private agencies carry out their obligations.
In 2000, Mayor Giuliani awarded Maximus, the nation's largest social services company, a $104 million contract to manage New York City's welfare-to-work program. City Comptroller Alan Hevesi called the deal "corruption, favoritism, and cronyism," charging that Maximus was granted unfair access because it had ties to Jason Turner, commissioner of Human Resources Administration in the Giuliani administration. Hevesi tried to block the arrangement. The mayor and Maximus went to court,. and the Appellate Division of State Supreme Court ruled that Hevesi had overstepped his authority.
The controversy highlighted the difficulty the city has in agreeing even on what constitutes corruption in contracting. The Manhattan district attorney's office got involved as it investigated Maximus's hiring of several people with close ties to the city's administration. Meanwhile the City Council, whose committees are supposed to exercise oversight over mayoral agencies, had trouble getting the relevant officials even to agree to testify. "I saw an amazing amount of corruption, unnecessary bureaucracy, and political games," said Kathryn Freed, the former chair of the council's contract committee (See her article "Contracting Advice For The New Administration").
Another problem is the city's habit of delaying payments, particularly to small nonprofit and community organizations. According to Susan Buttenwieser of the City Project, the city regularly delays payments for months and the contracting agency must borrow money in order to continue delivering services on time.
Even after they get paid by the city, the interest on those loans is not reimbursed. Last year, the Neighborhood Defender Service in Harlem, an organization that provides legal defense for people who cannot afford a lawyer, had to pay out $20,000 in interest because the city payment was six months late.
PROBLEMS WITH PROVIDERS
But all does not always run smoothly at the contractors' end either. Many service providers in human services, which account for the largest share of New York City contracts, are nonprofits that may be somewhat less likely to respond well to competition than for-profit organizations.
Some are simply run poorly. In his report, Governance Practices Among Nonprofit Organizations Contracting With New York City, former city Comptroller Alan Hevesi found that many did not provide formal orientation or on-going education and training to board members. The report concluded that such problems were particularly common in smaller and newer organizations.
The Giuliani administration claims that one of its most important moves was instituting "performance contracting," which held social services contractors responsible for the outcomes of their projects. For example, agencies that were contracted to provide job placement for welfare recipients would be judged on how many people they actually got off welfare and into the workforce. Governing Magazine lauded the fact that outcome measures are used for about one-third of the agencies.
But critics such as Buttenwieser believe that the performance standards are too stringent. She cites as an example the new rules developed by the City's Division of AIDS Services and Income Support. Under the new measures, a program is supposed to house 75 people a year. But similar programs "with more funding, more up-front money and more rent money," Buttenwieser said, "have only been able to house 60 people". Such unrealistic goals, and the threat of terminating the contract at any time if they are not met, could provoke some agencies to reject making any contracts with the AIDS agency.
On the other hand, critics such as Heather Mac Donald of the Manhattan Institute believe that the Giuliani administration did not go nearly as far as it should have in demanding results; the city should require that contractors try to get behavioral changes from clients in return for services. "Only if an agency meets clearly defined goals should it get paid," Mac Donald wrote.
But, whatever their differences, all agree that contracts need to be monitored closely. As Kathryn Freed says, contracts are involved in some of the most important services on which New Yorkers must depend, from housing to day care to, yes, the clean-up and rebuilding effort.
Seth Forman teaches at the Center for Regional Policy Studies at the State University of New York at Stony Brook University.
Read "Contracting Advice For The New Administration" by Kathryn Freed
Read "Breaking The Contract With Nonprofits" by Susan Buttenwieser
###
Visit the Issue of the Week archives.
Tell us what you think about this issue. Write a letter to the editor.