It's 10 A.M. - Do You Know Where Your Representative Is?
How To Evaluate Your Council Member
By Lenore Chester
26 August 02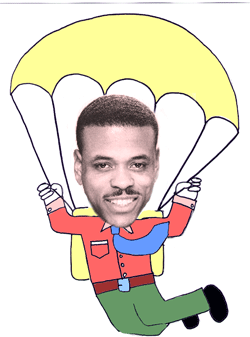 It can be difficult for even the most attentive voters to keep track of their City Council members once they are in office. But there are ways to judge whether your council members are living up to their promises.
What Does My Council Member Do?
City Council members actually have two jobs: city legislator and community representative. These two roles often overlap--what is good for the city is often good for the neighborhood--but sometimes they can be at odds. Some City Council members choose to spend most of their time and energy in their communities and are rarely seen at City Hall. Others focus almost all of their time downtown and let their staff handle things in the district office.
Some council members try to be all places at once and send the bill to the taxpayer. This year, Bronx Councilmember Joel Rivera and Brooklyn Councilmember Maria Baez have run up cell phone charges of $1,000 a month.
On the legislative side, it is helpful to find out what bills--called "Intros" in the City Council--your representative has authored. (A list of the laws and bills authored by each council member is available on Searchlight)
A quick glance shows that some council members have authored dozens, while others have written none. Whatever it is Councilmember Rivera is talking about on his cell phone, it apparently isn't the final revisions to his latest bill. Although he serves as majority leader of the council, Rivera is one of a dozen council members who have authored no laws in his first nine months in office.
Also beware when council members talk about their resolutions. Many resolutions, unlike bills, do not become law, and they do not hold much legal power. Introducing a resolution scolding former Mayor Rudy Giuliani for promising a new stadium to the Yankees or calling for the Indian Point nuclear power plant to be shut down might sound impressive, but it will have little effect.
In your home neighborhood, check to see if your representative participates in community board meetings or area meetings. Dropping by a district office or even calling on the telephone can tell you a great deal. Is the staff accessible and responsive or are you shunted off to another agency or official? Are complaints, such as dirty restrooms in the local park or broken streetlights, taken seriously and handled expeditiously?
These are not the big policy issues that most council members like to talk about, but they are the things they were elected to do.
Is It A Full Time Job?
Although each member represents approximately 140,000 people and gets a base salary of $90,000 a year, some still see City Council as a part-time job.
When elected, a number of council members -- including Riverdale Councilmember G. Oliver Koppell, Astoria Councilmember Peter Vallone, Jr., Flushing Councilmember John Liu, and Coney Island Councilmember Dominic Recchia -- said they could not commit to the position as their only job.
In 1998, a city charter commission considered requiring council members to forego outside employment while in office. It never went through. In the previous council,attendance at hearings and meetings could be spotty. This year, most council members at least make an appearance.
Should I Believe Their Newsletters?
Legislative newsletters--although serving a legitimate function of keeping voters informed--are only marginally helpful as most office-holders gleefully take credit for anything positive in the community. Pictures abound of them cutting ribbons or giving out trophies to the resident local hero or boy-scout troop.
In his summer newsletter, Councilmember Angel Rodriguez boasts that his "seniority and experience have been helpful during the budget negotiations." The council member fails to mention that he was indicted on charges of fraud and bribery in March and was forced to resign from the finance committee as a result of the allegations.
For more specific information, ask your council member for a list of district budget items requested as part of the annual negotiations. Each council member submits budget requests for projects like improving libraries, buying new computers for schools, or building handicap ramps. But just because they asked for it does not mean they get it. Also any new development in your area -- shopping centers, residential housing, schools-- goes across your council member's desk. He or she should be able to explain why they think these projects are good or bad for the area.
Community and advocacy groups are among the best ways to learn more about how your council member rates. Some non-profit organizations issue legislative report cards or information on specific issues. For example in New York City, the League of Conservation Voters looks at the environment, Citizens Committee for Children advocates for children's issues, the Council of Senior Centers and Services organizes around concerns of the elderly, and the Straphanger's Campaign monitors transportation. Some organizations also choose to endorse candidates during an election and explain their criteria in their publications.
What Have They Done for the City?
During the campaign, the candidates made big promises like improving education, building more affordable housing, and fighting crime. Once in office, many council members realize that their actual power is limited by the mayor and the State Legislature, which control much of the decisions and money.
This year, the members got a severe dose of reality when they took office in January and immediately faced a $5 billion deficit in the city budget, the worst in two decades.
The council wrestled with the mayor for months over budget cuts and was able to keep senior citizen centers and libraries open, create day care spots for 3,000 children, and restore funding for HIV and AIDS programs. Still the council had to agree to a $60 million cut in education funding, suspending the glass and plastic recycling program, and borrowing $1.5 billion that will take the city decades to repay. In the end, the council members voted together, following the lead of the Speaker of the City Council, whose staff negotiated many of the details behind closed doors.
The city faces huge deficits for the next three years and the mayor and council will spend much of their time figuring out what programs they can cut or raising taxes just to keep the city budget balanced.
Why Are They Fundraising Already?
With the next election a year away, fundraising is already in full swing. According to the Campaign Finance Board, several council members -- including Finance Chair David Weprin, Queen's Councilmember Melinda Katz, and Brooklyn Councilmember Simcha Felder -- have already raised more than $100,000 for their next campaign. A dozen other council members are not far behind.
By mid July, Speaker Gifford Miller had already raised over $365,000.
This early fundraising is a result of this year's redistricting, which occurs because of new census data and will shorten the usual four year term to just two years. The 38 council members who were elected for just the first time last year will have to run again in 2003. The city's campaign finance law also offers an incentive, which allows candidates to spend up to $40,000 this year that will not count toward the $300,000 spending cap during an election year.
While voters may be genuinely dismayed by all the time and energy expended on raising money and campaigning, incumbent legislators say they have little choice.
Also, in 2003, incumbency may not afford the advantage it has in the past. Many members of the council elected in 2001 had multiple opponents and some won by just a few hundred votes. Some have found it difficult to establish a solid record and presence in the community, and thus remain vulnerable to challengers. But when it comes to raising money for reelection, some things are business as usual.
Lenore Chester is the former editor of Searchlight on the City Council
See also: "How Your Council Member Voted" by Mark Berkey-Gerard