Housing Is The Answer
by Peter Vallone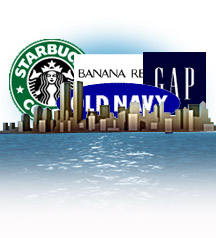 In this great city, one of the things that makes New York stand apart from the rest of the country is that no two neighborhoods are identical. No other municipality can make that claim, and no other city has a story behind every block like New York does.
This of course, did not happen overnight. Immigrants from around the world over the past 200 years have constantly changed the face and body of the Big Apple, and I see that pattern continuing for the next 200 years. You can already see that evolution happening in my home borough of Queens, where over 200 languages are spoken.
Immigration is the driving force behind the cultural and ethnic change of New York's neighborhoods. When my grandfather first came here from Sicily in 1904, the Italian influence in my neighborhood of Astoria was just beginning. Over the past decade, Italian-Americans grew to have a recognizable influence in Astoria and nearly every other part of this city.
I believe immigration, assimilation and eventually gentrification is a natural progression, and both city officials and residents should embrace newcomers to every corner of New York. But this process should be maintained and monitored so that no part of New York is drastically changed overnight. Because of the skyrocketing cost of housing in Manhattan, many young people are now finding Astoria an especially attractive place to live. The area is a short subway ride to Midtown and the average rent of a one-bedroom apartment is drastically lower than one of a comparable size in Manhattan. You see this happening in other neighborhoods like Fort Greene, Riverdale and even the Lower East Side.
Detractors may complain that gentrification causes the face of neighborhoods to change and housing costs to rise. Their argument may have some validity, and no one should be forced out of their home because they are unable to pay the rent. I was pleased that state legislators voted to preserve the city's rent stabilization laws three years ago, and I believe they should continue to do so well into the 21st century. New York City has nearly a million rent regulated apartments, and without any type of legislative control, our city most certainly would lose some of its distinctive character.
The second answer to preserving our neighborhoods is simple: build new housing on available space. Over 500,000 city residents pay half their income in rent. The City's strong economy is driving up the cost of housing faster than inflation, and the need for affordable housing has never been greater. The cost of land and construction are too great to allow any but the wealthiest New Yorkers to afford completely unsubsidized housing. This is unacceptable and it could eventually drive the middle class out of New York.
The Citizens Housing and Planning Council estimates that New York City needs as many as 225,000 additional units to alleviate this problem. The next mayor must make this a top priority and work to spur new development in all 5 boroughs.
The current administration has done very little to 'think outside of the box' in terms of utilizing city land that could be used for new housing. We should make a concerted effort to clean up 'brownfields', which are areas that were used for industrial use and now lie vacant. Several neighboring states have passed comprehensive legislation to re-use these areas, but state lawmakers and the Governor have yet to come to an agreement on this issue.
In the end, a long term strategy is what is needed to solve our housing crunch. One that is not contingent on a good economy, but one that guarantees funding for new, affordable housing in bad economic times as well. We could also use a part of the City's surplus to establish a trust fund that would provide long-term low interest loans or direct capital grants to developers.
Clearly, the answers to preserving our neighborhoods while creating affordable housing are all there.
Peter Vallone, Speaker of the City Council, was born in Astoria and has represented it in the Council since 1974.
###
Visit the IOTW Archives!
WHADDAYASAY?? GothGaz wants to know what YOU say about this issue. Fire away!