Incinerators
by Kate Stohr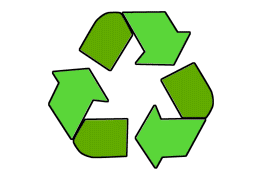 Ever since angry protests halted city plans to build an incinerator in the Brooklyn Navy Yard in the early-1990's, incineration has been a dirty word in New York City politics. So much so, in fact, that after a 1996 state law simultaneously quashed the Brooklyn Navy Yard project and ordered the city to shut down Fresh Kills landfill in Staten Island, leaving the city with no place to dispose of its trash, city officials didn't even consider waste-to-energy alternatives. Incineration was deemed politically infeasible and the Giuliani administration backed plans to export the city's trash instead. When the city's last operating incinerator was dismantled in the Bronx three years ago, children sang as a crane hoisted away its smokestack. "We have ushered out the era of incineration," then borough president Fernando Ferrer told the New York Times. "It's gone and unlamented." Few politicians have even uttered the word "incineration" since -- that is, until a few weeks ago.
Faced with mounting costs and shrinking options, Mayor Michael Bloomberg and sanitation officials have announced plans to reconsider burning at least some of the 11,000 tons of residential waste the city generates each day. First, Sanitation Commissioner John Doherty floated the idea at a City Council hearing. "Waste-to-energy is an approach that maybe we have to look at again," he testified. Then, in his weekly radio address, Mayor Bloomberg confirmed the city was putting incineration back on the table. Technology has improved since the city last considered waste-to-energy options, the mayor told callers, and there is "no pollution."
Critics of incineration were quick to respond. "Incineration is problematic from a public health perspective, politically it's impossible to advance and economically it's hard to see how building new burners is going to save the city money in the long-term," Natural Resources Defense Council senior attorney Mark Izeman said.
Laura Haight of the New York Public Interest Research Group denounced the administration for "rolling back 20 years of progress" in solid waste management. "Everybody in the advocacy community was taken by surprise that this issue was brought up again," said Haight. "We all though this is a battle we had won ten years ago."
Given the acrimony the mere mention of incineration incites among environmentalists and community groups, the fact that the administration is considering it at all is a sign of just how much exporting garbage is likely to cost over the (literal) long haul. Already the city is spending nearly twice as much to export its trash than to dump it at Fresh Kills, and that cost is projected to go up, according to the Independent Budget Office. At these rates, incineration, which typically requires a high front-end investment, may indeed be cost-effective. When it comes to convincing the city that it is also a safe and environmentally friendly option, however, the Bloomberg administration must first overcome years of ingrained fear and distrust.
Report Recommends Incineration
The administration is not alone in urging the city to reconsider a form of garbage disposal it has long shunned. A report released in December by The Columbia Earth Institute, an environmental research group affiliated with Columbia University, compared post-Fresh Kills waste disposal options and concluded that modern waste-to-energy technologies along with improved recycling should play a role in any long-term citywide waste management strategy. The interdepartmental study, conducted by urban planning and environmental engineering faculty and graduate students, found that incineration offered financial, technical and environmental advantages over exporting trash to out-of-state landfills.
Exporting garbage leaves the city vulnerable to price hikes and changes in interstate commerce legislation. It puts the city at the mercy of an increasingly consolidated waste transportation industry, and, in the aftermath of September 11, leaves the city with no alternatives should its infrastructure become disabled. By contrast, current waste-to-energy technology poses fewer threats to the environment than landfills, which according to the report, almost invariably leak pollutants and emit methane, a greenhouse gas. While trucking garbage to landfills hundreds of miles away consumes fuel and adds to air pollution (For every gallon of gasoline burned, 22 pounds of carbon dioxide is released into the atmosphere according to Environmental Defense Fund), incineration would produce energy and reduce the state's dependence on oil and coal for power.
"Being against incineration is like an ideology, 'I am against burning stuff.' I just think that there is a lot of misconception and preconception that we really have to work on," said Steven Cohen, co-author of the study. "Landfilling is becoming more expensive and waste-to-energy plants have improved. It really requires a fresh look."
History Repeats Itself
When it comes to incineration, New York has a long and controversial history. The city first experimented with incineration in the 1880's, when planners, excited by European designs that converted waste into power, constructed two steam-generating incinerators in Manhattan. Soon after an even more ambitious waste-to-energy facility was built under the Williamsburg Bridge. It burned refuse from Manhattan and the Bronx and generated 180 kilowatts of electricity an hour-enough to light the bridge and surrounding buildings.
At the height of incineration in the 1960's, the city burned a third of its waste in more than 17,000 apartment building incinerators and 22 large municipal incinerators. Unable to compete with cheap electricity from private sector suppliers, however, for the most part these facilities did not generate usable energy. (The Williamsburg plant shut down after just five years of operation.) Worse, little attention was paid to emissions. Clouds of soot billowed from incinerator smokestacks, and neighbors living downwind complained bitterly of smoke and odors.
Still, in the post-war years, incineration was considered a viable, if costly, waste disposal option. Several attempts were made to construct a fleet of waste-to-energy plants throughout the city. When City Planning Commissioner Robert Moses faced public opposition to the newly opened Fresh Kills landfill in 1947, he assured Staten Islanders it would be a temporary solution and promised to divert trash from the landfill to new incinerators, one in each borough, within three years. By the time Moses's planned incinerators were operational fourteen years later, however, community pressure had forced another six incinerators throughout the city to shut down.
In the mid-1980's, under Mayor Ed Koch's watch, the city faced yet another garbage crisis. Once again the sanitation department sketched out a plan to construct waste-to-energy incinerators in each borough, starting with a proposed facility in the newly acquired Brooklyn Navy Yard. Community groups and environmental activists took to the streets.
At the heart of their protests was concern over emissions of a chemically-related family of compounds known as dioxins. Dioxins are formed whenever organic materials containing chlorine such as wood or paper are burned at high temperatures. They first caught the public's attention in the late-1970's when they were linked to a variety of severe health problems, including cancer and birth defects, suffered by residents of Love Canal in upstate New York. At about the same time the Brooklyn Navy Yard incinerator was being considered, dioxins had just been detected at an incinerator in nearby Hempstead, Long Island. Incinerators have also been found to release other toxic contaminants such as mercury, lead, and nitrogen oxides, a chemical associated with acid rain.
Motivated by fear of toxic emissions and all-too-recent memories of soot-spewing smokestacks, environmental groups demonstrated loudly against the proposed facility. More than a thousand people squeezed into a public school auditorium in Brooklyn to speak out against the plan. In Staten Island, where ash from the proposed incinerator was scheduled to be buried, activists demonstrated by stringing petitions lined with signatures in front of the Fresh Kills landfill. Lawsuits and political lobbying effectively halted the project before construction could even begin.
New Technology, More Stringent Controls
Today, the Columbia Earth Institute report contends new pollution control mechanisms limit emissions from modern waste-to-energy plants to well within safe levels. Emissions of dioxins and mercury at existing facilities in other states meet-and exceed-current standards of the federal Environmental Protection Agency, according to the report. "U.S. power plants today emit 47 tons a year of mercury and the entire waste-to-energy industry emits only 2 tons a year," said Nickolas J. Themelis, an environmental engineer and co-author of the report. According to Themelis, dioxin emissions, measured in parts per billion, are similarly low: "The risk is minimal."
To further reduce harmful emissions, the report recommends stripping glass and metals from the waste stream. Rather than blue-bagging these materials as is done now, however, the institute envisions a "materials recovery facility" that would be connected to the plant and would mechanically separate out recyclables after garbage is collected but before it is burned. This would have the ancillary benefit, ironically or not, of helping to promote the general concept of recycling.
"There is no such thing as a safe level of mercury or dioxin. These are very deadly materials," counters Haight, who is also concerned that EPA emissions standards may not accurately reflect the health risks posed by waste-to-energy plants. "We know a lot more about how dangerous these chemicals are now than when the EPA set those standards."
Other environmental advocates question how accurately emissions can be measured. According to J. Tripp of Environmental Defense, unlike emissions of some hazardous contaminants, dioxin and mercury emissions cannot be measured continuously. "If you are operating an incinerator and you have a standard for dioxins, but you aren't going to know what the dioxin levels are at any given time until four or five hours after the event, it's not very useful," said Tripp. "The city and private firms can make all kinds of representations of what an incinerator can do in terms of removing metals and organic chemicals. The question is, how sophisticated is the monitoring system?"
Other Obstacles
Opponents of incineration, also point to the high costs of building and maintaining incinerators. While landfilling rates have risen considerably in recent years as many landfills on the east coast reach capacity, incineration remains more costly per ton according to a 2000 survey by the National Association of Solid Wastes Management, an industry trade association. The Columbia report estimates the cost of building a million ton-per-year waste-to-energy facility at roughly $400 million, but incinerators also leave behind ash. That ash must be landfilled, critics of incineration point out, which presents another complex set of market variables to be evaluated.
And, just as landfills are subject to market forces, so too are incinerators, they say. For example, in the 1980's and 1990's many counties offset the costs of building incinerators or upgrading landfills by controlling the flow of trash within their boarders. In 1994, however, the U.S. Supreme Court ruled that flow control violated interstate commerce and was unconstitutional. Communities that had invested heavily in incinerators were unable to compete with lower tipping fees at landfills and found themselves scrambling to cover their costs.
But beyond safety and cost, most agree the biggest hurdle the city would face in building an incinerator would be siting. Would Mayor Bloomberg welcome an incinerator near Gracie Mansion? When asked by a reporter from the New York Post, the mayor reportedly answered that putting an incinerator on Park Avenue would drive away the city's revenue base. "The fact of the matter is that where you tend to site things-unfortunately-it tends to be in areas that are also in proximity to people who are just starting their ways up the economic ladder," the mayor said.
It is a tendency with which community groups are all too familiar. Eddie Bautista heads the citywide Organization of Waterfront Neighborhoods, a coalition of community groups that has fought fair-siting issues in the past. He worries incineration will only perpetuate a legacy of poor planning in the city's hardest-hit neighborhoods.
"The city proposal now is that because we are in a crisis that we created, we are going to propose incineration, and we are going to site this fiscally unsound technology in these poor neighborhoods that are already over-burdened-that's just the worst kind of planning," said Bautista.
The Department of Sanitation has not singled out a specific site or waste-to-energy technology. Would a proposal similar to the Brooklyn Navy Yard plan be considered? Rather than cutting back on recycling, would the city implement an improved reclamation program along with incineration? It's too early to tell. "We are just starting to discuss and explore the possibility of incineration or waste-to-energy," sanitation spokesperson Kathy Dawkins said. In the meantime, Mayor Bloomberg, Sanitation Commissioner Doherty and incineration's supporters are urging New Yorkers to keep an open mind. To activists who have spent decades fighting incinerators and fearing pollution, what the city is really asking for is an open lung.
See also:
###
Visit the Issue of the Week archives.
Tell us what you think about this issue. Write a letter to the editor.