Sector Based Economies
By Jerome Chou
24 Jan 00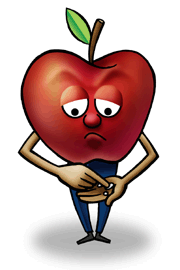 THE LOWDOWN:
Everyone loves an economic boom. But critics of the City's policies warn us the good times won't last forever. Unemployment remains high. A new report says the gap between rich and poor in this country is growing fastest in New York. What happens when the market finally crashes? The answer, some say, lies in cities all around the country that have adopted a new approach to business development: sector-based economies. A sector, loosely defined as a grouping of firms, is a group of businesses that share commercial interests or challenges. Advocates of sector-based economies say these proactive, long-term plans reach the city's real economic lifeline - small businesses - and provide an industry-wide framework for development. Under such a plan, cities avoid hostage situations in which big corporations demand billion dollar tax breaks to stay put and instead focus on the hundreds of small businesses that exist an industry and employ a greater percentage of workers.
THE CHAMP:
Mayor's State of the City Address - Hizzoner's proposal for stimulating growth: More Tax Cuts, $2 billion worth. His speech also touts two familiar megaprojects - a West Side sports complex and a freight tunnel between Staten Island and Brooklyn.
Economic Development Corporation - New York's business development command center houses a wide array of departments and agencies to assist businesses, including the New York City Partnership, its subsidiary the New York City Investment Fund, and the Emerging Industries Fund.
Home-grown sectors
EDC also highlights an interesting trend: even without concerted government support, businesses in New York's thriving industries have already organized themselves into sectors. The New York Software Industry Association (NYSIA) promotes technology education in schools, monitors legislation relevant to the industry, and has even set up an insurance plan for member companies (click on Resources and scroll down to Industry Specific Sites). Also on the EDC site, look for information on the New York Structural Biology Center, a research center being developed by nine universities and research institutes (click on Resources, Small Business Resource Center, then under Policy Center click on the Biology Center).
THE CHALLENGER:
Arizona's Governor's Strategic Partnership for Economic Development (GSPED) - A well-organized site that introduces the concept of clusters (sectors), outlines their benefits to Arizona's economy, and provides links to the eleven core clusters, including high tech, services for senior citizens, and tourism.
Long Island Association - Closer to home, this six-year old assembly of Long Island's many chambers of commerce has tapped into state funds to promote sector-based strategies. LIA has formed Project Long Island to focus on such industries as graphic communications and computer software. Check out the LIA president's letter, in which he says Long Island's "rooted" high-technology businesses are on more solid ground than the businesses of Manhattan's Silicon Alley.
THE JUDGES:
In their newly-released report, Center for an Urban Future says that sector-based development has worked well in other places, and should be implemented here too. Director Neil Kleiman reports.
Neil Kleiman of Center for an Urban Future - another article on the merits of sector-based planning. Also in the current online issue of City Limits, see "The One That Got Away," an article on New York's mishandling of the booming biotechnology industry.
Gotham Gazette's Issue of the Week, 25 October 1999 - on the City's tax break policies.
Visit the IOTW Archives!