No More Blue Ribbon Panels On Education
by Michael Bloomberg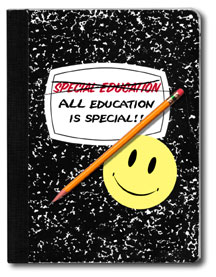 In his 1967 book To Seek A Newer World, Robert Kennedy wrote "We have spent ever-increasing amounts on our schools. Yet far too many children still graduate totally unequipped to contribute to themselves, their families, or the communities in which they live." Thirty-four years later nothing has changed. Education in this city is in a state of emergency -- and it is in dire need of help.
Everyone is at fault when we allow our children to fail without trying to change the system. That is why we need to do for public education what Mayor Giuliani did for public safety.
We all have something to contribute -- and a responsibility to do so. Parents must get involved to guarantee the success of their children and their schools. And the system must be held accountable. Most important, we must ensure that the Board of Education's $12 billion budget is wisely spent. Any new funding should be vigorously justified and reviewed skeptically. Ultimately, the Mayor must have a Commissioner of Education who reports directly to him. Right now, 110 Livingston St. is accountable to no one, and it acts that way. It should be abolished.
Students have a responsibility. After all, it's their lives. They must understand that without hard work, the enormous benefits of fully participating in society will never materialize. In return, educators must work with students until they "have it." Reading, writing and arithmetic and interpersonal skills are the basics -- and the minimum -- that students must be taught. Our policy must be, they stay in school until they learn the basics. Period.
All students should wear uniforms. There is a reason why private schools generally require them. Not only does this set the appropriate tone for study, but it also saves parents their hard-earned money. We must continue to use citywide and state-required tests to regularly measure student performance. Tests are not perfect, but it's not fair to anyone to hide the truth. And there will be zero-tolerance for disruptive behavior and violence in the schools that deny others the right to learn.
To improve communication between parents and teachers a customer-service attitude should be introduced into the education bureaucracy. A Parents' Voice Mail System would provide them with grades, attendance, and special messages for their child from the teacher. In addition, teachers, principals and other school professionals must visit in the home every parent or guardian at least once per year and call him or her every term.
The one thing we cannot tolerate is anyone working with our children who is not the best we can find. That is why we should re-evaluate and re-qualify teachers every second year. Those who fail need help, and the city should provide the necessary training. We must have merit pay to reward those who do the best job at increasing student achievement. While an across-the-board salary increase for teachers is warranted, the public has a right to get good schools in return.
Change has to happen now. We can't wait to study the problem, convene blue-ribbon panels or commission task forces. The year or two it takes to study an issue as complex as this is a lifetime for an 8-year-old. We already know how to fix the education problem. What is missing is the political will to do it.
Franklin Roosevelt said in 1932, "It is common sense to take a method and try it. If it fails, admit it frankly and try another. But above all, try something." We should try anything that would improve the public education system in this city.
Michael Bloomberg is the founder of Bloomberg Communications
All six major candidates for mayor of New York City have written for Gotham Gazette:
###
Visit the Issue of the Week archives.
Tell us what you think about this issue. Write a letter to the editor.