Tired Out: Traffic's Toll on the City
by Philip Lentz
17 July 00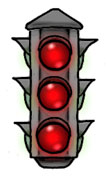 At construction sites around the city, material is delivered before dawn so trucks can avoid the morning rush hour.
In the garment center, trucking companies are hiring extra drivers because traffic congestion is reducing the number of deliveries each truck can make daily.
The New York Sports Clubs has even moved its laundry deliveries from day to night because daytime congestion was slowing the delivery of clean towels. The economic prosperity that is producing some 80,000 new jobs a year in the city is also creating unparalleled traffic congestion, especially in Manhattan The costs are huge, from economic losses to health threats. Some have proposed solutions. But so far, the cars and trucks just keep rolling along.
A MILLION CARS A DAY, AT FIVE MILES PER HOUR
The city Department of Transportation says the number of cars entering Manhattan could soon exceed one million a day. Two years ago, there were a record 964,000 on average, an increase of 154,000 cars daily in just four years. The average speed of cross-town traffic has dropped to 5.2 miles per hour (from 5.6 mph five years ago). And that figure probably sounds fast to the many motorists, bus riders and taxi customers who try to cross midtown in a vehicle on a weekday. The congestion on cross-town streets is so bad that vehicles regularly spill back onto the avenues.
Highways in and around the city are no better. The state Department of Transportation reports that the already-thick congestion on local state highways -- like the FDR Drive and the Long Island Expressway -- increased 4.5 percent over the last five years. Meanwhile, prosperity has encouraged more Manhattan residents to own cars. The number of vehicles registered to people living in New York City has risen to 2 million, an 18 percent increase over the last five years. Traffic on the city's river crossings is also going up"10 percent in the last five years. What is euphemistically called the "rush hour" now lasts many hours, 6 a.m. to 10 a.m. in the morning and 3 p.m. to 6 p.m. in the evening. The Port Authority says traffic has also jumped dramatically on its Hudson River crossings between 5 a.m. and 6 a.m. as commuters try to beat the rush.
CONGESTION HAS HUGE COSTS
The cost of traffic congestion is staggering. Brian Ketcham, a Brooklyn transportation consultant who studies such things, estimates that traffic costs the city nearly $30 billion a year due to losses in employee productivity, traffic accidents, air pollution, traffic noise and roadway damage.
Not quantifiable, of course, is how large a role congestion plays in the decisions of employees and employers on whether to live and work in the city. It's no accident that the city's main economic competition these days comes from river-front communities in New Jersey, which can promise proximity to Manhattan, but not the traffic, hassle or taxes.
Public policy has been slow to catch up with this quiet crisis. An irony of Mayor Giuliani's anti-crime success is that, by making New York City more attractive for employers and tourists alike, we have become victims of our own success. The mayor has done little to address the problem, other than transfer traffic control from the Department of Transportation to the police department. There have also been some minor steps on the margins"lengthening cross-town lights to ease traffic flow and installing more video cameras at traffic hot spots to improve response time of the police and emergency vehicles. But these have only minimal impact given the dimension of the problem.
THE MASS TRANSIT ALTERNATIVE
The most obvious way to combat congestion, of course, is to persuade more motorists to leave their cars at home and use mass transit. Here the Metropolitan Transportation Authority has taken the lead. Free transfers between subways and buses have increased ridership dramatically. The MTA is also buying newer subway cars and rapidly expanding its fleet of buses.
More significantly, its new five-year capital plan would make major progress on connecting the Long Island Rail Road to Grand Central Terminal, which would boost commuter rail ridership. The plan also provides money to start the third attempt in 50 years to build a Second Avenue subway. Both these projects would reduce car usage in Manhattan.
But their completion, as well as other more grandiose schemes like a rail link to La Guardia Airport or a rail freight tunnel to Brooklyn, are going to cost tens of billions of dollars and are years, if not decades, from completion.
CONGESTION PRICING
There is, of course, a cheaper way to ease congestion, though it is more controversial and not be exciting as building new public works. It is called congestion pricing, or, as it has come to be known in the public policy world, value pricing (congestion has turned into a dirty word).
With the development of E-ZPass technology, congestion pricing now entails significantly more than just increasing bridge and tunnel tolls during rush hour. There could be parking "tolls" that, without the use of meters, could discourage trucks or cars from staying too long at the curb on heavily used streets.
Robert Kiley, president of the New York City Partnership, has even suggested eliminating toll booths and just putting transponders on every car's license plate. That way, motorists would automatically be charged ever time they rode on a heavily traveled bridge or tunnel -- or even a highway or major street -- during a time of peak usage.
THE POLITICAL REALITIES
As effective as these ideas might sound, they face nearly impossible political hurdles. First, any proposal would have to be imposed regionally, and that means getting the cooperation of the political leadership of two or three states, untold mayors and the numerous government agencies that run the different parts of our transportation network. The nasty interstate feud at just one of those agencies, the Port Authority, gives a hint at how difficult reaching a regional consensus would be.
Second, there are real doubts that congestion pricing would work in a region as large as New York. Skeptics say if a city like, say, Memphis, with a 45-minute rush hour, changed its bridge tolls at times of peak usage, motorists' behavior could be changed. But when rush hour already lasts four hours, as it does here, a few extra dollars charged to cross a bridge or tunnel would hardly persuade very many people to take a train instead. Finally, any congestion pricing scheme would have to include the now-free East River bridges (Brooklyn, Manhattan, Williamsburg and Queensboro) to be fair. And that is the local equivalent of the third rail of New York City politics. City officials proposed such tolling in the 1970s to comply with the federal Clean Air Act, and then spent eight years trying to persuade Washington it wasn't necessary. With the clout of the New York's entire political leadership opposed to the toll plan, the proposal was finally dropped. As a result, the city remains out of compliance with the Clean Air Act.
As difficult as these obstacles may appear, the recent attention focused on the need for expanded subway, bus and rail capacity has reopened the debate on traffic congestion as well. There will be a new mayor in 18 months and traffic, as prosaic as it sounds, could well be near the top of his agenda.
Related web sites:
###
Visit the IOTW Archives!
WHADDAYASAY?? GothGaz wants to know what YOU say about this issue. Fire away!