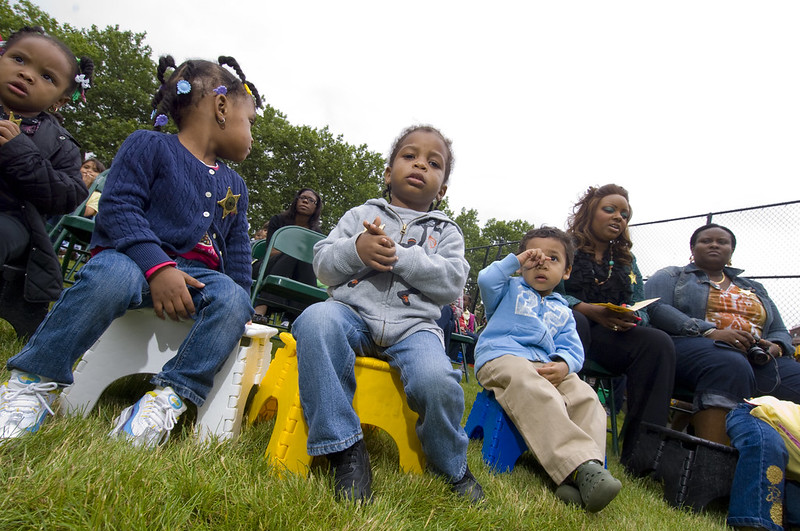 Kids at rest (photo: William Alatriste/City Council)
---
While New Yorkers have been battling the COVID-19 pandemic, another public health epidemic is on the horizon that similarly affects their capacity to breathe freely: asthma. In 2019, over 1.4 million New Yorkers were living with asthma, and this number has likely grown since then. Over 40% of Americans live in places with unhealthy air quality — and people of color are over three times more likely to be exposed to polluted air than their white counterparts. Even short-term exposure to air pollution is linked to asthma and other respiratory conditions.

Asthma is the most common chronic disease among children and a leading cause of school absenteeism. People suffering from asthma must reconcile its physical, financial, and emotional costs on a daily basis.

While New York has already taken action toward curbing asthma, including establishing stocking guidelines so asthma medications like albuterol can be accessed in public spaces and schools, these guidelines are not codified into law and are challenging to enforce. Other efforts that mandate guidelines to improve health metrics can often be counter-productive to their intended efforts, and set up under-resourced communities for failure in reducing asthma rates by basing metrics for success against communities' capacities and access to resources.

We must take action to combat this public health and environmental justice crisis and mitigate air pollution at the source. New polling from Data for Progress shows that U.S. voters agree — they are demanding that action be taken to combat air pollution. Among likely voters, almost all Democrats (86%), almost two-thirds of independents (65%), and nearly half of Republicans (43%) support stricter limits on air pollution. Black voters are particularly concerned about air pollution, with 85% of likely Black voters in favor of increasing environmental regulations to mitigate air pollution. That's not to mention that by reducing air pollution – specifically particulate matter – and greenhouse gas emissions, the U.S. could avoid 11,000 premature deaths and 1,600 asthma-related emergency room visits.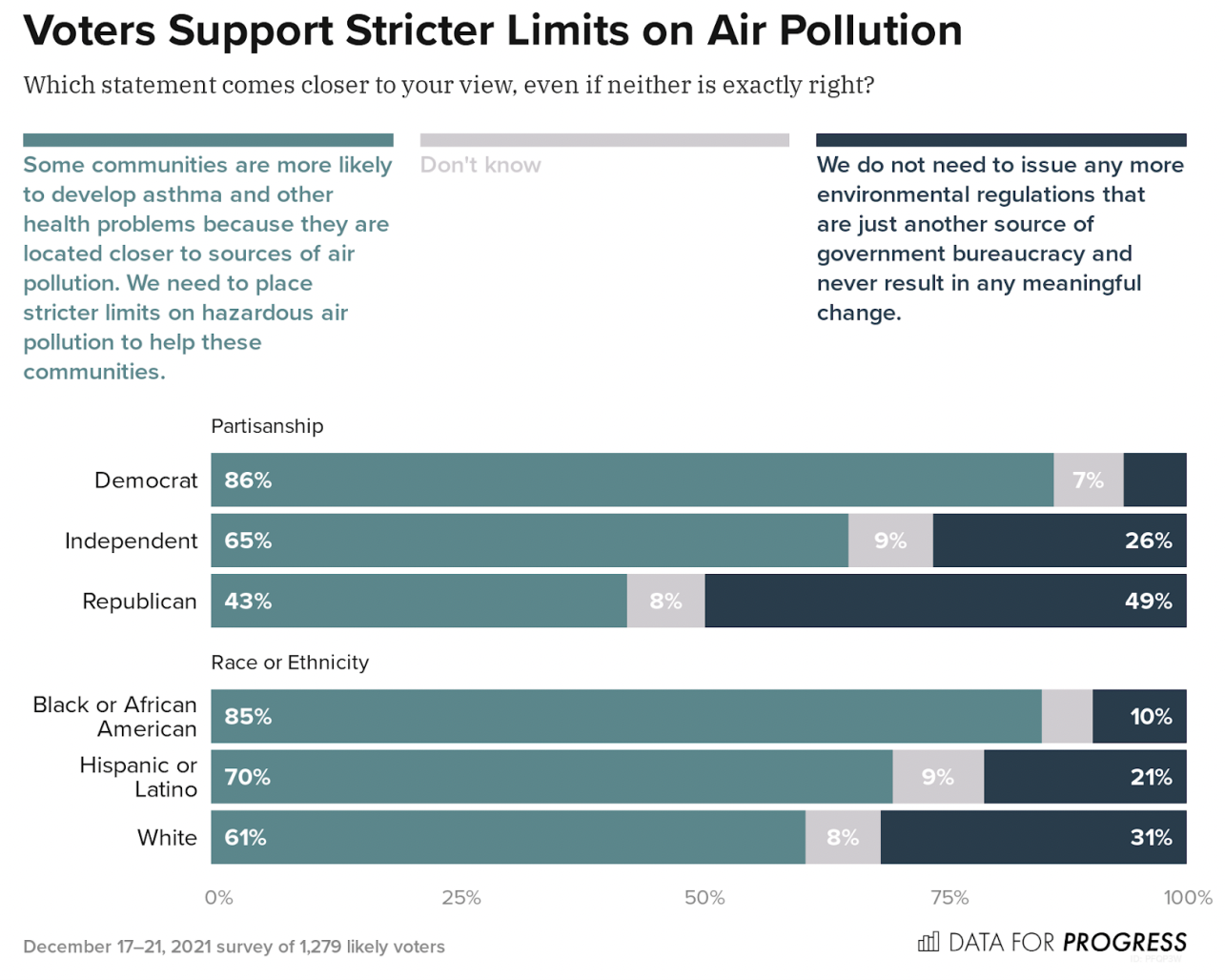 But New York can do much more to be a leader in mitigating asthma and air pollution, like expanding and electrifying public and private transit, through new biking infrastructure and expanding electric vehicle incentives. We can bolster asthma care for children by expanding our  asthma-medication stocking in schools and subsidizing asthma-related healthcare costs so that medical care is affordable. And state government can ensure the voices of impacted communities are heard by establishing an advisory body to increase minority representation in asthma-mitigation efforts and funding its recommended actions.

In New York City, Senator Myrie (a co-author of this piece) has proposed legislation to reduce household pollutants by limiting the use of bug bombs in multi-unit buildings. Bug bombs — proven ineffective in fighting pests — are a significant cause of indoor air pollution for New Yorkers and a threat to health and safety. Common sense legislation like this is a vital first step toward combating air pollution and making New York communities healthier and safer. Let's urge our state legislators to pass this bill.
We must take action to combat this public health and environmental justice crisis and mitigate air pollution at the source. Reducing exposure to air pollutants, improving access to healthcare and asthma-safe conditions, and empowering children, parents, and educators with better asthma management techniques to mitigate asthma and other respiratory issues offer a long-overdue start. Comprehensive, targeted asthma reduction and mitigation policies can help improve public health, reduce climate change, and advance environmental justice.
In a country where your ZIP code can be more predictive of your health than your genetic code, it's lawmakers' duty to enact the policies that make clean air a right for all and not just a privilege for the few.  
***
State Senator Zellnor Y. Myrie is a Democrat representing the 20th Senate District, which includes the Brooklyn neighborhoods of Brownsville, Crown Heights, Prospect Lefferts Gardens, Park Slope and Sunset Park. Julia Jeanty is the Policy Manager at Data for Progress, where she oversees Data for Progress's policy portfolio — developing original policy analysis and representing DFP's work in policy working groups and beyond. On Twitter @SenatorMyrie & @Julia_Jeanty.
***
Have an op-ed idea or submission for Gotham Gazette? Email This email address is being protected from spambots. You need JavaScript enabled to view it.