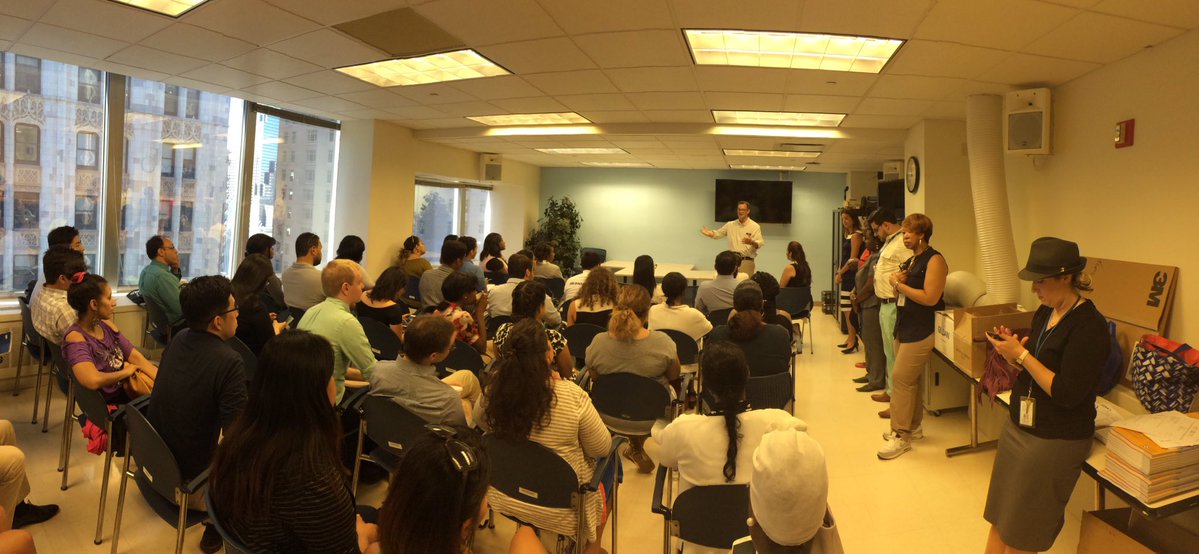 Mental Health First Aid training (photo via Council Member Cohen's office)
---
As City Council members we are known mainly for our work of enacting legislation, passing the budget, and land use determinations. What is often overlooked is the business our offices and staff do all day, every day -- the business of constituent services. Any community member can walk off the street into our district offices or call those offices by phone and will be assisted by staff on whatever the issue may be.
You can come in if you need a document notarized or if you call in a 311 complaint and want help to follow up. If you have a problem with your housing situation, a traffic and safety issue, or a quality of life concern in your neighborhood, we can help. It is through this work that we learn about the priorities in our communities and the needs of our constituents, and these interactions are often the inspiration for legislation or for funding a new project.
Constituent services are the lifeblood of our work as Council members. New Yorkers rely upon these services and it is through these services that we encounter all different people, with a variety of needs and concerns, including persons with mental illness. In fact, one in five New Yorkers experience a mental health issue in a given year. Therefore, the Council is participating in the Mental Health First Aid initiative, including a two-day program this week that includes dozens of participants that work for the City Council and its elected members.
Mental Health First Aid trains people to support someone who may be suffering from a mental health condition, helps to reduce bias against mental illness, and allows people to more comfortably engage with mental health issues. The program teaches the common risk factors and warning signs of specific types of illnesses, such as anxiety, depression, substance use, bipolar disorder, psychosis, and schizophrenia. It prepares participants to interact with a person in crisis and connect the person with help, whether it is professional, peer, social, or self-help care. Like CPR, Mental Health First Aiders are certified to deliver the initial intervention to an individual experiencing mental health problems until the appropriate treatment and support are received or the crisis resolves.
We are embarking on a new era in mental health, one where the shame, silence, and stigma that have surrounded mental illness are losing their stronghold. This City Council and this city administration are leading the way in bringing mental health out of the shadows and into the light. The Council is prepared to do its part in changing the culture of mental health, by doing what we do best: conscientious constituent services, one New Yorker at a time.
***
Andrew Cohen is the New York City Council Member representing District 11 in the Bronx, which includes Bedford Park, Kingsbridge, Norwood, Riverdale, Van Cortlandt Village, Wakefield and Woodlawn. On Twitter @AndrewCohenNYC.
***
Have an op-ed idea or submission for Gotham Gazette? Email This email address is being protected from spambots. You need JavaScript enabled to view it.