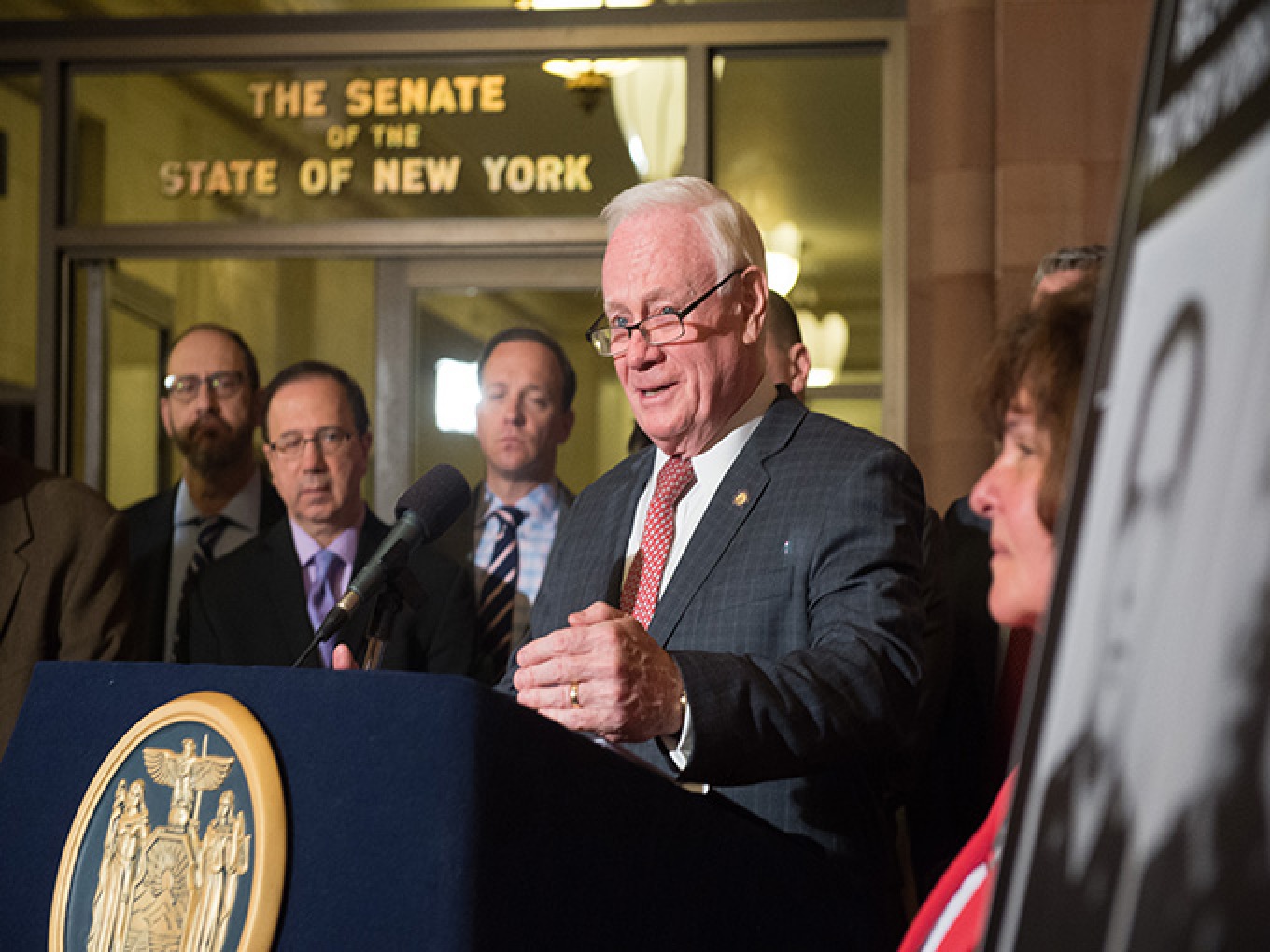 Senator Marty Golden (photo via State Senate website)
---
The fall of State Senator Marty Golden and Congressional Rep. Dan Donovan should put the Brooklyn Republican Party on notice: there is a need for younger, more diverse candidates that can connect with the community, and provide unique solutions to problems plaguing our urban neighborhoods.
It's no secret that New York City is a liberal bastion that has made it difficult for Republicans and the Republican Party to find an audience. However, that is just as much the fault of the local party apparatus as it is the tribalist politics of the five boroughs. The Brooklyn GOP has so far failed to reflect the people it's trying to represent.
I agree with Republican Congressional Rep. Mia Love of Utah, recently defeated as she sought reelection, when she said, "Republicans never take minority communities into their home and citizens into their homes and into their hearts, they stay with Democrats and bureaucrats in Washington because they do take them home – or at least make them feel like they have a home."
Today's voters look to leaders who care about their needs. And to the vast majority of New York City voters, the Republican Party has become synonymous with callousness and corruption.
However, empathy and conservative principles are not mutually exclusive. If Republicans want to broaden our appeal among college-educated urban and suburban voters, we need to revisit George W. Bush's compassionate conservatism.
We need to fight for people, not abstract concepts.
The next generation of Republicans must reaffirm a better future for all. We must get back to basics and start reconnecting with local communities – speak their language (even literally) – and, for example, explain what we would do to fight residential displacement.
New York City Republicans need to reach out to minority communities and refocus party priorities on bipartisan issues that the Mayor, the City Council, and Albany have consistently dropped the ball on, from housing to education, criminal justice to healthcare.
We need a message that sets us apart, that moves us beyond the demagoguery of Donald J. Trump and provides solutions to problems plaguing so many New Yorkers.
If that means adopting some liberal ideas, or compromising in order to codify a kinder, more gentler society then that is exactly what we should do – and we absolutely can do it without sacrificing our core principles of fiscal probity, free enterprise, personal freedom, individual responsibility, and self-government.
According to the New York State Board of Elections, there are 3.5 million registered Democrats and 522,540 registered Republicans in New York City.
Time to face reality.
The GOP has a lot to offer, but we need to figure out what we're offering in an urban environment like New York and we need to be consistent here.
We have an obligation to stand up for everyday New Yorkers who are struggling to make it, who yearn to start a family, or are striving to raise one. If we're about the working class then our statutes and our systems need to sing it from the rafters. We can't get caught up in the quagmire of self-aggrandizement or appeasing special interests; it's the overall community that matters, not party, and not corporate interests.
If we're for rooting out corruption, then let's root out corruption. No more corporate PAC money. No more labor union money. Only individuals.
And yes, we can have a great message, but messaging means nothing without the proper messengers.
Running young, qualified, well-vetted candidates that reflect local communities is our best way of communicating our ideas to a new audience. Communities outside of parts of Manhattan, brownstone Brooklyn, western Queens, and a few other places have been ignored and require more forceful, more vociferous representation at the state level.
Ultimately, it's not about right versus left, Democrat versus Republican, but instead practical versus fantastical; smart versus irresponsible. There are major crises in state finances and with homelessness, public housing and public transportation; income inequality has sky-rocketed, and Democrats have few solutions other than spending more money. The status quo of corporate welfare is not working; New York's business climate now consistently ranks 49 out of 50, according to the Tax Foundation.
We need to rethink how we're doing almost everything in New York -- and Republicans can be the party of ideas and solutions.
This past election cycle has left many New York Republicans searching for answers. We can start to build a new Republican Party in New York City and State before it really is too late.
***
Joel Acevedo is a board member of the Brooklyn Young Republican Club and founder of the Sunset Park Republicans. On Twitter @JoelMAcevedo.
***
Have an op-ed idea or submission for Gotham Gazette? Email This email address is being protected from spambots. You need JavaScript enabled to view it.