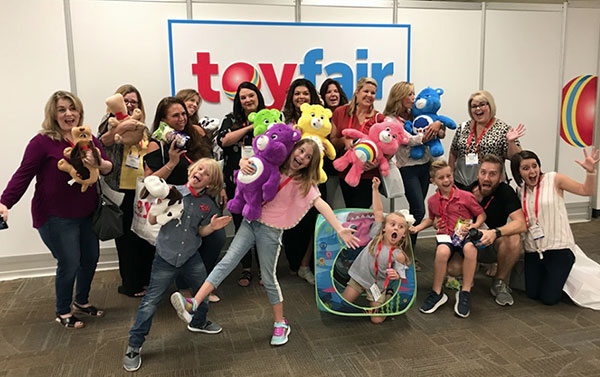 (photo: @TheToyAssociation)
---
To the Editor,
As the not-for-profit association representing businesses that create and deliver toys to kids, The Toy Association counts 126 companies in New York State among its membership of more than 1,100 toymakers and retailers. Every single one of these companies prioritizes keeping children safe at play, above all else.
I'd like to set the record straight regarding the mistruths and inaccuracies in Christine Appah's opinion piece, "The Governor's Signature is Next Step in Protecting New York Children from Toxic Toys" (Oct. 11).
Appah states that "there are many toys and products on the market today that do indeed contain chemicals that are hazardous to children's health," and that the Child Safe Products Act, if signed into law by Governor Andrew Cuomo, could "prevent further unnecessary harm to children on his watch."
In fact, U.S. toy safety requirements are among the strictest in the world. By law, all toys sold in the United States must comply with more than 100 rigorous safety tests and standards, including the Federal Hazardous Substances Act, the Consumer Product Safety Act, and the Consumer Product Safety Improvement Act. Among other protections, these regulations make it illegal to sell toys or children's products containing substances harmful to children and to which they might be exposed.
There is a narrative circulating regarding the Child Safe Products Act that's not based on any scientific studies related to children's products and oversimplifies a complex issue by saying it will protect kids. In actuality, this bill in no way assesses the safety of the products concerned, and therefore any claims that this would make products safer is simply inaccurate. Disclosure of substances under this legislation is triggered based on their presence and not on any health or safety-based values, and completely ignores whether exposure to the substances is likely or even possible.
What we do know is that the bill will limit consumer choices, as beloved, safe toys that are available elsewhere in the country and internationally will be taken off local store shelves; drive up costs; and threaten 21,000 jobs in New York State.
This legislation fails to consider the numerous federal safety and environmental regulations that all toys sold in the U.S. must comply with. These statutes and ensuing regulations administered by the CPSC already ensure that any children's products that present any hazardous exposure to a child cannot be legally sold in the United States.
Toys are consistently ranked among the safest consumer product categories found in the home. This legislation is trying to solve a problem that doesn't actually exist.
Rest assured that America's and New York's toymakers are committed to keeping children safe.
Sincerely,
Matthew Lenz, Director of State Government Affairs, The Toy Association
@TheToyAssoc
***
Have an op-ed idea or submission for Gotham Gazette? Email This email address is being protected from spambots. You need JavaScript enabled to view it.