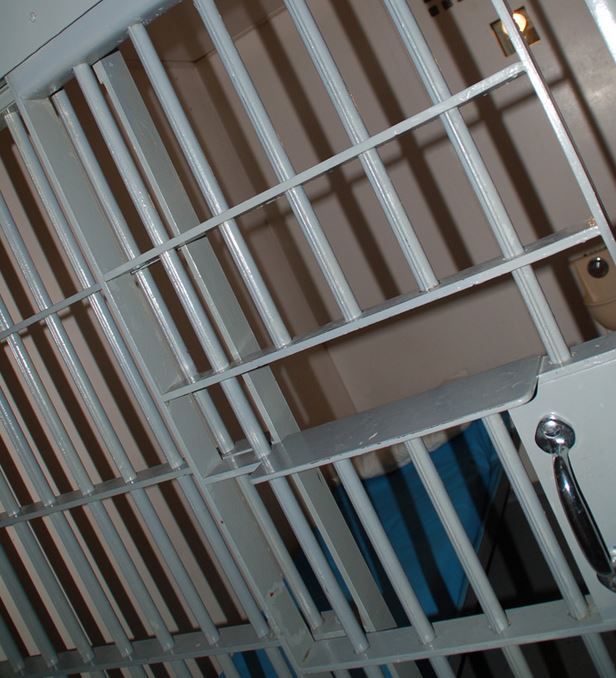 (photo: Andrew Bardwell/Wikimedia Commons)
---
When I was first elected to the New York State Assembly in November 2016, I pledged to promote safety, fairness, and justice for my community and other communities across New York. I knew that we had so much work to do to support everyday New Yorkers and their loved ones, especially those harmed by the criminal justice system—something that has impacted me and so many others in my northern Manhattan district for decades.
While colleagues and I made important changes to New York's pre-trial legal system in 2019, we still have so much to do for the more than 45,000 people currently incarcerated in state prisons and their families. We should start by promoting a system of hope and redemption for long-serving incarcerated older New Yorkers.
In the last two decades of mass incarceration, our system has become smaller but increasingly more punitive. As the overall prison population in New York State decreased since its peak population of 72,000 people in 1999, the rate of people serving life sentences has ballooned.
New Yorkers are now serving more time on longer prison sentences than ever before. Today, one in five New Yorkers in prison is serving a life sentence—more than 9,000 total people. Of this group, 1,027 people are serving life without parole and virtual life without parole (with a minimum sentence of at least 50 years) sentences.
They are effectively sentenced to die in prison without any individualized assessment, public safety review, or second chance. Many of these people are already in their fifties and sixties. Those who aren't yet elders are destined to become older people in prison given the long sentences they have.
The large majority of people growing older in prison and serving life and death sentences are people of color. Stanley Bellamy is one of them.
In 1985, the year I was born, Stanley was a 23-year-old young person from Queens who made a terrible choice that caused devastating harm. He and several others robbed two people at gunpoint, killing one, and causing serious injury to the other. Their actions left family members of the victims forever harmed and a community shaken. Stanley was sentenced to 62.5 years to life in prison, effectively sentenced to die behind bars without any chance for redemption.
Stanley is now a 57-year-old father, grandfather, mentor, teacher, and positive force in every prison in which he has ever been confined over the last 34 years. He has founded and facilitated victim awareness, restorative justice, and other programs that allow him and his incarcerated colleagues to develop insight into the harm their crimes caused.
Stanley has earned two college degrees behind bars with honors and has accomplished more under the constraints of maximum-security confinement than most people have in the free world. While there is no doubt that Stanley caused serious harm to people, families, and an entire community, his continued confinement serves no purpose other than punishment and revenge.
I believe we are all better served with Stanley and others like him in our communities where they can continue to be positive embodiments of redemption.
Allowing Stanley and other incarcerated older people who have already spent decades in prison a chance at redemption would benefit the communities I serve and others across New York State. Upon release, Stanley and his peers could positively impact all of us in ways that so many other formerly incarcerated community leaders already do.
They'd mentor young people, prevent gang and gun violence, and steer 23-year-old 'Stanleys' down a different path. Stanley wouldn't be a risk to the community but would instead enhance community safety and deter crime.
My colleagues and I in the New York State Legislature have a great opportunity to give Stanley and others a chance, and benefit our communities, by passing the Elder Parole Act (A.9040) in 2020.
Elder Parole would allow the State Parole Board to give people in prison aged 55 and older who have served 15 or more years an individualized review and assessment. The bill doesn't release a single person from prison. Instead, it provides hope and a chance at redemption for people who are otherwise serving death-by-incarceration sentences.
If the Parole Board decides to release even a handful of people as a result of the bill's passage, it would save lives, reunite families and communities, and save New York taxpayers millions of dollars.
New York is a national outlier when it comes to long and life prison sentences. Our state has the eighth highest rate of life sentences in the country—greater than Texas, Oklahoma, and Georgia. Far more people have died in the last decade in New York state prisons because of long prison sentences than the total number of people who were executed in every state that still uses the death penalty.
Death-by-incarceration is an abomination that can't go on any longer. I refuse to have my five year-old daughter grow up in a state that condemns people who look like her to die in cages, regardless of their change and transformation over years and decades. For New York to be the truly progressive beacon that all of us want it to be, we must take steps towards unraveling this paradigm of permanent punishment. Elder Parole is one concrete way for us to get there this year.
***
Assembly Member Carmen De La Rosa represents District 72, including Inwood, Washington Heights, and Marble Hill in Manhattan. She is the lead sponsor of the Elder Parole Act (A.9040). On Twitter @CnDelarosa.
***
Have an op-ed idea or submission for Gotham Gazette? Email This email address is being protected from spambots. You need JavaScript enabled to view it.