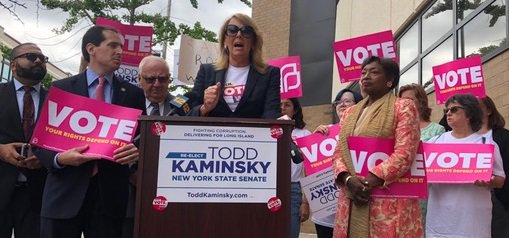 (photo: @PPESVotesPAC)
---
This is part of AGENDA 2019, a joint Gotham Gazette-City Limits project
Find the rest of the series here
For years reproductive health advocates have pushed to update New York's antiquated abortion law and increase access to affordable contraception, only to be stalled by our state Senate leadership's refusal to consider any reproductive health legislation. That roadblock continued despite the federal administration's efforts to drastically alter our reproductive health care - including our constitutional right to safe, legal abortion.
This November, voters turned out in larger-than-usual numbers for state Senate candidates who trust women to make their own health decisions - because the clear majority of New Yorkers understand our autonomy relies on our ability to control our own reproductive health care.
New York voters consistently support access to abortion. According to a July Quinnipiac poll, 73% of New York voters agree with U.S. Supreme Court's Roe v. Wade decision establishing a woman's right to access abortion care.
However, the state Senate majority leadership refused to consider the will and values of New Yorkers. During the election, we saw the same old rhetoric to shame and stigmatize women and their providers. But we also saw an energized electorate in New York and across the nation that trusts women, supports women, and believes that everyone should have equal access to health care.
You can outlaw safe, legal abortion, but you can't legislate away the need. More than one-in-four women receive abortion care before age 45, and 59 percent of women who obtain an abortion already have at least one child. That's your mom, your friend, your sister, or your fellow commuter on the train.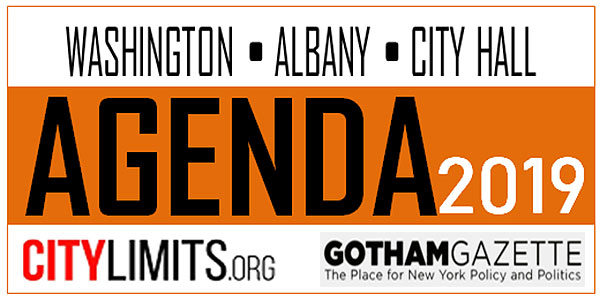 While approximately 90 percent of abortions happen in the first 12 weeks of pregnancy, serious complications can arise at any time during pregnancy. Providing access to needed abortion care throughout pregnancy simply ensures proper medical care for those who require it.
Our current laws restrict our ability to access abortions to safeguard our health and fail to consider complications throughout pregnancy. Voters saw this clearly even if the Senate leadership refused to.
Now we have a state Senate that will truly represent women, not one that seeks to control them. We expect real progress, including protecting our right to abortion in our state law and keeping essential reproductive health care accessible to all New Yorkers.
In 2019, the voices of all New Yorkers will clearly be heard, not only in the streets but in the legislative chambers. That's a trend we expect to see continue in our state and across the nation as voters realize that they can create the change they demand by casting a ballot.
This is part of AGENDA 2019, a joint Gotham Gazette-City Limits project
Find the rest of the series here
***
Robin Chappelle Golston is the Chair of Planned Parenthood Empire State Votes. On Twitter @PPESVotesPAC.
***
Have an op-ed idea or submission for Gotham Gazette? Email This email address is being protected from spambots. You need JavaScript enabled to view it.