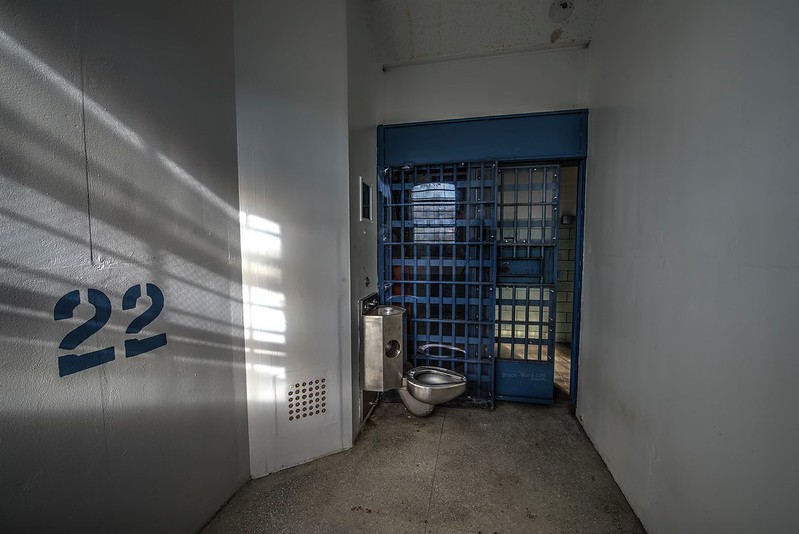 A jail cell (photo: Brook Ward)
---
This is a year we would all sooner forget. But 2020 can be remembered as the year New York City ended solitary confinement.
Layleen Polanco's death in 2019 was a tragic illustration of how restricted housing and solitary confinement place people at an additional risk while being moved out of sight from urgent medical care and attention. One year later, there is an imminent opportunity to make lasting changes to the city's criminal justice system that prevent another incident like Layleen's from occurring.
In the days following Layleen's death, City Council Speaker Corey Johnson and I called for an end to solitary confinement in our city jails. Even as several elected officials and advocates testified calling for its end at a Board of Correction (BOC) hearing last winter, the rulemaking process was never completed. This year, there is an opportunity to finish this work and we must seize the moment.
In June, Mayor de Blasio announced a task force to end punitive segregation, which stands as the most predominant form of solitary confinement in our city jails. In the coming weeks, the task force is due to issue its recommendations to the Board of Correction for rulemaking. With their depth of experience and expertise, Board of Correction members are well-placed to review the decisions and pass rulemaking. But they must act with urgency to change the current structure.
A 2014 study on the use of solitary confinement in New York City jails found that the majority of individuals who were subject to the practice committed self-harm: placing a person in solitary makes them over seven times more likely to harm themselves and over six times more likely to commit potentially fatal self-harm. Another report by the U.S. Department of Justice found that restrictive housing leads to serious psychological distress, as well as mistrust between staff and incarcerated individuals.
Recently, I co-authored a letter with Public Advocate Jumaane Williams that calls for a new model that focuses on reducing violence and changing behavior. Ultimately, solitary must be replaced with a model that is proven effective to reduce violence and improve outcomes. One model is the Clinical Alternative to Punitive Segregation (CAPS) program, which has been effective in reducing violence and lowering rates of self-harm through programming, therapy, and recreational activities. The Department of Correction's (DOC) 2019 report shows that both contraband and use-of-force incidents are significantly reduced in CAPS units. CAPS units have also shown a 25% decrease in both self-injuries and injuries from fights.
Another promising model is San Francisco's Resolve to Stop the Violence Program (RSVP), which lowered recidivism for participants by nearly 50% and reduced violent incidents per year in participating units from 24 to 1.
There are several specifics that must be considered in alternative models. As a starting point, the BOC should end the use of restraint desks in Enhanced Supervision Housing (ESH) units, in which individuals are chained to a desk. These desks are long overdue to be removed and should be eliminated in this process. Second, the DOC should allow legal or advocate representation to be present at disciplinary hearings. Finally, we have to set a higher standard for what qualifies as adequate out of cell time than the state's standard. I have called for a standard of 14 hours of out of cell time with enhanced services to address violence, but any rulemaking must set a higher standard than the four-hour minimum enshrined in state law.
The next few weeks will be critical for this issue. With action, we can enter a new era of justice and mark 2020 as the year that we ended solitary confinement in New York City.
[Read: Plan for Ending Solitary Confinement in City Jails is Imminent, Board of Correction Chair Says]
***
City Council Member Keith Powers represents parts of Manhattan and chairs of the Council's Criminal Justice Committee. On Twitter @KeithPowersNYC.
***
Have an op-ed idea or submission for Gotham Gazette? Email This email address is being protected from spambots. You need JavaScript enabled to view it.