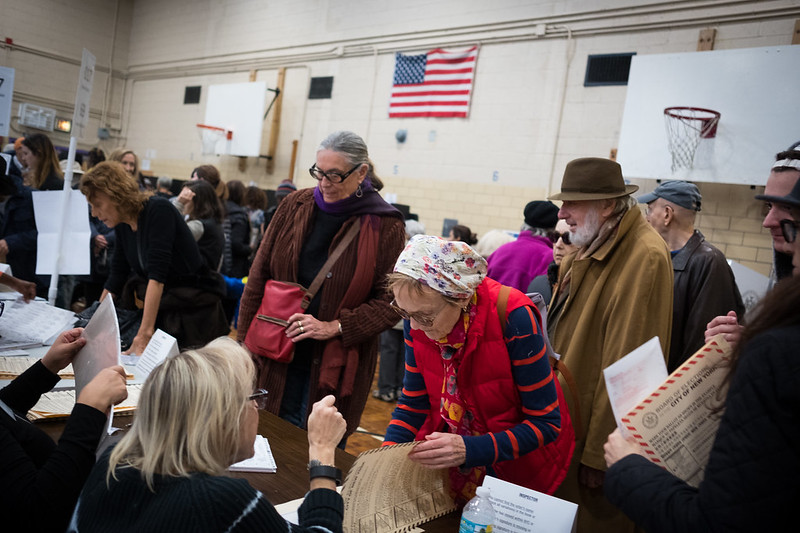 Voters voting (photo: Edwin J. Torres/Mayoral Photo Office)
---
May 26, 2021 - Max & Murphy Podcast: What Might the Democratic Electorate Look Like for the June Primary?

John Mollenkopf, director of the Center for Urban Research and is a Distinguished Professor of Political Science and Sociology at the Graduate Center at the City University of New York, joined the show to discuss what the Democratic electorate might look like in the June primaries.
Listen to the conversation and let us know what you think -- we're on Twitter @TweetBenMax and @JarrettMurphy. You can listen to the show through the embedded audio below or download the episode wherever you get your podcasts, under "Max & Murphy," and listen to Max & Murphy live on Wednesdays at 5 p.m. on WBAI radio, 99.5FM or wbai.org.