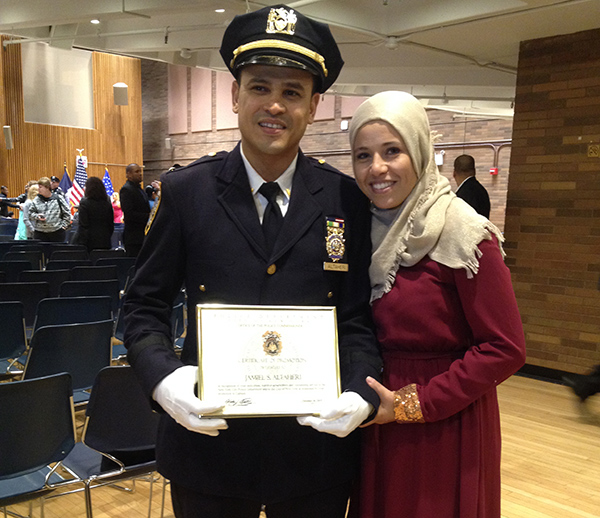 Jamiel and Sameha Altaheri
---
When Mayor Bill de Blasio delivers his third State of the City address tonight at the Lehman Center for the Performing Arts in the Bronx, he will focus on a message of unity and inclusiveness. The theme this year, "One New York: Working for Every Neighborhood," will highlight the administration's accomplishments in fighting inequality, improving quality of life and working for the future, while also outlining new initiatives.
A large part of creating "One New York" has been the mayor's support for the city's immigrant population. He has stressed it often enough: New York is an immigrant city and it looks out for its own. At the December 2015 launch of ActionNYC, a legal support initiative for immigrants, the mayor said, "New York City's commitment to our immigrant communities will not waver. While the courts delay executive action and much-needed relief, while some voices may attempt to create hostility toward immigrants, while more than 30 governors tried to resist the resettlement of Syrian refugees, New York City will demonstrate the power and values of our city."
De Blasio is set to again demonstrate those professed values at the start of his program tonight.
At the State of the City, the Pledge of Allegiance will be led by Jamiel and Sameha Altaheri and their children - a Muslim family that embodies the modern day New York immigrant experience. The Altaheris are first-generation Yemeni immigrants. Jamiel is a captain in the New York Police Department who is training with the Federal Bureau of Investigation in Quantico, Virginia and Sameha is a full-time mother to their three children, Nadine, Diana, and Yasin.
The mayor's speech will also feature on-site interpretation services for the first time in multiple languages including Spanish, Mandarin, Bengali, Russian, Haitian-Creole and Arabic. At past speeches, only sign language had been made available. (The technology was purchased by the Mayor's Office of Immigrant Affairs and interpreters are graduates of NYCertified, the City's interpretation certification program.)
Including the Altaheris is also symbolic of the mayor's outreach to Muslims in New York City. De Blasio has been praised for adding Muslim holidays to the school calendar and speaking out against prejudicial behavior against Muslims.
The Altaheris chased the American dream to New York and it has been good to them for years. But the last few months have been especially challenging for Muslims across the country. The San Bernardino and Paris terror attacks and the Syrian refugee crisis have lent momentum to rising Islamophobia, heightened by Republican presidential candidate Donald Trump, who has called for a registry of Muslims and a temporary ban on all immigration of Muslims into the United States.
It's not surprising then that ten-year-old Nadine Altaheri became a victim to this vitriol. When a fellow student used racially charged language to bully her at school, it was too much for her mother to bear.
"Personally, I go through so many incidents as a Muslim woman," said Sameha Altaheri. "I try not to say anything but when it comes to my kids, it's a red line." Sameha said it isn't uncommon to hear people yell "ISIS" or "terrorist" at her and that's something her children shouldn't have to suffer. She has tried to teach her children respect for all religions, races, and creeds, she said. She doesn't blame the bully - she blames the media for creating a toxic atmosphere of ignorance.
"My daughter said to me, 'My dad protects other people and I felt unprotected.' That really hurt me," Sameha Altaheri said.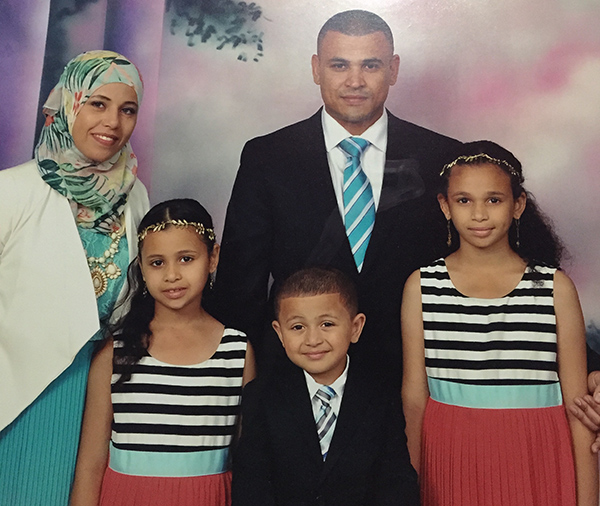 Mrs. Altaheri approached local activists for help and they brought her to the city's Community Affairs Unit where she met Dr. Sarah Sayeed, a senior advisor appointed by the mayor last year as the first-ever dedicated liaison for the Muslim community.
Mrs. Altaheri and Dr. Sayeed have been working together to create a forum in the Bronx, where the Altaheris live, for mothers, across different faiths, to talk about issues of discrimination.
"It's not just a New York City issue," said Dr. Sayeed of rising Islamophobia. She was appointed at the CAU in June, around the same time these issues came further to the fore nationally. Dr. Sayeed has the dual task of community outreach and working with city agencies to deliver services in culturally responsive ways. She says this is just one of the ways in which the city has changed its strategic thinking about faith-based communities.
Mayor de Blasio has been a vocal proponent of immigrant protections. On the national level, he has supported Syrian refugees and President Obama's executive action on immigration. His own initiatives include ActionNYC, NYCitizenship and New American Corners, which provide citizenship education services, and the municipal identification program, IDNYC, which was largely targeted at undocumented immigrants.
Tonight's speech will put that commitment front and center with the Altaheris.
Sameha Altaheri is excited about leading the ceremony tonight. As are her husband and kids. Nadine and Diane have been reciting the Pledge of Allegiance non-stop at home, their mother said. The outspoken, younger Diane has been motivating her shy older sister. Yasin, only five years old, will not attend.
Mrs. Altaheri believes the mayor is "doing what New York needs," and she appreciates his support for immigrants. It's a message, she says, that the city is one family, one community.
"We have every race and faith and color in New York," she said. "That's the beauty of it."