Ben Max, left, of Gotham Gazette, and Jarrett Murphy, right, of City Limits
---
August 17, 2017: Azi Paybarah, senior reporter, Politico New York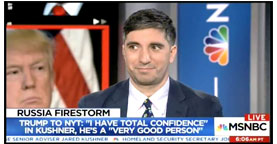 Azi Paybarah has been a mainstay of New York political media for more than a decade. His @Azi twitter feed is non-stop and well-known; he is co-author of the popular Playbook morning newsletter for Politico New York; his reporting on politics, the NYPD, and criminal justice is insightful, newsy, and sharp. Our Ben Max spoke with Azi at length as he is on the verge of taking a leave of absence from Politico New York because he is one of The University of Michigan's Knight-Wallace Journalism Fellows for the 2017-18 school year. His focus for the fellowship is "Reaching beyond natural audiences: rebuilding media credibility through technology."
Azi and Ben spoke about Azi's career in New York political reporting, which has included his helping usher in the blogging era, launching Capital New York, which was then purchased by Politico, and much more.
Listen to the full conversation and let us know what you think -- we're on Twitter @TweetBenMax and @Azi. You can hear the conversation through the embedded audio below or download it wherever you get your podcasts.