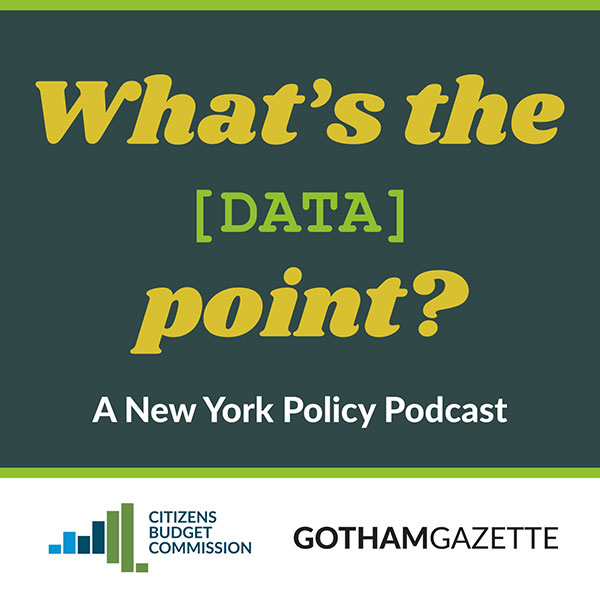 ---
What's The Data Point? Episode 12 - 77,651 with Maria Torres-Springer, housing commissioner in the de Blasio administration [You can download What's The [Data] Point? wherever you get your podcasts, including on iTunes]
For this episode of the podcast, we bring you excerpts of a speech the city's housing commissioner, Maria Torres-Springer, gave at a Citizens Budget Commission event on Wednesday, September 20, followed by 15 minutes of Q-and-A with the commissioner. You'll hear a brief introduction of the episode's data point, followed by portions of Torres-Springer's speech, which was focused on the de Blasio administration's affordable housing program, and then Torres-Springer answering questions from Gotham Gazette and CBC. Make sure to stay tuned for the Q-and-A, which includes several interesting exchanges.
Throughout both parts, Torres-Springer explains progress being made on one of the administration's most ambitious goals, building or preserving 200,000 units of affordable housing over 10 years, discusses challenges the city is facing, including potential federal funding cuts, and much more. She discusses the administration's plans to rezone neighborhoods in order to add more housing, what the city needs from the state, and much more.
Listen to the conversation and let us know what you think: Ben Max of GG (@TweetBenMax) & CBC (@cbcny) & guest Maria Torres-Springer (@MTorresSpringer of @NYCHousing). Listen below or download wherever you get your podcasts!