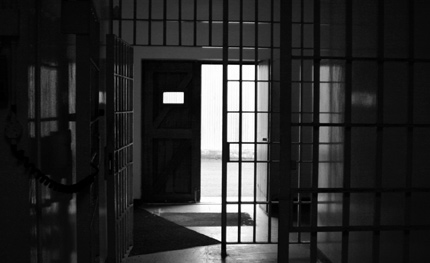 One percent of all American adults are now in prison or jail, the Pew Center on the States reported earlier this year. That's more than 2.3 million people. In New York alone, 62,260 adult spent their days behind bars at the end of last year. Out of every 100,000 New Yorkers, 482 were incarcerated.
While New York's incarceration rate may seem high, it falls in the lowest fifth of states, with a few -- Louisiana, Texas and Georgia -- incarcerating people at twice the rate of New York. (Louisiana imprisons 1,132 people for every 100,000 state residents.)
The current numbers for New York come at what maybe the end of a kind of prison boom in the state. In 1972, New York's prison population was at about a 20-year low. Then the state passed the Rockefeller drug laws, setting jail sentences of 15 years to life for selling relatively small amount of drugs. The prison population soared. During Gov. Mario Cuomo's first term -- from 1983 to 1987 -- the number of people in state prisons increased by some 10,000. In his 12 years in office, Cuomo would add more prison beds in New York than all the previous governors in state history combined, at a cost that would eventually reach about $7 billion, Eric Schlosser wrote in the Atlantic.
The state's prisoner population continued to climb, reaching 71,750 in 2000. Then, the numbers began to decline. Currently about 62,260 individuals are in state prisons.
Felony rates in the state have fallen dramatically, fueled by the large decreases in serious offenses in New York City. And in 2005, the state enacted some reforms in the Rockefeller drug laws. Finally, experts and even ordinary citizens have questioned whether mass incarceration has really increased public safety.
"Through the 1980s, policymakers abandoned the philosophy of rehabilitation. Keeping criminals off the streets and exacting retribution became the main goals of punishment," Harvard sociologist Bruce Western has written. But, according to Western, this approach can be self-defeating. "Incarceration reduces the yearly earnings of ex-prisoners by 40 percent and increases the risks of divorce and separation. A steady job and a good marriage provide pathways out of crime, but incarceration undermines these steps to an honest living," he said.
This week, we look at the changes in incarceration in New York, both among adults and under the city's juvenile justice system. Writers examine efforts to further reduce detention, of both adults and young people. Two articles -- one on health care on Rikers and the other on protecting particularly vulnerable juvenile inmates -- examine treatment of incarcerated people.
Cutting Prisons, Keeping Prisoners: Crime and the number of felons are down in New York, but the state continues to keep its prisons open, eating up money that could be used for drug treatment, better supervision of released offenders and improving parole.
Rating Health Care Behind Bars: The city recently renewed its contract with the company that provides health care on Riker's Island -- even though the provider has repeatedly failed to meet the city's own standards.
How to Reform Juvenile Justice: While applauding steps the city has made to improve its ways of dealing with young offenders, much remains to be done, an advocate writes. Now, she argues, the city must close detention facilities and reduce the glaring racial disparities in the system.
Keeping Young People out of Jail: In six years, New York City has greatly reduced the number of young offenders held in detention. The city's director of juvenile justice describes what's been done and what the administration plans to do next.
Protecting Vulnerable Youth: Young gays and lesbians frequently find themselves victims of discrimination and harassment, and the situation in correctional facilities can be even worse. A new state policy tries to address that. Also, making criminals pay -- more and more.
Â