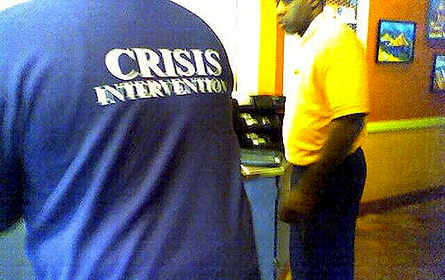 In 2008, New York City police arrived at the Bedford Stuyvesant home of Iman Morales, a 35-year old man with a psychiatric diagnosis. Distraught and naked, Morales had climbed out the apartment window and onto a storefront ledge. The encounter ended when one of the officers aimed his Taser at Morales, who then plummeted onto the concrete 10 feet below and suffered a fatal head injury.
The officers on the scene were, like all New York Police Department officers, armed with guns, but no proper training or tactics to diffuse a situation with a person with mental illness. Later that week, the police lieutenant who gave the order took his own life.
In response to Morales' death, Police Commissioner Raymond Kelly responded by saying the NYPD would increase training for police officers -- but the change was purely in the quantity of instruction, not the quality. Kelly said the additional training would be "in essence, going over the training they've received."
An Inadequate Response
Going over the basics is not enough. There continue to be a shocking number of incidents where the New York City police have encountered a person in a state of psychiatric crisis, and rather than de-escalating the situation, their untrained reactions and poor decisions have left the person injured or even dead.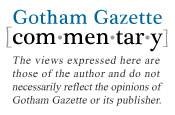 The police department's current policing practices are at best inadequate, and at worst ineffective. A refresher course on an insufficient model does not change direction and certainly has not prevented people with mental illness from being criminalized or killed. A true shift in policy is needed, with the police spending more time with people with mental illness so that they can be treated with the dignity and respect that they deserve.
Sadly, that has not happened, and the Morales encounter remains not far from the norm. Two years after his death, the New York's policing model still includes no distinct response system for its officers to safely interact with people with psychiatric disabilities when they are in a state of crisis.
Olga Negron, Morales' mother, still lives with the loss of her son. She says that she misses him "so much -- my heart hurts everyday." She knows that her son's death was avoidable -- if the police department only knew how to protect both New York's psychiatrically disabled and the many police officers who interact when them on a daily basis.
What Other Cities Do
Luckily there is a solution -- for Negron, and for the New Yorkers with psychiatric disabilities. Eighty cities and counties around the country have taken on new policing models to make interactions between police and people with mental illness safer for all involved and reduce arrests. Crisis Intervention Teams connect residents to social services early in cities large and small around the country -- including Los Angeles, Chicago, and Houston -- and keeping people who need treatment out of jail and prison.
Rather than killing or injuring people with mental illness, Crisis Intervention Teams offer an opportunity to help provide treatment and a therapeutic environment to individuals in need of support. While New York's prison population is decreasing, the percentage of prisoners with mental illness has risen. The Crisis Intervention Teams provide a humane solution to the unjust punishment of people with mental illness.
Crisis Intervention Teams require police officers and 911 dispatchers to receive 40 hours of training that teaches them to recognize signs of mental illness so they can identify symptoms in individuals. The programs also cover de-escalation techniques, so that police and dispatchers can refocus on diverting individuals into treatment.
In some places, only Crisis Intervention Team police officers respond to crisis situations, but in others, like the model in Westchester County, a social worker or peer specialist works out of the precinct and co-responds with police officers. The team model works with self- selected staff, so the experienced workers have a deep and skilled understanding and sensitivity to mental illness from the get go.
In addition to training, Crisis Intervention Teams forge stronger relationships between local precincts and community hospitals and mental health centers. The process of admitting someone to a treatment facility is streamlined so that the police don't wait long hours in an emergency room and so that people who are in need of treatment get it immediately.
Who Not Here?
On Feb. 24, experts from Westchester' Crisis Intervention Teams came to New York City to share the success of their model and its ability to increase the safety of the community, police officers and people in crisis, and aid recovery for people with mental illness.
Unfortunately though, the New York City Police Department continued its pattern of refusing to hear proposed solutions or to adopt these new models despite their proven effectiveness in deescalating crises. Department representatives did not show up for the roundtable, organized by Rights for Imprisoned People with Psychiatric Disabilities, or RIPPD, a grassroots organization of formerly incarcerated people with psychiatric disabilities, advocates and family members.
Recently, community residents and members of Rights for Imprisoned People with Psychiatric Disabilities gathered outside the 79th police precinct, where Morales died, and demanded: How can the New York Police Department not implement this program?
Too much is at stake. The list of New Yorkers with mental illness harmed by police unprepared to help them is too long, and includes Earl Black, Rodney Mason, Alan Zelencic, Stephanie Lindboe, Khiel Coppin, Gilberto Blanco, and David Kostovski.
The New York Police Department must do the right thing for New Yorkers with mental illness, their family and friends -- and their own officers. Until the police modernize their tactics, every encounter with a person in psychiatric crisis will continue to be a chance for avoidable tragedy.
Alexandra Smith is a criminal justice advocate at the Urban Justice Center's Mental Health Project and a member of Rights for Imprisoned People with Psychiatric Disabilities. For more information visit Rights for Imprisoned People with Disabilities.