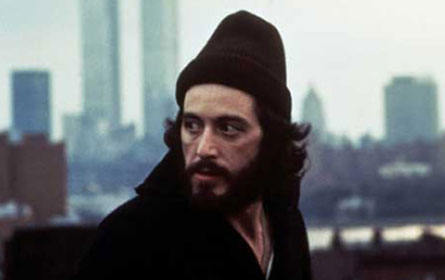 Mention the words "NYPD" and "corruption" or "scandal" in the same sentence these days, and many New Yorkers quickly think of ticket fixing. The rest reach for the nearest soap box to decry the department's treatment of Occupy Wall Street protestors.
(For a related article on whether the moves against demonstrators will change political attitudes toward the police and dissent, see Crackdown on Protests Could Spark More Scrutiny of Police)
Both the ongoing prosecution of 16 current officers for making their buddies' (or their buddies' buddies') traffic tickets go away and the rising feud over Zuccotti Park patrolling have for weeks been fodder for local news and afternoon radio show debates. Yet while these sagas continue to play out in judicial proceedings and the court of public opinion, they draw attention away from other, more serious instances of police wrongdoing. Recently exposed criminal conduct -- armed robbery, gun running and drug planting, for example -- by active police officers not only draws a cloud over a department that has made vast strides in keeping the city safe in the last decade, but also again raises an important question that New York has grappled with for more than a century: how to police the police?
A recent report by the Citizens Crime Commission of New York City indicates that, unlike some of the nation's other large police forces, New York's police lack strong, independent oversight controls. "We have been concerned for some time that NYPD is uniquely lacking independent oversight," said Richard Aborn, the commission's president.
If a string of recent criminal incidents is any indication, Aborn isn't the only one who should be keeping an eye on New York's Finest.
A Few Bad Eggs or a Rotten Coop?
On Nov. 1, police detective Jason Arbeeny was convicted on criminal charges for planting crack cocaine on a woman and her boyfriend outside a Coney Island apartment building. At trial, former detective Stephen Anderson testified that during his time on the force undercover cops often planted drugs on innocent people -- what he and other officers called "attaching bodies" to the drugs -- in order to beef up arrest numbers. In finding Arbeeny guilty, State Supreme Court Justice Gustin L. Reichbach said Arbeeny was not simply one rogue cop, but rather the result of the "cowboy culture" prevalent in the city's police drug units.
One of seven narcotics investigators recently convicted for planting drugs, Arbeeny is not the only city police officer to turn up on the wrong side of the law lately. An officer was convicted and three other current or former officers pleaded guilty for their roles in the 2010 armed robbery of $500,000 in perfume from a Carlstadt, N.J. warehouse. Some of the men announced themselves as police officer, displaying guns and badges, during the robbery, in whic11 employees were held hostage.
In October, eight current and former police officers, including 18-year veteran William Masso, were among 12 people arrested in connection with a gun smuggling ring.
All of this is not to mention conduct that, while, not criminal, has raised concern bout police conduct n the city, such as the aggressive, department-wide "stop and frisk" policy that some claim amounts to racial profiling and the recently reported Moroccan Initiative in which officers allegedly targeted Muslims for investigation based solely on their ethnicity.
Police abuse of power is nothing new, in New York City or elsewhere. In 1912 a committee headed by Alderman Henry Curran found that police officers had assisted in robberies throughout the city and, after being caught, were allowed to resign without punishment. Over the years, similar scandals have rocked cop shops from Boston to San Francisco.
Certainly, in a force of nearly 35,000 uniformed officers –New York has more police than Chicago, Philadelphia and Los Angeles combined -- there are sure to be a few bad apples. "The NYPD is the finest police department in the world, and theses arrests do nothing to diminish the selfless commitment of the 35,000 men and women who put on a uniform every day, and who put their lives on the line to keep us safe," Mayor Michael Bloomberg said in a statement following the gun smuggling arrests.
Indeed, the Citizens Crime Commission report calls the city's police department "one of the most effective crime fighting forces in the country" as shown by the nearly 80 percent drop in crime over the last 20 years. But the report also indicates that the department needs stronger independent oversight.
"Independent police oversight is essentially non-existent in New York City," Aborn, a former Manhattan assistant district attorney, said.
What Other Cities Do
The commission compared New York's police oversight methods with those in place at the next five largest police departments across the country: Chicago, Los Angeles, Philadelphia, Houston and Washington, D.C. It identified three "core elements" essential to proper oversight that are apparent in all, but one of these departments (Houston): transparency; independence; and the power to require that the police provide access to documents, personnel and other information.
While New York has two civilian-run police oversight entities, each fairly transparent and with some power to demand documents and interview officers, they are both only quasi-independent, and their power is limited. One refers all misconduct complaints back to the police department for investigation, and the other is limited to simply making recommendations based on the results of its investigations.
New York City's model, in Aborn's views, pales in comparison to that of Los Angeles, which he cites as the gold standard for police oversight. There, the Office of the Inspector General oversees the city police department, operating completely independently of the department's self-policing Internal Affairs Group. According to Aborn, the inspector general has "unfettered access" to information and officers in carrying out its investigations.
For John Jay College police science professor Maria Haberfeld how Los Angeles -- or any other city for that matter-- monitors its cops is neither here nor there. "Oversight is something that should be agency specific. We have over 18,000 police agencies in the United States. NYPD is certainly very different from all of the others both size and logistics-wise," she said.
Nevertheless, the Citizens Crime Commission expressed concern that, unlike most of the other large police departments, New York lacks a completely independent oversight body with the power to compel testimony and the release of evidence from the police department.
What New York Does
The department's Internal Affairs Bureau investigates allegations of corruption and serious misconduct against police officers. Anyone can file an complaint and may even do so anonymously. The bureau worked with the FBI to bring down the gun smuggling ring in October and built the case against the ticket-fixing officers. It does not appear to have been at the forefront of investigating the perfume heist or drug planting incidents.
The two civilian-run city entities intended to independently oversee police operations -- the Civilian Complaint Review Board and the Commission to Combat Police Corruption -- also appeared to have had little involvement with these case. The 13-member review board deals with complaints against police officers alleging specific behavior: "excessive or unnecessary force, abuse of authority, discourtesy or the use of offensive language."
Following an investigation, the board submits findings and recommendations to the police commissioner. The police commissioner is required to cooperate by making records and officers available for inspection and interrogation. Once the board issues its finding, however, the commissioner remains free to implement the board's recommendations, take them under advisement or simply do nothing at all.
Despite its civilian bent, Brooklyn civil rights attorney Richard J. Cardinale said that the board is not nearly as independent as it holds itself out to be. "The Civilian Complaints Review Board and the Internal Affairs Bureau are both rubber stamps for the officers," said Cardinale, who has recently represented clients in stop and frisk related cases against the city. "I don't even encourage clients to go there."
Neither the police department nor the Civilian Complaint Review Board responded to the Gazette's request for comment.
Last year, the review board found sufficient credible evidence to believe that an officer acted improperly in 11 percent of the complaints it investigated. The number of officers involved in substantiated complaints last year -- 377 – was the highest number since 2006. The department took some sort of disciplinary action, which can range from an oral warning to termination, in 78 percent of those cases.
The Commission to Combat Police Corruption's monitors all the department's corruption control policies and procedures. It reviews all corruption complaints received by the department as well as Internal Affairs' investigation of these complaints. The commission is authorized to demand police department documents for auditing purposes. It also receives corruption complaints.
On its website, the commission touts itself as "completely independent of the NYPD." Yet it also advises, "Please be aware that the commission does not, absent extraordinary circumstances, handle investigations itself. Complaints received by the Commission to Combat Police Corruption are, when appropriate, forwarded to the NYPD's Internal Affairs Bureau for review and investigation. In some instances, the commission monitors complaints that have been forwarded to the Internal Affairs Bureau."
Thus, while the review board and the Commission to Combat Police Corruption are both on their face independent entities, neither has final enforcement authority. In the case of the board all of its recommendations are subject to department approval. As for the commission, any complaints it receives are actually investigated by the officer's peers in Internal Affairs.
Debating Independence
Aborn believes the current system simply isn't good enough. "An entirely independent body with subpoena power is necessary to reassure the public that its findings will not be tainted and to serve as a deterrent to officers," he said.
In a 2008 report, the good government group, Citizens Union, issued a review of police policies and procedures and also called for a more independent review board and a "stronger" commission to combat corruption. Among other things, the group advocated letting the review board prosecute cases and that it have more money for staff and investigations. (Citizens Union's sister organization publishes Gotham Gazette.)
But not everyone agrees independent oversight is the sine qua non. "Policing is a profession that can be fully understood only by its members," said Haberfeld. "I understand the need for accountability and to include citizens, but to make oversight completely independent without police input is to already indict the profession."
One thing that Haberfeld, Aborn and Cardinale agree on is that the department's current oversight models can be improved.
"I would like to see more accountability at the precinct level," Haberfeld said. While she thinks that current safeguards are sufficient, she added, "It's one thing to have the structure in place; it's another for it to be carried out effectively."
Cardinale has his own ideas about how local police can be made accountable: "I think that the Justice Department needs to intervene, the same way that they did in New Orleans."