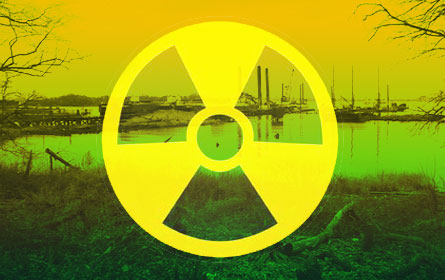 Graphic by Ya-Hsuan Huang, photo (cc)
vaticanus
New York City may be known for its world renowned-parks and unfiltered drinking water, but the five boroughs are also home to some of the state's most polluted waterways and wastelands.
Some, like Fresh Kills, get attention. Others, like Newtown Creek, struggle for remediation for decades.
According to the U.S. Environmental Protection Agency, there are 222 Superfund sites -- or abandoned toxic areas in desperate need of remediation -- in New York State. Last month, the federal government proposed to add another one to that list: the Gowanus Canal.
What that debate has shown us so far is remediation may be the easy part of toxic cleanup. Figuring out how to do it, who to blame and how to pay for it is where the real debate begins.
Hold your nose.
Gotham Gazette is unveiling some of the city's most polluted areas and the debates behind their remediation, from Staten Island's North Shore to Brooklyn's industrial waterways.
The Gowanus Canal: Everyone agrees the Brooklyn waterway and the area surrounding it need a cleanup, but residents and others differ on how to do it.

--Joshua Verleun, an attorney with Riverkeeper, writes that the area should be designated a Superfund site.

-- David Von Spreckelsen, a senior vice president of Toll Brothers, which hopes to build along the canal, argues the city has a better plan.
Newtown Creek: The estuary separating Brooklyn and Queens has earned the dubious distinction of being one of the country's most polluted waterways. Residents, advocates and others have long pleaded for a cleanup -- to no avail. Is that finally about to change?
Staten Island's North Shore: This area of approximately 5.2 square miles includes more than 20 sites the government or residents consider contaminated -- many of them close to apartment buildings and houses. In March, the community learned of further dangers.