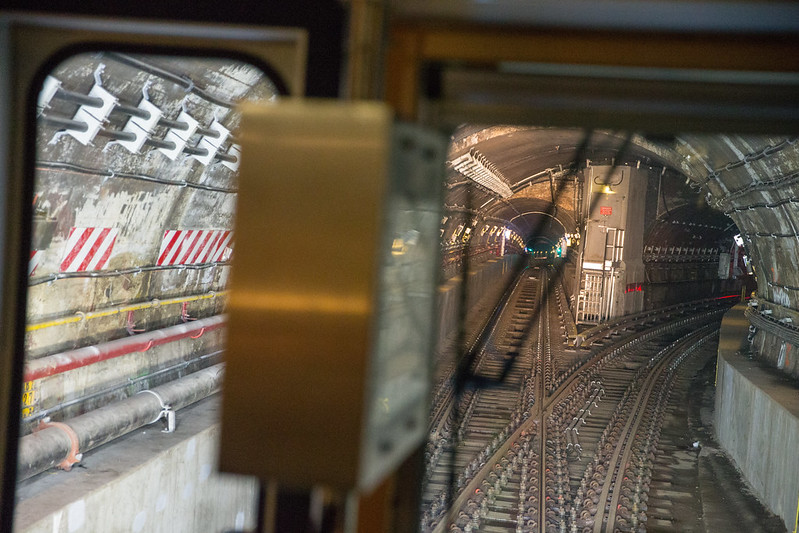 Subway tunnels (photo: Governor's Office)
---
How many of our city's children need to suffer while the MTA conducts a 16-month 'environmental review' to implement congestion pricing in New York City?
Throughout 2020 and into this year, our city and state elected officials proclaimed in the face of COVID-19 and racial justice protests that they were ready to tackle the problematic issues generations of New Yorkers experienced—among them, solving the structural inequities caused by environmental racism and the harm that it does to our kids.
Back in 2019, the Union of Concerned Scientists concluded that the highways New York historically placed near communities of color "exacerbate lung and heart ailments, cause asthma attacks, and lead to both increased hospitalizations and mortality from cardiovascular diseases." Having housing near highways and disinvestments in public transportation worsened exposure to pollutants in these communities.
A deeply regrettable outcome of these decisions made our communities of color more susceptible to respiratory illnesses, like COVID-19, where well over 4,000 of our city's children lost a parent due to the pandemic (according to a study of the first wave, in 2020). And to the surprise of no one, that initial data showed one in 600 Black children and one in 700 Hispanic children lost parents due to COVID, double the rate compared to one in 1,500 white families. Another statistical example of the human consequences of our society's enduring prejudices.
The long-term effects of losing a parent will be hard to overcome. Children who experience parental loss at a young age battle early and persistent negative impacts on every aspect of their lives that stunt their social and emotional development. Among them, dealing with early-onset depression that continues throughout the person's lifetime.
And that's not all. Pollution continues harming their ability to learn and thrive, while making kids more susceptible to the next pandemic, or even more 'regular' illnesses, like the seasonal flu.
The Inter-American Development Bank conducted a study of 3,880 schools near pollutant-heavy areas and found that air pollution increased morbidity and mortality among children. Another study of schoolchildren by the Brookings Institute further validated those findings showing persistent exposure to air pollution increased fatigue, absenteeism, attention problems, poor test scores, and higher suspension rates.
It doesn't have to be this way.
Congestion pricing — set to be implemented in Manhattan south of 61st Street but impacting the entire city — will reduce car traffic, improve air quality, and help limit traffic crashes while increasing investments and access to our mass transportation system for the betterment of all New Yorkers.
There is no time to wait, and a 16-month review process is simply unacceptable. New York leaders must take action now to reduce that timeframe and get congestion pricing implemented as soon as possible.
The issues highlighted so starkly during 2020 have not gone away, and no action has been taken that resolves them, or even addresses them in a truly systemic fashion to improve health outcomes for our kids. But, we can embrace solutions that are ready for implementation, and congestion pricing is one of them.
The impetus is now on our elected leaders to expedite this plan for this generation of New York City kids. And the next.
***
Denny Salas is a former candidate for City Council who advocates for increasing affordable housing, pedestrianizing New York City streets, and eliminating structural inequities. On Twitter: @realdennysalas.
***
Have an op-ed idea or submission for Gotham Gazette? Email This email address is being protected from spambots. You need JavaScript enabled to view it.