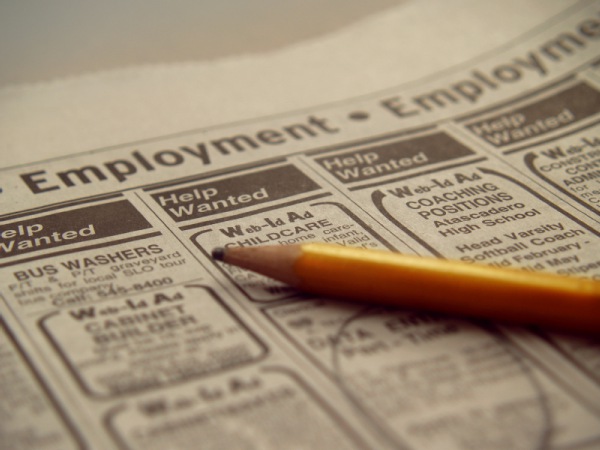 NEW YORK — The message "don't apply if you are unemployed" will soon be banned from job advertisements in New York City.
The City Council approved one of the nation's toughest laws aimed at protecting unemployed job seekers against discrimination at its meeting yesterday.
Besides banning employers from basing their hiring decision solely on employment status, it is the first law in the nation to give job applicants the right to sue if they believe they were denied a position because they were unemployed.
Employers will also be prohibited from posting job vacancy announcements that require applicants to be employed.
The Council overrode a mayoral veto to approve the law, which goes into effect in 90 days. It was among the most watched pieces of legislation before the Council that also included bills to lessen the impact of Superstorm Sandy on businesses and communities.
Members of the business community have warned that the unemployment discrimination law will have a chilling effect on hiring. Mayor Michael Bloomberg has said it could lead to a spate of costly lawsuits.
Staten Island Democratic Councilwoman Deborah Rose, the chair of the civil rights committee, said the law was important for New Yorkers who "through no fault of their own" have lost their jobs and are struggling to find work in an ailing economy.
"We will not allow them to be penalized twice, first through losing their job because of the economy and then again by being denied a job interview because they lost their job," she said before the Council voted.
Councilman Dan Halloran was among three Republican Council members who opposed overriding the veto. Halloran said the courts would find the law "unconstitutional."
Queens Democratic Councilman Peter Vallone also opposed the override.
The bill, Intro 0814, was originally introduced by Queens Democratic Councilman Leroy Comrie as a means to prevent employers from basing hiring practices on a job applicant's employment status. Those who believe they were unlawfully discriminated against can take legal action or file a complaint with the city's Human Rights Commission.
The council originally passed the bill late January, with the same Council members voicing opposition at the time.
Superstorm Sandy Legislation
The Council also voted on three Hurricane Sandy-related bills at the stated meeting; each measure was introduced from three different committees in an attempt to respond to the storm's aftermath. They include:
• A bill that waives some fees for businesses affected by October's storm.
The bill, Intro 1017, reinforces an executive order signed by Bloomberg in February, which exempts eligible businesses in business recovery zones from a wide number of fees, among them: Department of Building permit and inspection fees for construction; fire department fees regarding inspections of fire protection systems; and small business-related permit fees on waterfront construction.
• A second bill dealt directly with waterfront construction — specifically giving residents educational material on proper home elevation post-Sandy.
While the city is still evaluating which of the city's waterfront areas are most flood-prone, Intro 1007's lead sponsors Republicans James Oddo and Vincent Ignizio of Staten Island included language mandating the Department of Consumer Affairs provide homeowners with resources about appropriate construction licenses and permits. It also requires more that Department of Buildings be more involved in the elevation process.
• A third bill approved by the Council, Intro 1016, increases penalties against individuals who commit crimes during mayor-declared states of emergency. Whereas the Council can only legislate misdemeanors, the bill doesn't affect state criminal law. However, it does increase fines and civil penalties against anyone who commits crimes during a state of emergency, which are further increased for crimes committed in mandatory evacuation zones.