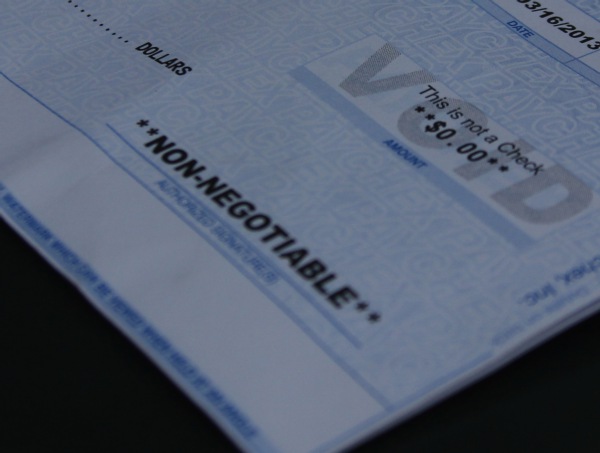 NEW YORK — More often than not, Marta Schwartz's paycheck is worth nothing.
The $5 she makes per hour as a server doesn't even pay the taxes she owes on her tips, and that's reflected in her pay stub with a neat line of zeros.
Schwartz is one of 771,000 hospitality workers in New York State — about 2.8 million food service workers across the country — making the federal minimum wage of $7.25 or less.
When New York Gov. Andrew Cuomo and lawmakers solidified a plan last month to raise the state minimum wage to $9 from $7.25 over the next three years, it was hailed by some low-wage workers and advocates across the state.
Yet some advocates also argued the bill short-changed tip workers, who are typically paid less than minimum wage and won't automatically get an increase under the deal.
Groups that advocate for low-wage workers are working to bring pressure on the Cuomo administration and other state labor officials to change that.
On Mother's Day, a coalition will announce a campaign called "100 women for 100 percent," aimed at bring parity for tip workers under the minimum wage deal. "A majority of people who work for tip wages are women," said Sara Niccoli, executive director of the Labor-Religion Coalition of New York State, which is working on the campaign.
"One of the challenges of the campaign for tip workers is the question of if they are making so much in tips why do we have to have a more serious base wage," she said. "We have to show people that a good number of wage workers are not able to make enough to get by."
Under the state's new minimum wage deal that was integrated into this year's budget, Cuomo is required to appoint a wage board — comprised of equal parts representatives of consumer groups, employers and labor — to evaluate the base pay for hospitality workers and make recommendations to the commissioner of the Department of Labor.
A final decision could come as early as the end of the year.
Hunger Action New York is also throwing its weight into the fight for higher wages for tip workers, though as part of a separate coalition than the one launching a campaign on Mother's Day. "We want to get the wage as high as possible for tipped workers," said Mark Dunlea, the organization's executive director.
Groups that represent the state's business interests are expected to push back against any increase in minimum pay for tip workers.
The Business Council, which represents firms throughout the state, opposed the state's minimum wage increase, arguing that employers would be burdened with additional costs and cutbacks in job opportunities.
On the matter of tip workers, the Council argued that many tip workers earn more than $9 an hour. Indeed, Hunger Action Network cites data that the median wage for a tip worker is $9.38 an hour.
"What is the real policy argument, then, for increasing the minimum wage of that person's take home pay?" asked Ken Pokalsky, vice president of government affairs for the Council. He said regional differences in what tip workers make also needed to be accounted for.
Dunlea said that even $9.38 an hour is still a poverty wage. "Their income is so low that they quality for food stamps," he said.
MINIMUM WAGE DEBATE
The debate over minimum wage has been ricocheting from the local to the national level for months now.
But it didn't gather enough momentum to galvanize policymakers and advocates in New York until President Barack Obama advocated raising the federal minimum wage to $9 an hour during his State of the Union address this year.
Obama's proposal was followed by New York Sen. Kirsten Gillibrand advocating increasing the wage to $10.10 an hour over the next three years.
Citing Obama and Gillibrand's stance, Democratic Assembly Speaker Sheldon Silver and Senate Democrats advocated increasing the state's wage to $9 an hour with indexing to inflation.
But when the deal was first worked out in March, calling for a raise in the minimum wage to $9 over three years, it excluded tip workers. "If you're a waiter, you're not a minimum-wage worker because you get tips," said Bronx state Sen. Jeff Klein, whose Independent Democratic Conference shares power in the Senate. "So automatically you're beyond the minimum wage. . . . [and] if indeed you don't make enough in tips, then you're raised to the minimum wage. So it really isn't an issue."
However, the final compromise included a path for raising the minimum wage that tipped workers earn, by giving the commissioner of Labor the right to raise it on recommendation by the wage board.
A spokesman for Klein told the Gotham Gazette that the senator "would like to see the Department of Labor increase wages for New York's tipped workers."
Under federal law, an employer may pay less than the minimum wage to an employee who receives tips, as long as that employee makes at least $30 per month in gratuities. The only caveat is that the workers don't spend more than 20 percent of a shift performing non-tip related work, like folding napkins or filling ketchup bottles.
The difference between the minimum wage and the hourly wage rate is called the "tip credit." The federal governments sets that wage at $2.13, though New York, like many other states, sets the wage for tipped workers higher. Wait staff in New York City usually make a minimum wage of $5 an hour.
"I don't feel like I'm getting any wage. I don't even see this money," said Schwartz, 35, who immigrated to the U.S. from Poland 11 years ago and works at an Italian restaurant in Manhattan.
Sylvia Allegretto, a labor economist at University of California, Berkeley, wrote in a February 2011 report that waiters in the U.S. are almost three times as likely to fall under the federal poverty line and often require government assistance.
"It seems ironic people serving food then have to be on food stamps," Allegretto said.
James Parrott, an economist at the Fiscal Policy Institute in New York, said that he doesn't count tips as a form of income for workers because they are so unpredictable. "Not everybody tips and the workers have to provide the service anyway," Parrott said. "There are scads of cases where the workers get robbed of their tips or tips get shared along whom they were never meant to be shared."
When the minimum wage does increase, it will do so over a period of three years. Andrew Moesel is a spokesman for the state Restaurant Association, which represents thousands of restaurants across New York.
He said that a rise in the minimum wage could have adverse affects.
"What some advocates don't realize is the cumulative impact of these increases," he said. "It could be a difference of being profitable and not, and ultimately someone might decide to close up shop."
But advocates for the minimum wage increase say the deal reached by state lawmaker and Cuomo was not aggressive enough.
Apurva Mehrotra, a policy analyst at Community Service Society, said the minimum wage should increase every year to stay consistent with the cost of living and account for inflation.
"Some workers struggle to get by even with a minimum wage," he said. "It's not like this is a magical remedy and they'll now be raking in the dough."
STRUGGLING ON TIP WAGES
A report by the Bureau of Labor Statistics outlining 2012 trends in employment showed that the industry with the highest proportion of workers with hourly wages at or below the federal minimum wage were employed in restaurants or other food service businesses.
"There's no security," said Roni Ginach, 26, who works at a restaurant in Brooklyn. She asked that the restaurant not be named out of fear of retaliation. "There's no assurance. The system is set up so you will earn more than minimum wage but not if there are no customers."
Ginach is paid $5 an hour, and, like Schwartz, on a busy weekend night can make $150 for about seven hours of work. "If we don't have customers for an hour they're basically paying us five dollars an hour to clean silverware," she said. She says she doesn't budget as well as she should, but hasn't ever missed rent and rides her bike to save money on transportation.
To save money on rent, Schwartz lives in an affordable neighborhood in Bensonhurst, Brooklyn. Her commute to work is around forty-five minutes each way, but it could be more than an hour at night when the trains are running less often.
She also saves money by being strategic about where she goes out to eat. "When you go out you go to friend's places," she said, "where you might get a discount."
At Ginach's restaurant, the dishwasher is paid the federal minimum wage, because he is not paid tips, and the servers share their tips with the busers, bartenders and the hostess.
"We rely on the customer to support the service staff basically, and the employer really just provides a platform," she said.
Even if the federal minimum wage is raised, Ginach said it wouldn't convince her to switch industries. "It usually turns out that tips end up being more than minimum wage," Ginach said.
She said that she doesn't count on on her wages or her tips. On a good night she can make $150 or more. On a bad night she nets one-third of that.
"There are good seasons and bad days. There are so many different elements that influence my income," she said.
----
Additional reporting by David Howard King and Cristian Salazar.