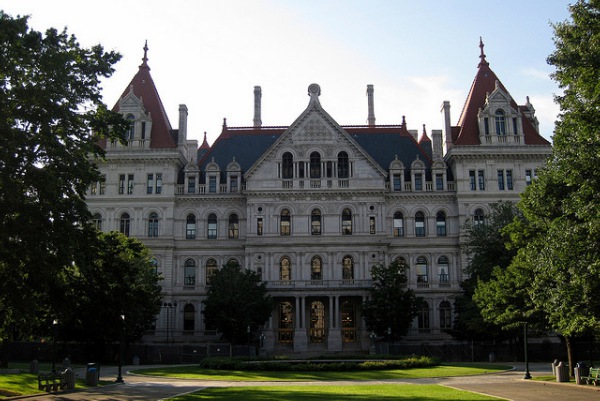 Another of the nine people recorded by Sen. Shirley Huntley in her role as FBI informant has been arrested. Influential political consultant Melvin Lowe, who served as an aide to former Senate Democratic minority leader John Sampson, was charged in a scheme to defraud the Senate Democratic Campaign Committee of $100,000.
Prosecutors allege in court papers that Lowe funnelled $100,000 through a New Jersey-based company and wound up getting back $75,000 of the cash while $20,000 of the cash went to an unamed political consultant. Lowe was also charged with failing to report $2 million in consulting income.
"Today's complaint alleges that New York's culture of political corruption extends beyond elected officials to the relatively unknown professional political insiders who work behind the scenes," federal prosecutor Preet Bharara said in a statement.
The indicment is another bit of bad news that Senate Democrats don't need as they head into the 2014 elections. The arrest may dampen hopes that Gov. Andrew Cuomo and mayoral hopeful Bill de Blasio will work together to help Democrats win a majority by defeating Independent Democrats.
Update: A reader points out that Sen. Jeff Klein, who is a member of the Independent Senate Democrats, was a part of the Democratic leadership when Lowe was consulting with them.
Here is the complaint: