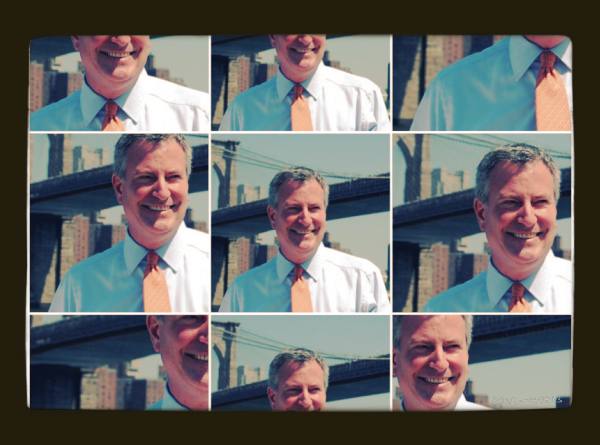 Imagine for a moment that you've got a minute of Mayor-elect Bill de Blasio's time. What should be his top priorities as the next mayor?
Hizzoner will face a raft of opportunities and challenges when he takes office in 2014. A budget that's balanced in name only. Frayed relationships between the police and the communities they serve, especially in the wake of the city's stop-and-frisk policies. Era-defining contract negotiations with New York City's public employees. The costly ideal of universal pre-k.
Tell us what you'd say to de Blasio. Which issue should he tackle first and hardest? Who should be on his dream team of advisers? How involved do you think de Blasio's wife should be in his administration?
Let us know what you think before the inauguration on Jan. 1 — and we'll make sure he gets the message. Sound off in our comments section below: you can record or upload up to one minute of video, share an image or comment via text. Login with your favorite social network or register a new account.