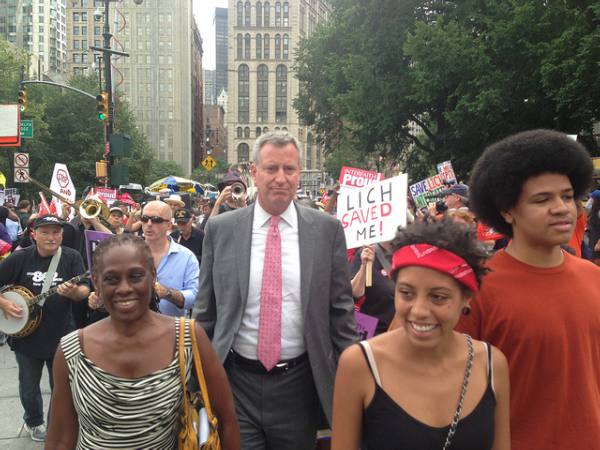 Mayor-elect Bill de Blasio's transition team is promising an inauguration in early January that will feature "an unprecedented level of access for the people of New York to their newly-elected leaders."
The team announced today that not only will tickets to the New Year's Day swearing-in be made available to the general public, the mayor-elect and his wife will be on hand to greet New Yorkers after the event at City Hall. The couple also plans to open up Gracie Mansion — the "people's house" — for a meet-and-greet with New Yorkers a few days later.
The de Blasio family announced last week they had decided to move into the Yorkville mansion. Under Mayor Michael Bloomberg, the luxury home has been used for events and ceremonies.
De Blasio, who won a landslide election in November on what he framed as a "progressive" vision for the city, will be inaugurated along with Public Advocate-elect Letitia James and Comptroller-elect Scott Stringer.
The inauguration takes place on the steps of City Hall at noon on Jan. 1, 2014. The Gracie Mansion opens to the public at noon on Jan. 5, 2014.
Information on how the public can get tickets to the events will be made available in the coming days.