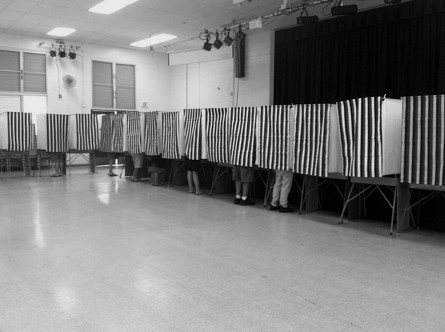 Voters in New York might be one step closer to being able to cast their ballots during early voting periods thanks to
legislation
adopted by a 84-36 margin today in the state Assembly.
The legislation would create 15-day early voting periods for general elections and eight-day periods for primary and special elections.
"It is long past time for New York to join the ranks of 32 other states and the District of Columbia who offer the ease and convenience of early voting," said Assembly Speaker Sheldon Silver in a news release touting the vote.
Advocates of early voting say it can increase voter turnout. They point to New York's abysmally low turnout rate which at 59.5 percent rivals the lowest in the nation. Overall, proponents including such lawmakers as Assemblyman Michael Cusick, D.-Staten Island, a sponsor of the bill, say the legislation will remove impediments for voters who might be busy with work, family or face disabilities that make reaching the polls difficult.
"Twenty-First Century life in New York is incredibly busy and New Yorkers would be more likely to find time to vote if they could cast their votes before Election Day through early voting, which has proven effective in other states," said Russ Haven, legislative counsel for the New York Public Interest Research Group. "Voting is a right and civic obligation, but that doesn't mean we shouldn't be making it easier to participate in our democracy. Properly done, early voting also can alleviate some of the Election Day pressures on boards of elections."